WhatsApp will soon introduce a new version of message reactions for all the users, and this new version will allow you to add any emojis as a reaction and a further detailed reaction in albums.
Recently, WhatsApp has rolled out some new features to its earlier launched "32 people in a group call," these feature includes muting someone in a call and many more.
New Features Would Come To WhatsApp Message Reaction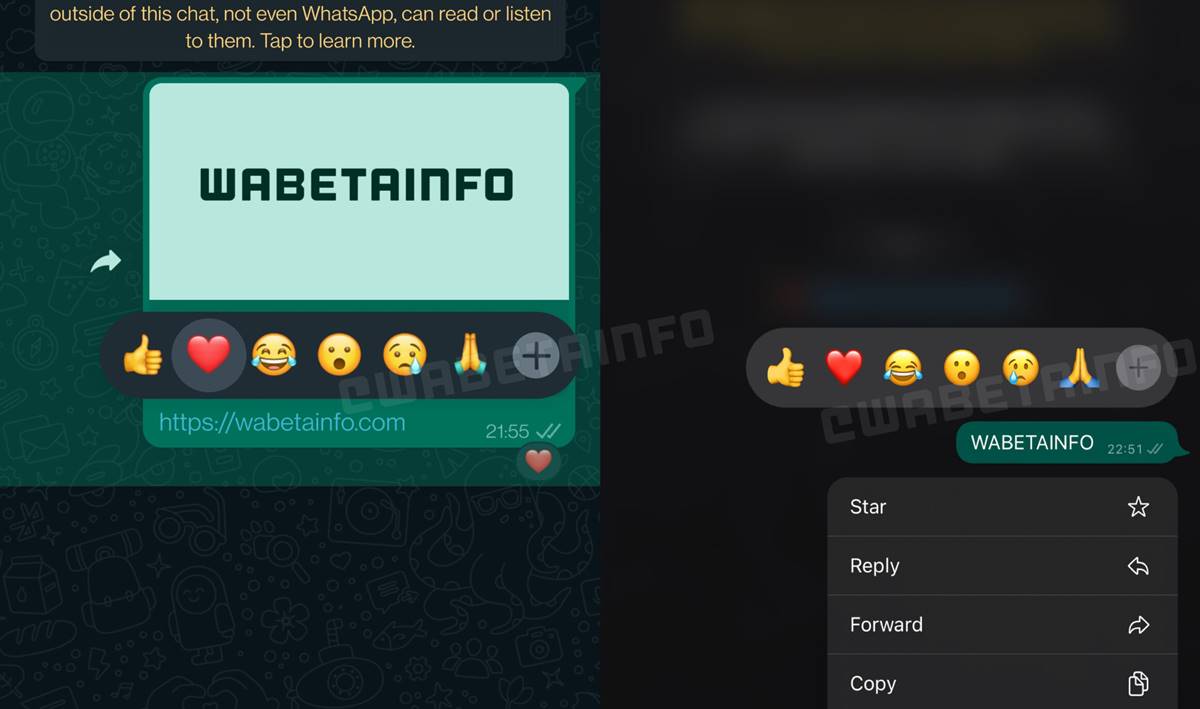 As first spotted by WABetaInfo, WhatsApp introduced a new version of message reactions to beta versions of Android 2.22.15.7 and WhatsApp beta for iOS 22.14.0.71.
Developers introduced this feature earlier, two months, and now it is planning to enhance it with more features. For right, we only know about two new features, and we can expect new features.
This new version allows you to add more emojis as a message reaction tray, and as you can see in the screenshot, there is an "+" sign icon to add them. After clicking, you'll see a scrolling section of emojis.
And second, a new detailed view for message reaction in the group for albums which we already saw earlier in the beta version that which reaction is given to which images in the album.
We don't have any information about when the company will release them to the stable version, but we can expect it after some time and doubtless in the future for Android and iOS.
WhatsApp is Also Working on Avatars for Video Calls
According to WABetaInfo, WhatsApp is planning to introduce avatars to WhatsApp video calls. These avatars will arrive in multiple themes, as recently, Zoom launched its animal avatar for virtual meetings.
This avatar feature is currently seen in the WhatsApp beta for Android, but we can also expect it to arrive in the iOS version soon.