If you have been using Windows operating system for a while, then you might be well aware of the bugs on the platform. Microsoft frequently releases new updates to eliminate the old bugs but adds the new ones. Recently, lots of Windows users have reported about the endless reboot loop problem after an upgrade.
Windows users have claimed that their Windows 10 computer gets stuck in an endless reboot loop after updating their Windows version. Users are unable to get past the login screen, and they were greeted with a blue screen saying that the computer needs a restart. After the restart, the same process continues.
How To Fix Windows 10 Stuck in Endless Reboot Loop
If you have been using Windows 7 or Windows 8 operating system and experiencing the same problem, then you might have to format and reinstall the operating system. Windows 10 users can easily fix the reboot loop problem without the need for reinstallation.
1. Boot Into the Safe Mode
Safe Mode disables all third-party apps and services which run on the background. So, in the very first step, you need to boot into the safe mode. To Boot into the safe mode, follow some of the simple steps given below.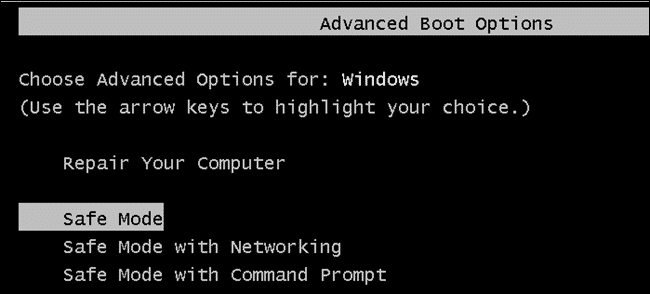 Step 1. If you are using a Dual-boot system, then instead of selecting Windows 10, click on 'Change Defaults.."
Step 2. Now head to the Troubleshoot > Advanced Options > Windows Startup Settings.
Step 3. Now on the Startup settings, press 4 on your keyboard. This will enable the Safe mode.
If you are using a single operating system, then during the startup press F8 key and then select the 'Enter Safe Mode' option. Once you are into the safe mode, follow the next methods.
2. Run CMD In Safe Mode
Now that you are into the Windows 10 safe mode, you need to open the Command Prompt Window and execute two commands. Follow some of the simple steps given below to fix Windows 10 infinite Reboot Loop.
Step 1. Once you are into the safe mode, open Windows 10 search, and type in 'CMD'. Right-click on it and select 'Run as administrator'. You can also right-click on the Windows key and then select 'Command Prompt (Admin)'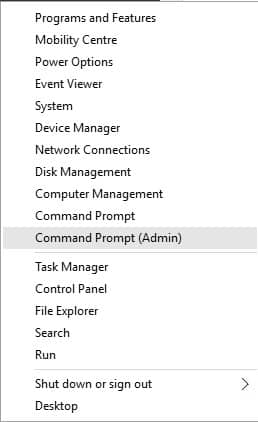 Step 2. Now on the Command prompt Window, type in the following commands one by one-
net stop wuauserv
net stop bits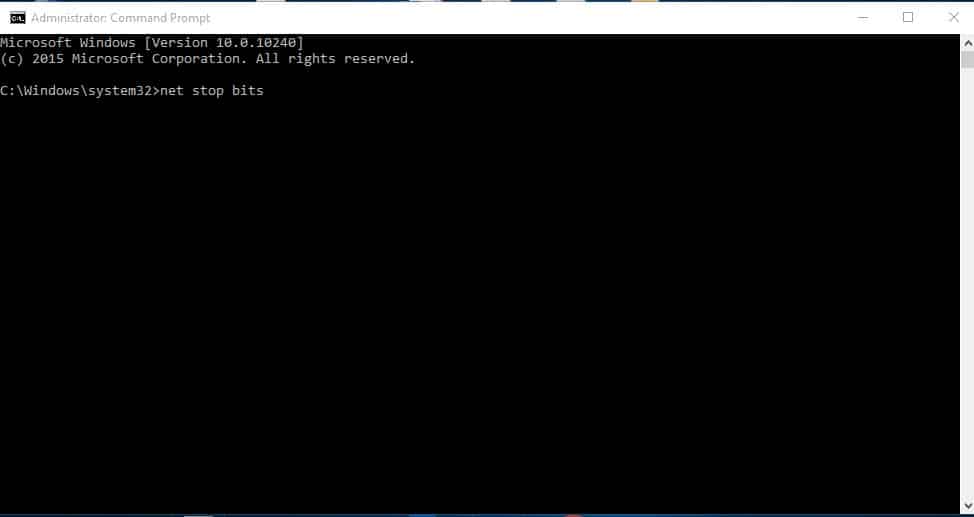 Both are different commands and need to be executed consecutively. Once done, restart your computer and boot normally. It should boot without any reboot loop.
3. Disable Automatic Restart On System Failure
Windows 10 automatically restarts itself when it detects any software or driver issue. So, to prevent any software or driver issue from restarting your computer repeatedly, follow some of the simple steps given below.
Step 1. First of all, right-click on This PC and select 'Properties'
Step 2. Now on the System page, click on 'Advanced System Settings'
Step 3. Next, select the 'Advanced' tab.
Step 4. Now you need to click on the 'Settings' under the 'Start-up and Recovery'
Step 5. There uncheck the option 'Automatically Restart'.
That's it, you are done! Now, if your Windows were to crash due to certain errors, it won't restart the computer but will display an error message.
4. Fix Driver Problems
Well, driver problems on Windows often lead to an endless reboot loop. So, if your Windows 10 stuck in a restart loop, that might be caused by the outdated driver issues. So, you need to check and update the drivers, especially graphics drivers.
To scan for driver-related problems, you can read out article How To Easily Update Drivers In your Windows PC. We have also shared a complete list of driver updating tools for Windows – Top 30 Best Driver Updating Tools for Windows. You can read both of the articles to find out the best driver-related solutions.
5. Reinstall Windows 10
Well, if all of the above-listed methods failed to fix the endless reboot loop on Windows 10, then it's time to reinstall Windows 10 operating system. You can choose to reset your Windows 10 PC to fix the endless reboot loop.
To reset Windows 10, read our article – How To Reset Windows 10 To Default Factory Settings. For fresh installation of Windows 10, we recommend you to follow this guide – How To Reinstall Windows Without Losing Data
6. Some Other Methods To Fix Endless Reboot Loop
If the reboot loop is appearing after an upgrade, then you can choose to roll back the new update. Malware or virus infection could also be a possible cause for your computer restarts. So, a deep scan of your computer with a proper security tool is also recommended. If you are getting the infinite reboot loop problem after adding new hardware, then disable it and check.
So, these are some of the best methods to fix a Windows 10 Infinite Reboot loop problem. If you know any other method to fix the problem, let us know in the comment box below.