25 years ago in Geneva, the European Nuclear Research Centre (CERN) on the world's first Web Site on-line. A German researcher recalled this scene. 1990 years 12 months 20 days, the world's first online website in the European nuclear research center in Geneva.
Bernd Pollermann (Bernd Bole Man) was 30 years old to begin the European nuclear research center in Geneva as a physicist. "The intention to start the CERN, essentially because of the concept of operating in a research center in Europe, it attracted me," Bernd Pollermann said. In the 1980s, researchers developed the site using US Internet service using so-called newsgroups or sending an e-mail. Internet browsing was not achievable at that time because there was no hyperlink; developers could only exchange data via an FTP server.
Also Read: How to Bypass SMS Verification Online On Websites for Free
World's First Website Came Online Again After 25 Years
Tim Berners-Lee The developer Team.
Bernd Pollermann recalls in his team a man named Tim Berners-Lee, Pollermann said he was "a genius madman," He is a hypertext specialist, and had the responsibility of developing software for high-energy physics. But the different idea, even more, he could not get rid of Berners-Lee asked, why the part of hypertext is actually stored on the same computer, Pollermann reply, and then he or set out to change this situation. December 20, 1990, Berners-Lee on the line, the world's first website: http://info.cern.ch/hypertext/WWW/TheProject.html or (http://info.cern.ch) The site contains information and anecdotes birth. This is the birth of the World Wide Web, Tim Berners-Lee is regarded as its founder.
Also Read: How to Make Websites Load Fast In Google Chrome On Android
25 years ago today, the 1st webpage (https://t.co/DSqGwEcevi) went online.
Find out more: https://t.co/5Ka7tCVDFz pic.twitter.com/DgCHavlHlO

— CERN (@CERN) December 20, 2015
Physicists have developed one of the earliest Pollermann search tool XFIND in the team. "I always have a problem to find which terms," he said. There were more than 60 employees working with countries in CERN. Bernd Pollermann sure that, if there is no website, the Internet would not be popular. But the real breakthrough is also due Firefox, Explorer, Mozilla and other browsers as well as the development of AltaVista or Google and other search engines. They make the Internet which has become so easy, so that everyone can use it. "Even then Tim can not imagine, the Internet will one day like today is widely used, the content of the spread and thus change to the extent", Pollermann said.
Also Read: How to Block websites on your Computer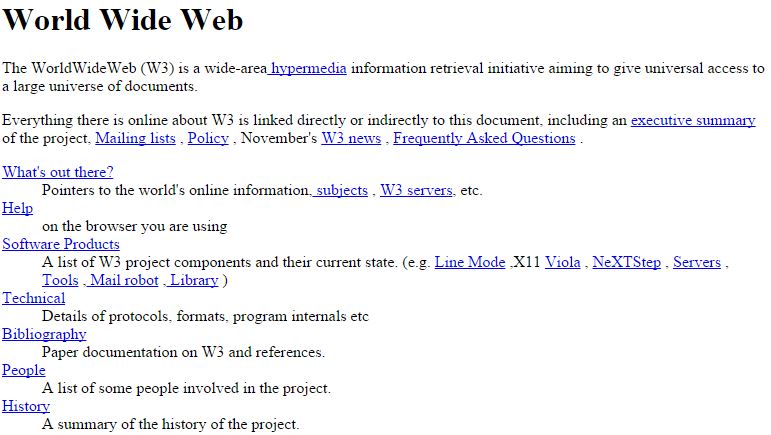 Mention in passing sentence: Before using the World Wide Web CERN also open to the public, but also the center of Hamburg German electron synchrotron (DESY) CERN researchers partner is also very interested in this new technology in 1993. Master of Engineering DESY's Thomas Finnern (Thomas Fenna En) experimental build a web server and a website to connect CERN and DESY. Perhaps he connected Germany's first website.
Also Read: How To Show Your Photo In Google Search Results
"Page displays tend to be slow – but can exchange text, and perhaps a small map, people very satisfied", Finnern still DESY work recalls. This new communication tool to fill in the content very nervous excitement. "When you do not see the development work can be completed," he said, "I have to first learn the programming code, everything is learning by doing. Want to change today, search with Google on the line."
The European Nuclear Research Centre ( CERN ) in Geneva, was established in 1954 and today has 3,200 employees. Germany is the biggest funder.