Sometimes putting up your phone number to a website while creating any account could be a troublesome task as your private number can be leaked through many sources. Therefore, we are here with a trick to Bypass SMS Verification Online on Websites. With the help of listed 8 websites, you can easily bypass SMS verification process.
Today while creating accounts on numerous websites you need to confirm your phone number through verification SMS, but sometimes you might notice that the website is not much secure to bestow your personal mobile number with them. As your private number can be leaked through some untrusted websites by their data exposure. So alternative method to avoid all this is bypassing this verification. In this method, you don't need to enter your personal number for verifying, as you will have to use an artificial verification number. So this method is very tricky and absolutely works, which you will get to know after reading the below method.
How to Bypass SMS Verification Online on Websites for Free
Firstly let me clear one thing, you should not go for this bypass SMS verification if you want to verify for some trusted networks like Gmail, Yahoo, Facebook and all other. And this method is very modern to bypass SMS verification at some promotional networks where there is a risk of your number being leaked. So just follow up the below steps to proceed.
You Just need to visit any of the site listed below, as these websites are perfectly bypassed the SMS verification.
Also Read: Best File-Sharing Websites to Share Large Files Online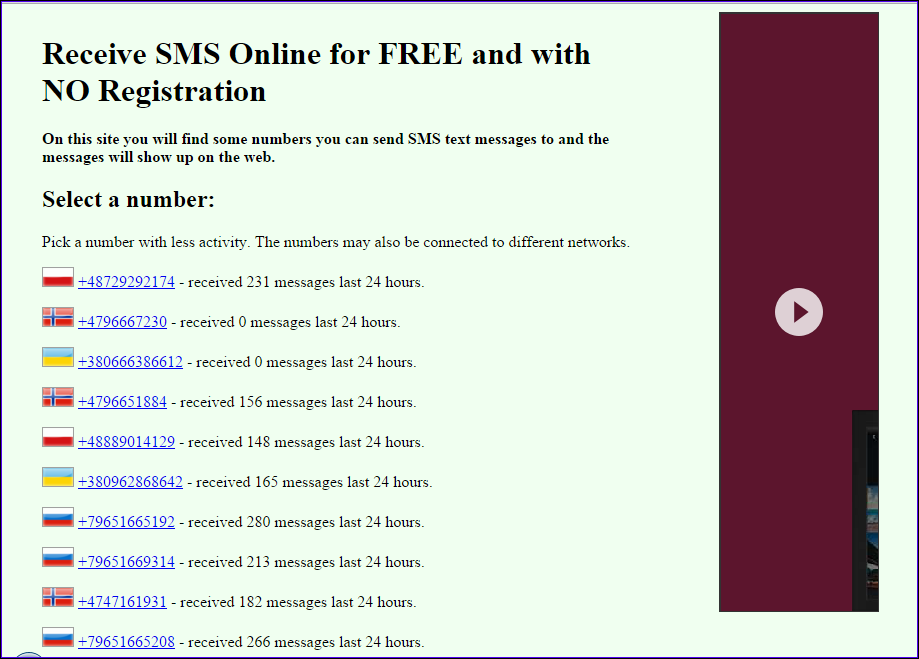 In this website, you will find out the 7 dummy numbers that you can use to verify through SMS verification. There you need to select any number and then open that number that you have used to verify any website. and you can search out your corresponding verification code in Inbox
Also Read: How To Send Large Files To Anyone Through Your Email Address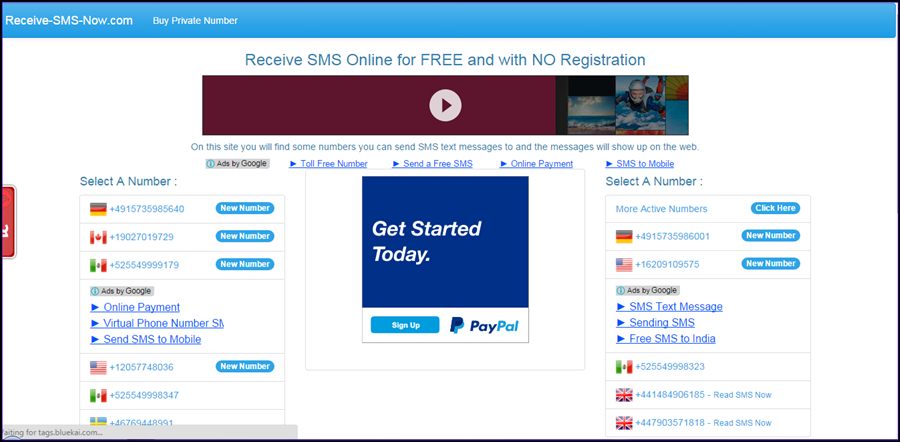 This is another website which offers 22 dummy numbers for verifying process, you can choose any of them and can tap on it to find your particular verification SMS on it.
Also Read: 6 Hidden Facebook Features You're NOT Using (But Should!)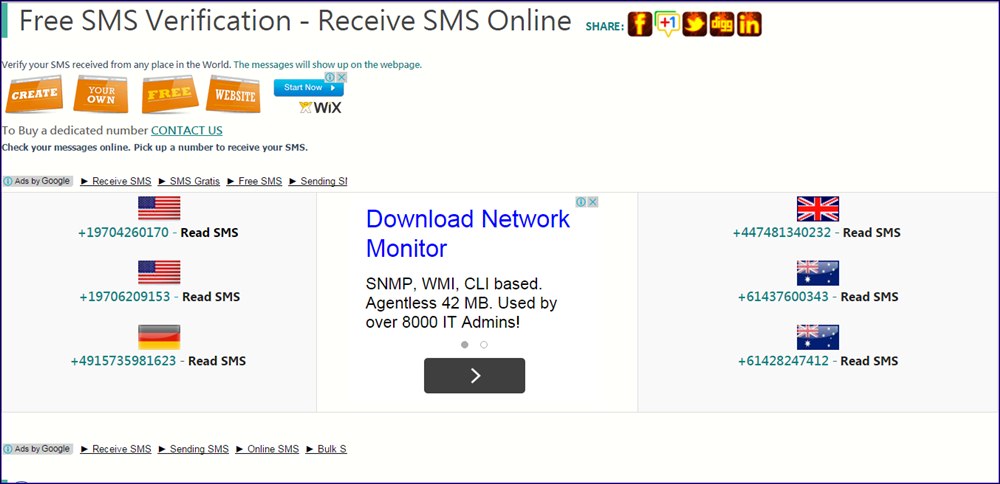 Here you will find the six different dummy mobile numbers that you can use to bypass your SMS verification as the verification code will be there inside the inbox that you have selected on this website.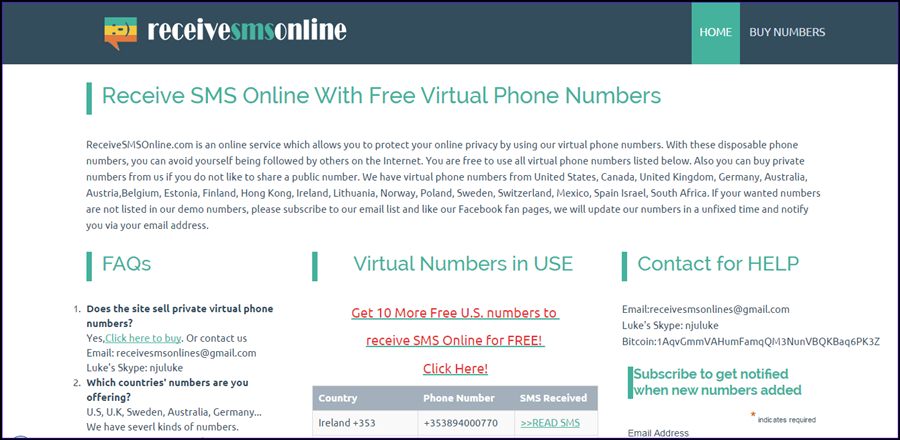 Here you will find 10 different number from the US to receive SMS online for absolutely free. You can undoubtedly use this site to verify your account. It also gives a number of Poland, Norway and Canada too. So you can make full use of this website.
Also Read: How To Remotely Control Another Computer Without Any Tool In Windows 10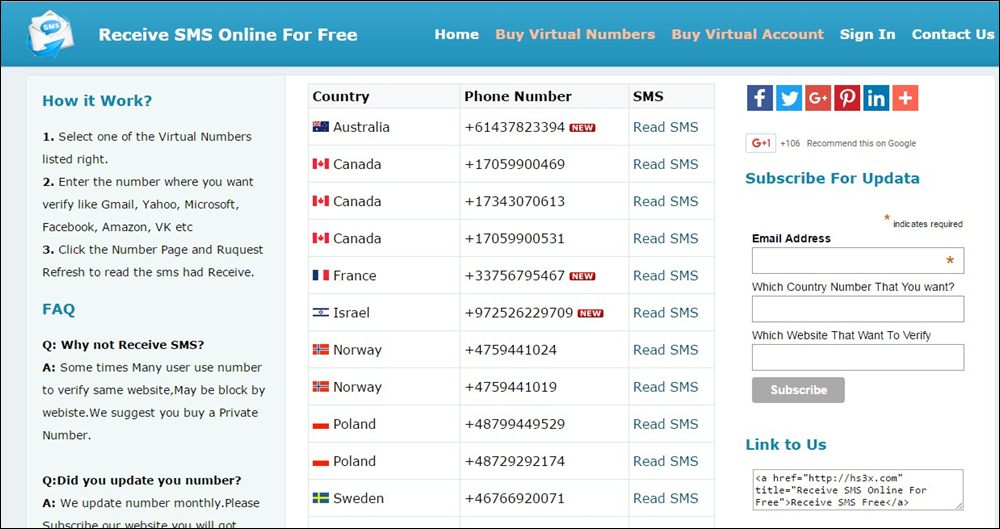 In this, website you will find out more than 10 dummy numbers that you can verify through SMS verification. You just need to click the number page and refresh in order to view arrived messages. Numbers are updated monthly.
Onverify.com helps your online business to automatically call your customer, validate a transaction or action. Through HTTP API or SOAP API s. You can use its Phone/SMS delivery option to receive text messages.
Also Read: How To Remotely Turn Off Any Android Phone By Sending SMS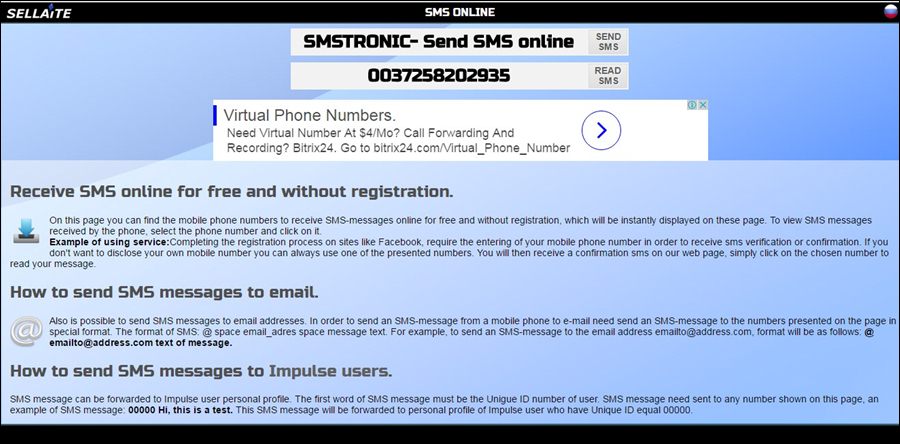 On the page, you can find the mobile phone numbers to receive SMS-messages online for free and without registration, which will be instantly displayed on this page. To view SMS messages received by phone, select the phone number and click on it.
This provides a virtual phone number that allows you to verify and register for various websites, absolutely free. The phone numbers are disposable and all messages are discarded after 24 hours. Provided virtual phone numbers are refreshed with new ones every month.
Now wheresoever you require to verify your phone number just visit any of above eight websites, select any of the numbers, fill it in the place of your number in the verifying network, come back to the site and check out your verification code and fill it there and you are done.
Also Read: How to Find And Remove Duplicate Files In Computer
Video:
So this is all about How to Bypass SMS Verification Online on Websites for Free. With the help of above-mentioned sites, you can efficiently verify any number and can access the services of any network that need phone number verification first. Also, will be extremely secure as you don't have used your personal number. Hope you like this trick to Bypass SMS Verification, don't forget to share it with other and leave a comment below if you have any related queries.
AUTHOR