YouTube Team has revealed that the channel pages in YouTube App are about to get a new redesign, making it a lot easier to locate all shorts, long-form videos, and live videos from the creator.
Besides, the platform is also getting many other changes too, such as the floating designed buttons and immersive dark theme, which the company announced earlier this month and now another special feature.
YouTube Will Now Let You See The Channel's Different Types of Content In Different Tabs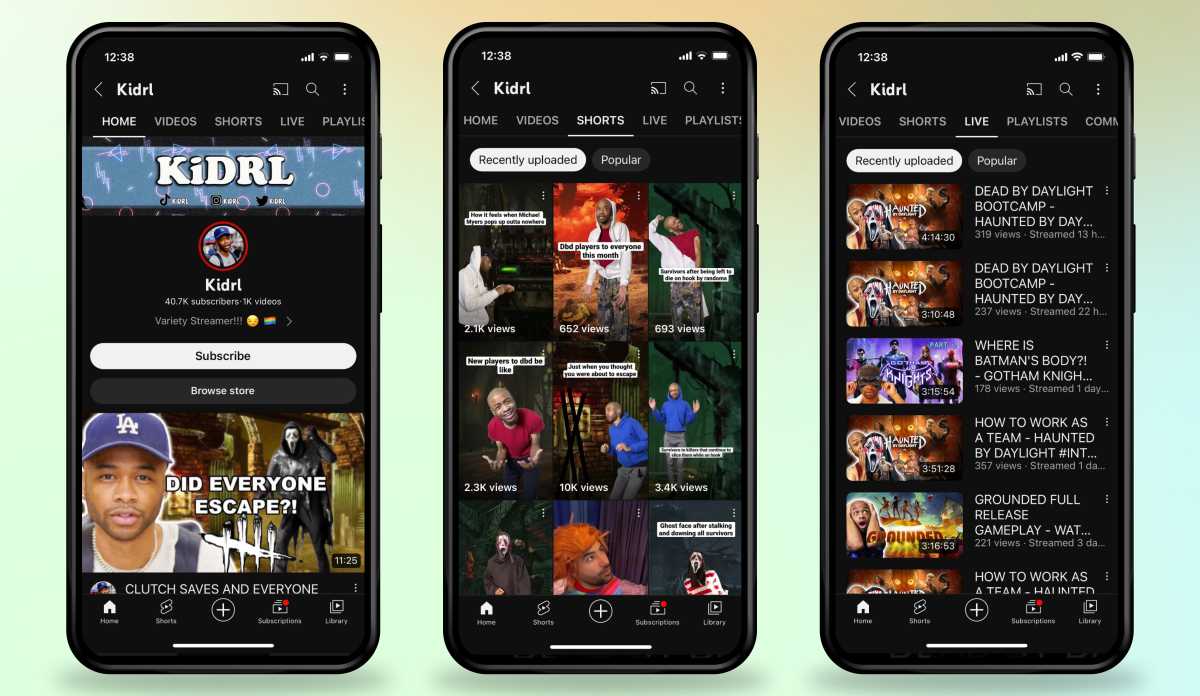 As the YouTube Team has announced via tweet and also via Google's Support page that they are rolling out a new design for the YouTube channels page, which includes some new helpful tabs.
There are three different tabs in this update, which you can also see in the above screenshot, and details about them are below.
Videos Tab – There will be classic videos tab for the channel's mainstream long videos, and the change in it is that you will no longer be able to see Shorts and live videos in it.
Shorts Tab – After all, there is a new tab that only includes Shorts videos, so you can easily find creators' all shorts in one place.
Livestream Tab – As we all know, Livestream was always found in between the videos, and that was hard to notice the difference between both, but now you don't have to filter them out as they got a new special tab.
you heard correctly 📢 we're beginning to roll out Videos, Shorts, and Live tabs so you can easily explore these different kinds of content on YouTube

more info here: https://t.co/BaXQnQVUcR https://t.co/8XCdpr7HAH

— TeamYouTube (@TeamYouTube) October 27, 2022
These separate tabs will be more helpful than you think, as they will save a lot of time in locating a particular type of content from the creator.
YouTube Shorts were launched in 2020. Till then, millions of users demanded a separate tab for them. And even YouTube has also mentioned its demand on the announcement page.
Availability
According to YouTube, they have rolled it out today, but it will take at least a week to reach everyone. Also, the app on iOS and Android will get it, and then it will also be rolled out for the desktop version.