While visiting India, the CEO of Google, Sundar Pichai, said the company was considering making an online poll to select the name of its next operating system.
Android N: Split Screen, merged with Chrome OS, adoption of RCS and other features expected of Android 7.0. While users are already excited about getting the latest updates for their Android 6 Marshmallow Smartphones and tablets, Google is already preparing to launch Android 7.0 or Android N, whose version will be launched during the second half of this year.
Also Read: How To Customize Google Play Music On Android
Although Google will not disclose the full name of the operating system Android N until the second half of 2016, there are many speculations about it. While visiting India, the CEO of Google, Sundar Pichai, said the company was considering making an online poll to select the name of its next operating system.
Android N: What Will Be The Features Expected in 7.0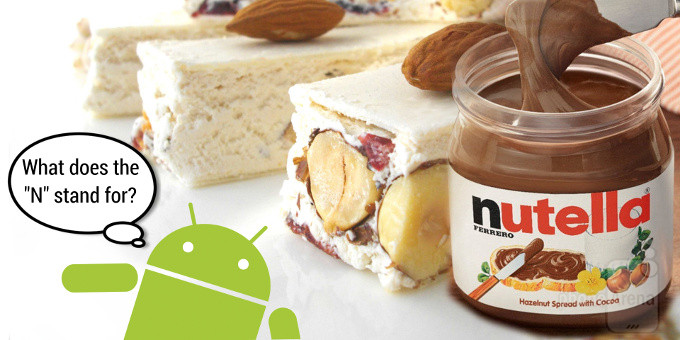 With Google announcing the dates of the Google I / O (from 18 to 20 May), that brings us one step closer to seeing the latest Android operating system, and I / O is often the first place where the system version shows OS for developers. The full version will be released just ahead of September or October. As we prepare for the developer preview in May, we show you what we know so far of the most anticipated features and name changes for the Android 7.0 operating system.
In Twitter Sundar Pichai Said:

"i/o'16 Comming To Neighborhood Where it all Started 10 Years Ago: Shoreline Amphitheatre in Mountain View, May 18-20. More details soon. #io16."
Also Read: How To Wirelessly Share Data Between Pc & Android Mobile
Does the operating system Chrome OS will die? This rumor has been circulating for quite some time, although there are conflicting reports on this particular issue, as Google has announced that it will launch several Chromebooks in 2016 which work with Chrome OS. A detailed report in the Wall Street Journal in October 2015, however, reports that the engineers of Google have been working for about two years to combine Chrome and Android operating systems.
The chief executive of Google, Sundar Pichai, who led the development of Chrome OS, in one of his interviews in 2015, also stated:
Also Read: How To Track Your Android Phone Without Installing Any App
"Mobile as the paradigm of computers will eventually merge with what is known as desktop today."
Although it is unclear yet what may result in the merger, many tech analysts say the Chrome OS will disappear. According to IDC, while Android is the most used operating system in the world, giving birth to over one billion devices, Chrome OS runs on less than 3 percent of PCs. This can be one of the most important reasons why the company could try to unite both.
Currently, Android runs on many devices, from smartphones, tablets, watches, and televisions to car systems. The PCs are the only missing link in the list and could potentially increase the user base of Android. Even Chromebooks could move to this new operating system.
Also Read: How to Bring Apple's 'Live Photos' Feature to Your Android Device
One of the new features of the upcoming operating system Android N that has been published is the split screen, similar to having the iPads in iOS in September. This will allow users to access multiple applications on the screen simultaneously.
The Samsung Galaxy S6 also has split-screen multitasking. The very Google has released an update to Chrome on iOS with support for multitasking where users could browse the Internet while they agree to some of their favorite apps on their iPad.