Apple is planning to expand its MacBook lineup by adding two new models. Currently, there are four different MacBook models on the market.
Recently, Apple unveiled the next-generation MacBook Air 2022 and 13-inch MacBook Pro at WWDC 2022 event. Both are powered by the latest Apple Silicon M2 chipset.
According to the latest reports, Apple is working on two new models of MacBook that might launch next year.
Apple New MacBook Models Might Come In 2023 or 2024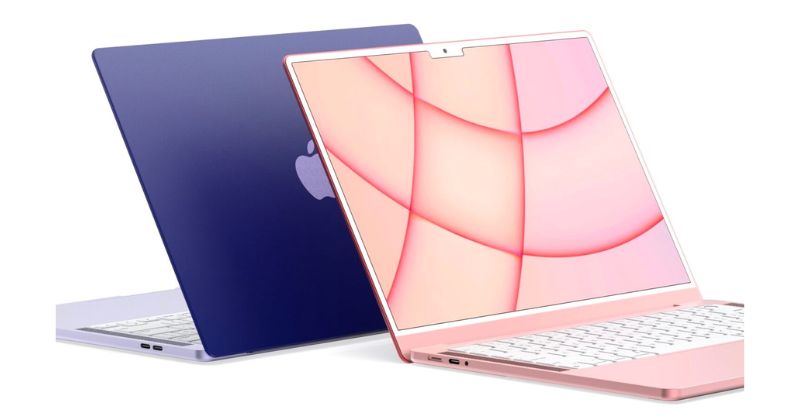 The Cupertino-based tech giant is working on a 15-inch MacBook Air for release next spring. This can be the first largest model size in the history of MacBook. Also, Apple is developing the smallest new laptop in years.
The reports suggest Apple is expected to bring 15-inch MacBook Air and a 12-in MacBook. However, what type of the device it is, remains unknown.
Apple will use its own processors to compete with Lenovo and HP in the market. The company is parting in its longtime partnership with Intel. Earlier this week, Apple announced its latest chip, M2, at the developer's conference.
The latest 13.6-inch MacBook Air's wider version is a 15-inch model, which is under development. MacBook Air is thinner than the recent models and has an M2 chip. The size of this model is slightly bigger than its predecessor. Usually, the screen size is the 13.3-inch display.
A spokesperson from Apple declined to comment on the plans. It's unclear whether the new models will be low-end devices or higher-end.
While talking about the launch, the new MacBook 15-inch might go official in early next year. The 12-inch model is expected to launch at the end of 2023 or early 2024.
We can expect more official details in the coming month, as the launch is still so far. Apart from this, the company is expected to bring new models of MacBook Pro, 14-inch and 16-inch, which are rumored to be powered by M2 Pro and M2 Max chips.