Apple has launched the Self Repair service store for iPhone customers in the US. The customers can buy parts and manually repair their own devices.
Last year in November, the Cupertino-based tech giant announced the self-service repair program. The customers can buy parts and tools for the device, and also they get instructions on how to repair Apple products at home.
The self Service Repair store lets you replace the iPhone's display, battery, and camera. Later this year, Apple will add manuals, parts, and tools to repair Mac computers with Apple silicon.
Self Service Repair Programme by Apple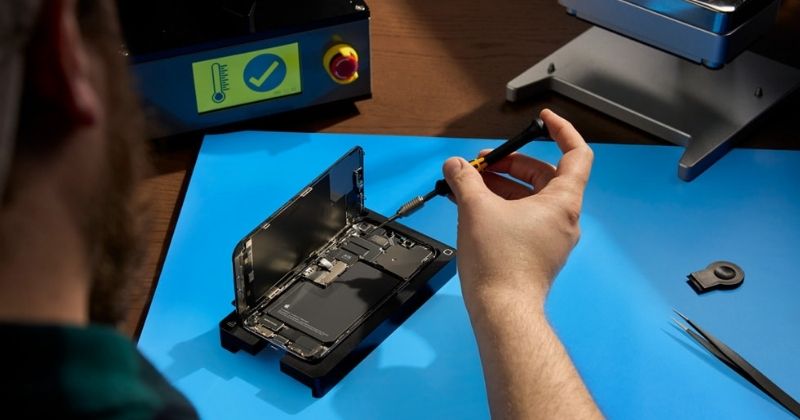 The Self Repair service is currently available for iPhones only. Apple has confirmed that the service program will be expanded to other countries soon. Later this year, Europe will get the service program. It is possible that Apple might soon launch the program in India also.
The tools and parts available in the Self Service Repair are the original ones that Apple's own repair teams access to. If you don't want to buy, Apple lets you to rent the complete kit of tools for a week at a price of $49. 
In the toolkits, there are all important press, screw bits, protective covers, and materials required to repair. The tools can also be purchased; however, the price varies on the repair and device type. The price for iPhone 13 Pro display repair is $269; the battery bundle is $71.
Currently, the new Online Apple store offers more than 200 parts and tools for iPhone 12,  13 lineups, and iPhone SE (3rd generation).
How To Repair Damaged iPhone Via Self-Service Repair?
The customers should first review the repair manual for the product on support.apple.com/self-service-repair. Then visit the Apple Self Service Repair Store and order the parts and tools that are required.
A few of the repairs will also be on credit when the customer returns the replaced part for recycling.