Apple's mainline plan might be to launch iPhone 15 series later this year, and it is also working on it, but according to the latest reports, we could see one more color variant in iPhone 14 series.
The company has also done it in the past, so it seems that it is preparing something for this March, and even though we can't confirm this leak, it is worth discussing, so let's begin it below.
Apple iPhone 14 & iPhone 14 Plus In Yellow: All Details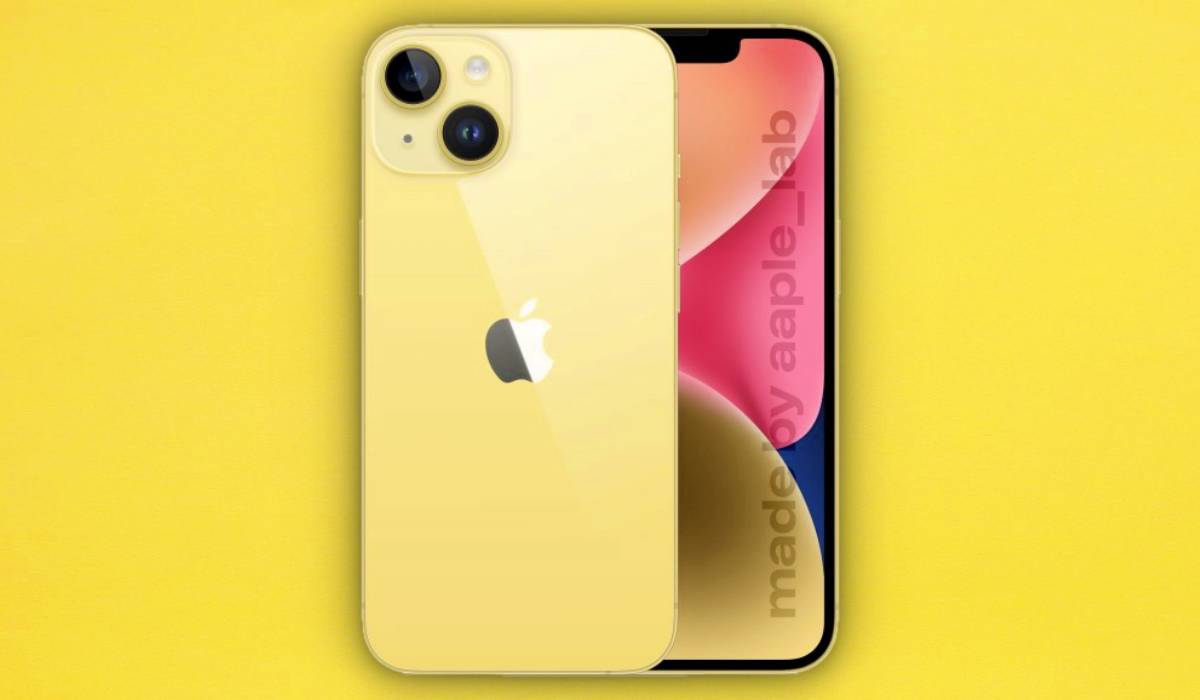 As we all know, Apple launched the iPhone 14 series in September last year, revealing five color variants of the iPhone 14 and iPhone 14 Plus: Midnight, Blue, Starlight, Purple, and Red.
And a source revealed on the Chinese social media network Weibo that Apple is planning a Yellow color variant for these non-models, and then all these details were shared by Japenese Blog Mac Otakara.
Apple launched the yellow color iPhone last time in 2019 in iPhone 11 series, and they also released the yellow iPhone XR option in 2018. And now, in 2023, they may be planning to do the same.
You can see the above image to get an idea of what it will look like, but we can't confirm which yellow color Apple will introduce.
While multiple reports are saying that the yellow color will be similar to iPhone 14 Pro's Gold variant.
If we talk about its launch date, it is expected to get released this month because this model is said to be a spring-season product from Apple.
Also, two reasons prove Apple could announce this new iPhone 14 and 14 Plus variant next week. Firstly, Apple released the iPhone 13 series' Green color model last year on March 8.
Second, the renowned website MacRumors's report noted that their sources claim that "Apple's PR team is working on a product briefing next week".
Let us know your thoughts on this Yellow color iPhone 14 variant in the comment section, and will you go to buy it?