As of now, there are hundreds of antivirus software available for the Windows 10/11 operating systems. However, out of all those, only a few have a free version. Avast Free Antivirus seems to be the best option if we talk about the list of best free antivirus software for Windows 10/11.
Compared to other free Antivirus options, the Avast Free edition provides robust security and privacy features. Despite being a free Antivirus program, Avast has many records in its book. It has many excellent lab scores, top on malware protection, web protection, and more.
Difference Between Avast Free and Premium Antivirus
Well, Avast Free version is good if you want essential protection. Even on basic safety, it blocks and removes threats in real-time. Also, the threat detection rate is excellent. The free version includes the Ransomware Protection feature, Web Sheild, WiFi inspector, and a few more options.
Avast free and Avast Premium use the same anti-malware engine to detect a virus. So, there's no difference in threat detection on both free and premium. However, with the premium version of Avast, you get some other useful features.
Avast Premium version automatically blocks fake website alerts and offers you a firewall, webcam protection, remote access security, email security, File protection, Data Shredder, and more.
So, if you are looking for an all-around PC protection and optimization suite, you can try Avast Premium.
Features of Avast Free Antivirus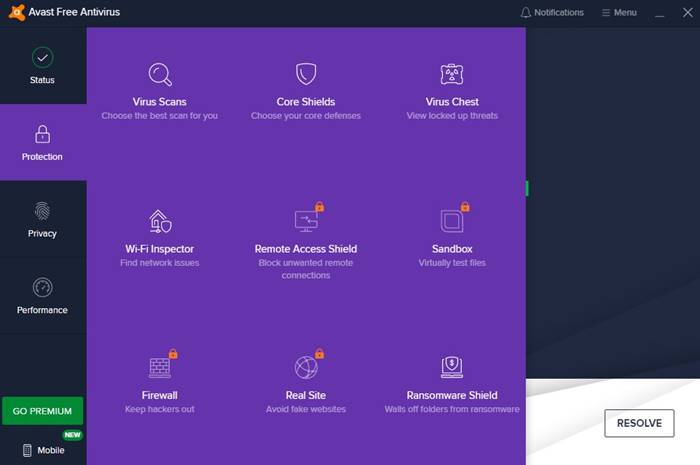 The first and foremost feature of Avast Free Antivirus is its robust security system. It not only detects and blocks malware but also helps you get rid of spyware and adware.
The Core Shields feature of Avast Free Antivirus offers valuable features like Mail Shield, Behavior Shield, File Shield, and Web Shield. These features were meant to avoid unauthorized app access to your files & folders.
The Virus Chest feature of Avast Free Antivirus locks all detected threats. The Virus Chest allows you to review the detected files.
Avast Free Antivirus free version also has a WiFi inspector that scans for vulnerabilities and potential strangers logged into your WiFi network. It's a WiFi management utility that scans devices connected to your network.
The free version also includes a full-fledged Software updater that automatically scans and updates all outdated apps on your device.
The Ransomware shield feature of Avast Free edition stops ransomware and untrusted apps from changing, deleting, or holding your photos and files hostage.
Download Avast Antivirus Offline Installer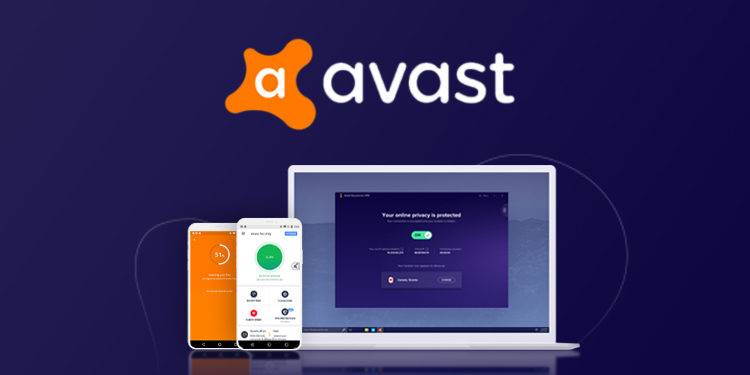 If you want to install Avast Antivirus on multiple computers, you need to download & install the offline Installer. The good thing about having an offline installer is that you can carry the file on a USB device to install Avast on any computer. Below, we have shared the download links of the Avast Antivirus offline installer.
How to Install Avast Antivirus Offline Installer?
The offline installer doesn't need an active internet connection to run. You can usually carry the Avast Antivirus offline installer to any system and install it.
Double-click on the executable file to install the Avast offline installer and follow the on-screen instructions. As of now, the offline installer is only available for Windows 10 operating system.
So, this article is all about Download Avast Offline Installer. I hope this article helped you! Please share it with your friends also. If you have any doubts about this, let us know in the comment box below.