Now there are cloud servers available for you on which you can directly upload files and save them for the long-term, and that too at a very low cost. Many of you must be aware of the cloud services and must have used any of them.
This article will share a list of the best cloud storage apps for Android and iOS that you can use for free. With these apps, you can easily access the files stored on the cloud storage services like Google Drive, OneDrive, Box, etc.
10 Best Cloud Storage Apps For Android and iOS
So, let's check out some of the best cloud storage apps for Android and iOS devices.
This Google's product is installed in nearly all Androids and Chromebooks, is an easy choice for those who already use the company's other services.
Google Drive app offers unlimited storage space, automatically syncs photos, offers quick file-sharing options, and tools to edit documents (texts, spreadsheets, and presentations).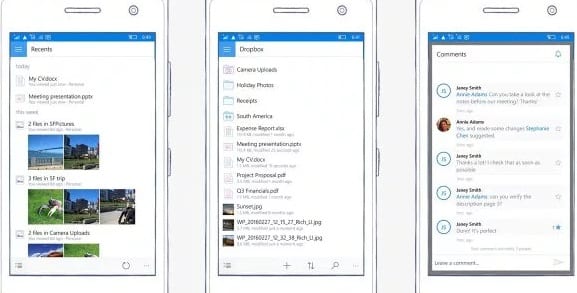 Well, Dropbox is one of the best and leading cloud storage app available for Android and iOS. It offers 2GB of free space. Users can use the free space to upload backups, photos, videos, etc.
The mobile app lets you manage the data stored on Dropbox cloud storage. You won't believe it, but the cloud storage app for Android & iOS supports over 175 different file types.
Onedrive is now a part of Microsoft's latest Windows 10 operating system. If you have a newly installed Windows 10, then you will find OneDrive integrated. In addition, various Microsoft apps can integrate with OneDrive to sync data across devices.
OneDrive also has apps for iOS and Android, and it's one of the popular cloud storage services you can use. It gives 5GB of cloud storage for free, and after that, you need to purchase the service.
It is one of the most secure online storage services. If we talk about its storage capacity, it offers unlimited storage to home users.
Just Cloud is best for those who want to back up their file in the cheapest way available. It also comes up with mobile apps so that you can easily manage mobile files and browse them with the help of your phone.
The best thing about this app is that this app provides users 10GB of free data storage. Of course, it also has several premium packages, but the free one seems to be sufficient for basic use.
Box has support for Google Docs, Microsoft Office 365, etc. It's one of the popular cloud storage services which you can use today.
This is one of the latest storage apps that you can use. Amazon is now providing this service in its drive app, where you can quickly and securely store your data.
You can upload and manage all your data in it. Along with that, you can also choose free and paid storage plans.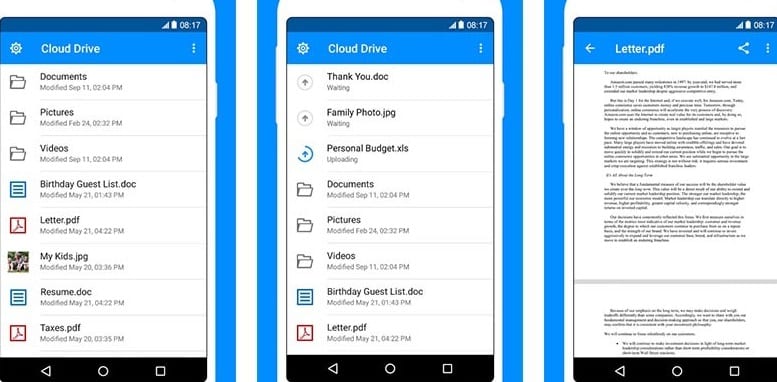 This is another best app on the list that can be used to store or access the stored files. This app is a simple to use free service that lets you put all your data in a single place so you can access them anywhere.
With the free account, you get 12GB of free cloud space. You can use the free space to upload backups, photos, videos, etc.
Well, Mega is another popular cloud storage service that is mainly used for file-sharing purposes. The great thing about Mega is that it offers 20GB of cloud storage data for free. Apart from that, the app is also available on the iOS and Android app stores.
You need to create a free account with Mega to store your file. Mega also has a built-in media player that plays media files directly.
This one offers 1GB of storage on its free plan, and the premium plans start at $12.50. The great thing about Tresorit is that it takes security very seriously, and it provides end-to-end encryption of every file that you upload.
If we talk about file compatibility, Tresorit allows you to store almost every file type on its encrypted cloud server.
It is one of the unique cloud storage apps that Android users would love to have. Guess what? With Unclouded, users can explore, analyze, manage, and clean up their cloud and device storage. Unclouded supports Google Drive, OneDrive, BOX, and Mega.
So, these are some of the best cloud storage apps for Android & iOS. You need to install these apps from the respective app stores. I hope this article helped you! Please share it with your friends also.