We generally store lots of important and sensitive data on our Android smartphones. Out of all those data, contacts seem to be the most important one. Some of the contacts, including personal & business ones, could be very important and we don't want to lose them.
However, if you have been using the Android operating system for a while, then you might know that the security risk and bugs are relatively high on the platform. In such a scenario, losing essential data like contacts is possible. Therefore, in such cases, it's best to use contact backup apps.
Also Read: How to Merge Duplicate Contacts On Android Using Google Contacts
List of 10 Best Free Contact Backup Apps For Android Device
Since prevention is always better than cure, it's always best to back up your most important files. In this article, we will share some of the best contact backup apps for Android.
With these apps, you can easily create contacts Backup on Android and restore it later. So, let's check out.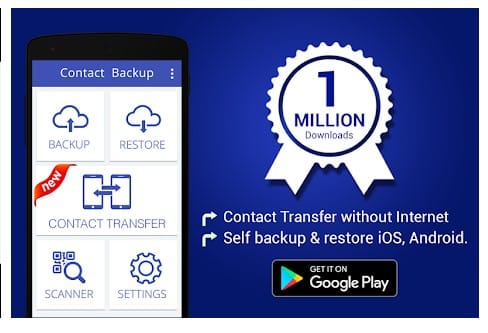 Contact Backup is one of the best and top-rated contact manager app available for the Android smartphone. With Contact Backup, you can quickly transfer contacts from Android to Android, Android to iPhone, iPhone to Android, etc.
Furthermore, if we talk about the contact backup and restore feature, the app allows users to Backup all contacts to another Android device, SDcard, Gmail, Dropbox, etc.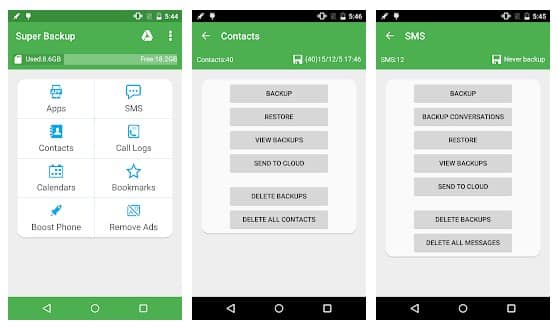 Super Backup & Restore is an all-in-one backup and restore tool for your Android smartphone. Not just contacts, Super Backup & Restore, can also backup apps, text messages, call logs, bookmarks, calendars, etc., to your SDcard, Gmail, or Google Drive. Apart from that, Super Backup & Restore also allows users to schedule backups as well.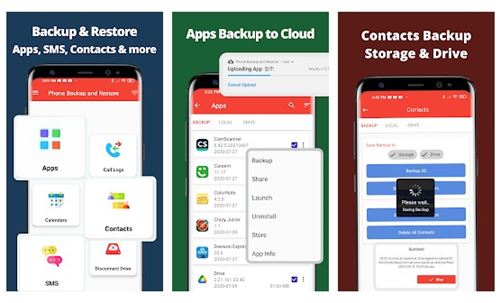 Phone Backup and Restore may not be very popular, but it's still one of the best backup and restore app available for Android.
With this application, users can backup SMS, Call Logs, Contacts, Calendars, etc. Not only that, but Phone Backup and Restore also has a phone clone feature that can be used to migrate data between smartphones.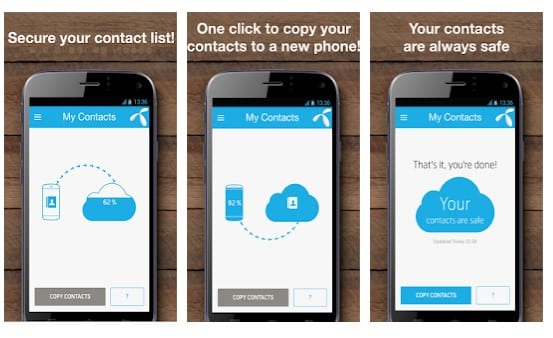 If you are searching for an Android app that can help you to Backup, restore, and save all your precious contacts, then My Contacts might be the perfect pick for you.
Guess what? My Contacts, you can quickly transfer all your contacts from one Android to another, Android to iOs, or Android to feature phones.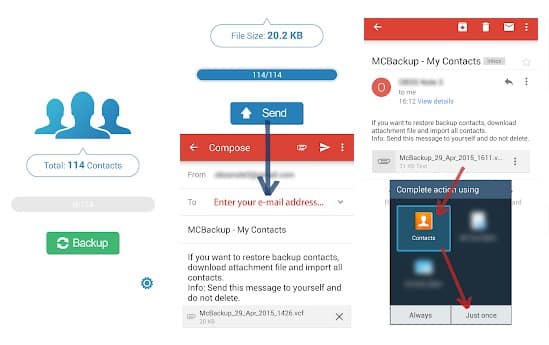 MCBackup provides you an easy way to Backup and restores your contacts on Android. The app creates contact backup in the .vcf attachment, which can be sent through email attachments.
Other than that, you can set MCBackup to send you reminders to back up your contacts regularly. So, it's an all-in-one contact backup app for Android that you will surely love to use.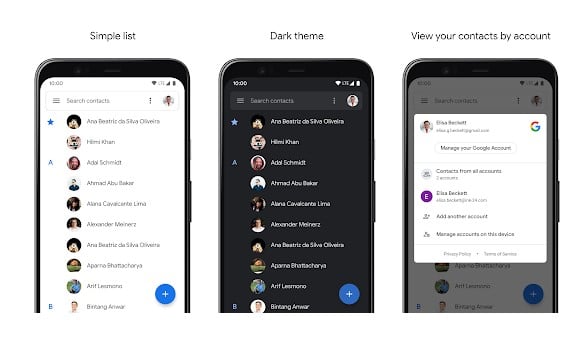 Contacts from Google is one of the best and top-rated contact management app available on the Play Store. The app can be used to backup contacts and sync them across all your devices.
It safely backs up the contacts in the Google Account to the cloud. That means you can access the contacts in your Google Account from any device.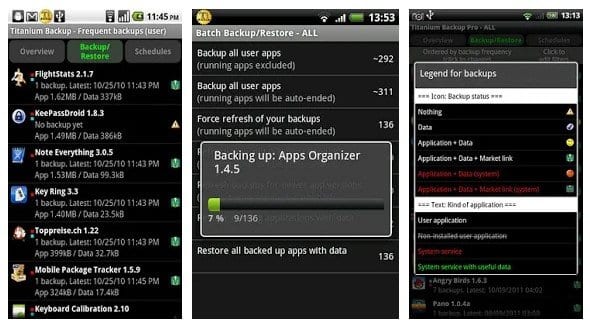 If you have a rooted Android device, you need to give Titanium Backup a try. Apart from Backup & restore, Titanium Backup is also capable of freezing background apps. Since the app relies on root access, it unlocks some advanced backup options.
For instance, you can set Titanium Backup to Backup your contacts to the cloud platform as per the schedule. It provides a backup option for all sorts of data, including SMS, MMS, Call Logs, Bookmarks, WiFi AP, Contacts, Media Files, etc.
X-Transfer is one of the top-rated content transfer and backup applications available for Android smartphones. With this application, you can easily backup and transfer contacts, SMS, Call Logs, images, videos, and other file types.
The app also supports WiFi direct for faster data transfer speed. Overall, X-Transfer is an excellent app to backup/transfer contacts.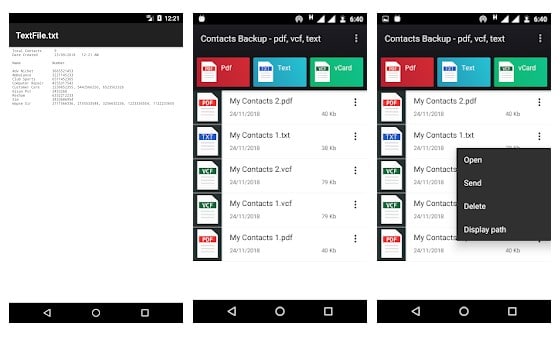 As the app's name says, Contacts to pdf, vcf, text provides users three different ways to backup contacts. You can save contacts to PDF file, VCF file, or Text file. Not only that, but you can also share the file types via email, WhatsApp, etc.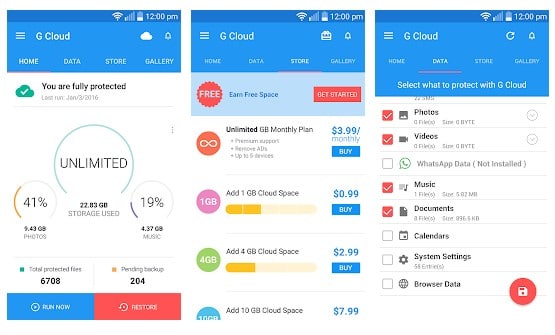 G Cloud Backup is a little bit different compared to all others listed in the article. G Cloud Backup relies on its cloud service for backup purposes instead of other cloud storage services. With the free version, G Cloud Backup offers you 1GB of storage.
1GB of storage would be more than enough to back up the contacts. Apart from contacts, it can also backup messages, contacts, call logs, documents, phone settings, etc.
So, these are the best contact backup app for Android that you can use right now. I hope this article helped you! Please share it with your friends also. If you know of any other apps like these, let us know in the comment box below.