Graphic Designing is something that essentially requires the quality and potent tools so as to create up those inspiring and motivating designs which would be linked up so much. Have a look at Best Free Graphic Designer Tools that you can use to boost up your skills in designing and that too without any cost as these tools are freeware. So have a look at these tools below.
Graphic Designing is something that essentially requires the quality and potent tools so as to create up those inspiring and motivating designs which would be linked up so much. Only if you are having the skills of designing graphics would not help you out to great that amazing designs but the tools that you utilize up for the purpose do matter a lot as these might only help you to create those designs. Now as for any of the category there are numerous software and tools available, so for most of the users it might be tricky to look up for the best ones'. And another issue that overrides the challenge to further extent is that many of the tools which are great are changed with the price tags, for the users willing up to grasp the free tools it becomes difficult to look for the best ones'. Keeping those users looking for the best free Graphic Designing tools not able to find up their best glitches, we have listed about all those great free tools in this article. Just go and read out the article to know about all those best graphic designing tools!
Also Read: Top 10 Free Websites for Downloading Windows Software
Best Free Graphic Designer Tools for Windows
We have selected some of the best tools that work perfectly and are best according to their user ratings, reviews, download rates and some of our personal experience too. So have a look at these tools that we have stated below.
Also Read: Top 8 Best Themes/Skins to Enhance your Windows 10 Look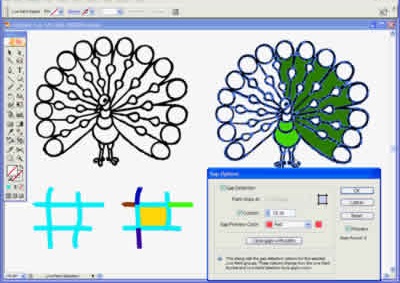 This tool is available for the free download by the users, ad this is pretty unusual as the tool is from the great developer community Adobe. This could be easy for the people to judge the quality and feature sets for any apps or tools developed by the Adobe as they always tend to provide the rock solid products. Illustrator CS2 is also one of the masterpieces by the Adobe which excels in the category of graphics designing. For the serious graphic designers, those who look forward to creating some professional graphics nothing could be better than the Illustrator CS2!
This is the online masterpiece for the users those who are looking to create some professional graphics within few minutes only. Once you register to this, online tool you get on to the 50 free preset templates for making your own graphic designs but you could possibly get even more than thousands of, presents further by buying them. Although the free presets would be more than enough to help you create numerous of graphics under any category. Just give this a try for sure and you shall find it extremely beneficial!
Another powerful design tool that operates inside your browser and for the access you don't even require to spend any money at all as it is free of cost. This tool allows you to use advanced tools inside your browser such as to create up the graphics instantly and quickly. The only thing why this amazing tool is on our list is that you could easily transform any of your images into tremendous looking graphics with the simple clicks and drop downs. This tool could be preferred for the people who are working on to make the blazing graphics for their magazines or cover photos!
Are you looking for the perfect color to give that classy look to your themes, magazine covers or anything else but you are probably not knowing much about the color codes and rather just are known of those stingy color which you get from the palette. If this is something happening to you then the Color wheel could tremendously help you up. without any knowledge required for the complex color codes, you could easily find up your best match for the colors and their combinations inside the Color Wheel tool. Overall the best way to look for the perfect color combinations and blends for your projects!
The complete solution for the animations, video editing, gaming as well as intense graphic designing that is all packed inside the small package of about 100 MB. The blender is available for free as it is the open source software which is extremely used by the developers for the making of games and animations. Just give it a try and you would find it to be the real potential for thousands of your tasks!
Inkscape is one of the best free vector graphics editor which is available for Windows, Mac, and Linux computers. The great thing about the free vector editor is that it brings lots of graphic designing tools. You will find a huge array of advanced tools and effects including complex path operations, node editing, bitmap tracing and much more. So, its one of the best free graphic design tools to have on Windows.
Krita is one of the best and powerful graphic designing tool used by professionals. The tool is designed especially for comic book artists and it brings a set of tools including halftones and pre-made templates. Not only these, but users can also find some advanced drawing aids, including smooth shapes, vanishing points, layer masks and few more.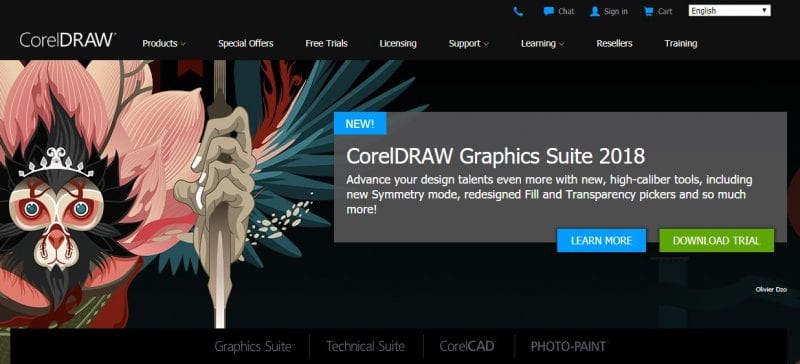 CorelDRAW is one of the best graphics editing tools which is developed and marketed by Corel Corporation. It's not actually a free tool, but it provides users with 15 days free trial period. CorelDRAW Graphics Suite will help you to advance your design talents even more with new, high-caliber tools, including new Symmetry mode. The tool also includes a bitmap-image editor, Corel Photo-Paint as well as other graphics-related tools.
Also Read: Top 10 Amazing Cool Gadgets and Devices for Windows Laptop
Well, if we look around, we will find that colors play an important role in every photography and image editing field. Kuler is basically a tool that's developed by Google and it brings a set of HEX Codes and RGB codes. The web-based tool is mostly used by Image editors and graphic designers to pick the perfect color code. It's indeed an interesting site which a graphic designer should visit today.
Well, Easel.ly is yet another great website that every graphic designer would love to visit. The great thing about Easel.ly is that it allows users to create infographics in the easiest way possible. Easelly is basically an infographic maker that lets you visualize any kind of information. The web-based tool offers users lots of unique templates to experiment with. So, Easel.ly is definitely the best infographic maker that every graphic designer would love to have.
So after reading out the article, you have known about all those best available Graphics Designer tools, and you might have easily found out one of your best liking tools with all functionality which could prove to help you out potential. Just pick up that favorite tool and install it on your device to start playing with the Graphics in a more advanced way with these probably best tools. Hope you like the tutorial, keep on sharing with others too. Leave a comment below if you have any related queries with this tutorial as we will be always here for all our techviral users to assist.