Graphic Designing is something that essentially requires excellent tools to create unique designs. Although skill is the essential thing in graphic design, premium graphic designing tools were still needed.
Graphic designing tools can be expensive, and not everyone can afford them. So, for those users, we have decided to share a list of the best free Graphic Designer tools for Windows 10.
Since these are free tools, they are not as advanced as the premium ones. However, these tools will help you hone your graphic designing skills.
List of 10 Best Free Graphic Designer Tools for Windows 10
So, here we have listed some of the best tools that work perfectly and are best according to their user ratings, reviews, download rates, and some of our personal experiences.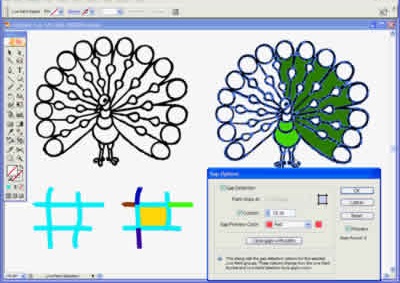 Well, Adobe Illustrator CS2 is free available for users, and it comes from Adobe itself. However, despite being a free tool, Adobe Illustrator CS2 is used by professionals.
The tool has always been known for its advanced features and unique graphic design options. It could help you design some professional graphics in no time.
If you don't have much storage left on your computer and are looking for a web-based designing tool, you need to give Canva a try.
This online tool provides you with over 50 free preset templates to create your graphic designs. In addition, it offers plenty of features like 3D Shapes, 3D effects, filters, etc.
It is another powerful graphic design tool that operates inside your browser. This tool allows you to use advanced tools inside your browser to create unique graphic designs instantly.
The only thing why this fantastic tool is on our list is that you could quickly transform any ordinary image into tremendous-looking graphics in just a few clicks.
Adobe Photoshop is the best photo editing program available for PC platforms. Although Photoshop is not beginner-friendly, it has many features.
The program is now used by millions of artists worldwide to create banners, posters, websites, and logos.
It's one of the best graphic design software that can do a wide range of things for you. From minor edits to creating sophisticated designs, Adobe Photoshop has tools for all-purpose.
This is a complete solution for animations, video editing, gaming as well as intense graphic designing. Moreover, the blender is available for free as it is open-source software.
The developers use the software for the making of games and animations. So just give it a try, and you will love it for sure.
Inkscape is one of the best free vector graphics editors available for Windows, Mac, and Linux computers. The great thing about the free vector editor is that it brings lots of graphic designing tools.
You will find many advanced tools and effects, including complex path operations, node editing, bitmap tracing, and much more.
It is one of the best and powerful graphic designing tools used by professionals. The tool is designed especially for comic book artists, and it brings a set of tools, including halftones and pre-made templates.
Not only these, but users can also find some advanced drawing aids, including smooth shapes, vanishing points, layer masks, and a few more.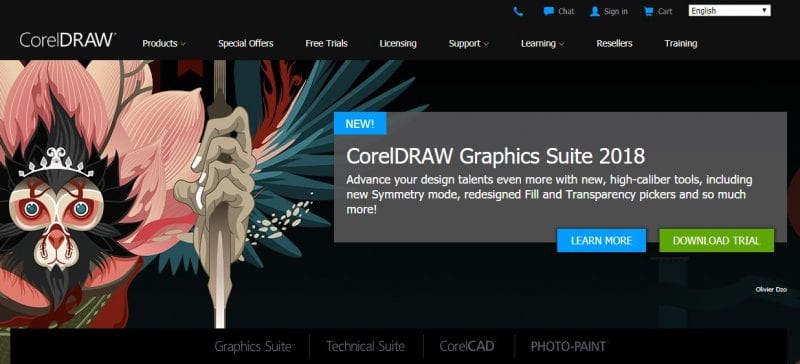 CorelDraw is one of the best graphics editing tools developed and marketed by Corel Corporation. Unfortunately, it's not a free tool, but it provides users with 15 days free trial period.
CorelDRAW Graphics Suite will help you advance your design talents even more with new, high-caliber tools, including the new Symmetry mode. The tool also includes a bitmap-image editor, Corel Photo-Paint as well as other graphics-related tools.
Affinity Designer is one of the most advanced graphic design software available for Mac, Windows, and iPad. It offers best-in-class graphic designing tools for creating concept art, print projects, logos, icons, UI designs, mock-ups, and more.
Affinity Designer is already used by thousands of illustrators, web designers, game developers, and other creatives who love vector or graphic designing.
Well, Easel.ly is yet another great website that every graphic designer would love to visit. The great thing about Easel.ly is that it allows users to create infographics in the easiest way possible.
Easelly is an infographic maker that lets you visualize any information. In addition, the web-based tool offers users lots of unique templates to experiment with.
So, these are some of the Best Free Graphic Designer Tools for Windows. I hope this article helped you! Please share it with your friends also.