What is a Vector Image? If you are a graphics editor then this is one of the most important things that you know is required. However, both Photoshop and GIMP can be used to create the raster images or editing the images but these cannot be used to work with the graphics vector images.
For this purpose, you would need to download and use some Graphics Editor programs that are actually meant for it only. Now if you are going to work with the vector images or going to create them then you would require some good program or the software that can actually help you in that, and for getting the best results which all of you would be needing is a Graphics editor.
Here in this article, we have listed the best free graphic editors which all you can use to create up the vector images. Just read out the article to know about these editors!
15 Best Free Graphics Editors for Creating Vector Image
Below are some of the best apps that you will surely love to edit graphics to create vector images easily. So follow the below guide to proceed.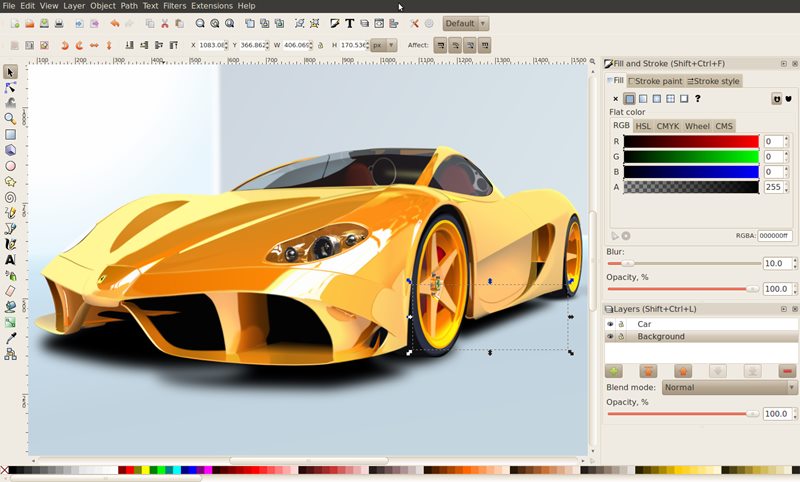 This is an amazing open-source program that can be used even by the professional designers too as it has some great features and functions through which full-fledged vector images could be created. This could be called the full potential graphics editor that is available on every major platform like Windows, Mac, Linux, etc. The best part of this software is that it is available for free to be downloaded so anyone can use it, the only thing that would be required is the basic working knowledge of this software as this one is slightly difficult to be used.
Perform any type of vector task using up an online version of Inkscape, all you will require is any web browser from where you can head to this online tool. If you don't want to install up to the Inkscape to your computer but still need some great online tools similar to it only then this would be best suited for you. You can just do anything which could be either performed in the Inkscape. Integration with Google Drive, One Drive, and the Dropbox makes its users much easy to transfer, store their projects on cloud storage.
Online based editor that actually works really smoothly even on the slow internet connections. There is the vast availability of options too which could be easily accessed by the users and hence they could create up their vector images, graphics of their desire. It would be best but one thing that makes it lack behind in the list is it is not an offline based tool which is the extreme need of any graphic editor working on large projects.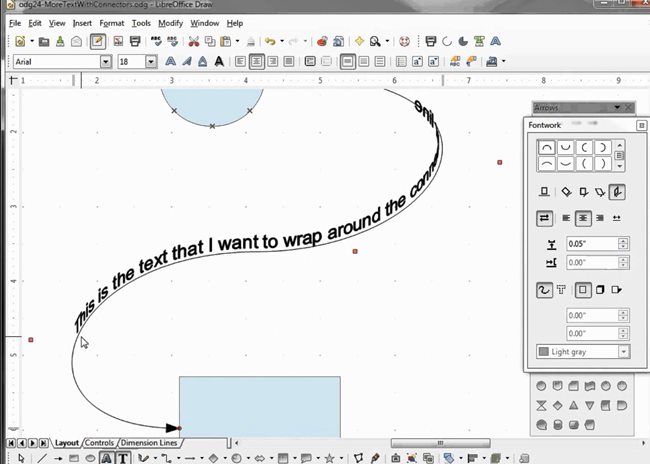 This vector editor is available for Linux, Windows and Mac platforms which means that you can probably get it for your computer too. Starting with the scratch you can easily create up the vector images, edit vector images, etc. Through using up the various tools you could be able to create up the vector images of our wish and all that at very advanced levels. If you are thinking to make more complex graphics and vector images then prefer to use up Inkspace because this one lacks up that much flexibility and control.
This is an online tool that the users can use to create up the vector images, edit rather photos, make up small graphic logos, etc. This is the simple tool that requires up the live internet connection to work and the other thing is that this tool doesn't provide you a lot of features and functions although you can use it for making small vector graphics or logos etc.
This is one of the best graphics editors which you can use on your computer. SVG-edit is a robust browser-based vector editor that uses a Scalable Vector graphics format. The best part about SVG edit is that it works in every major browser.
Well, Scribus is one of the professional graphics editing tools which is available for Linux, Mac OS X, and Windows desktops. Scribus is designed for flexible layout and typesetting which allows users to prepare files for professional-quality images.
Well, if you are looking for a vector image editor for making illustrations of mathematics articles, then the VRR Project could be the best choice. Without any doubt, this is one of the best vector graphics editor you can have on your Windows computer.
9. MagicTracer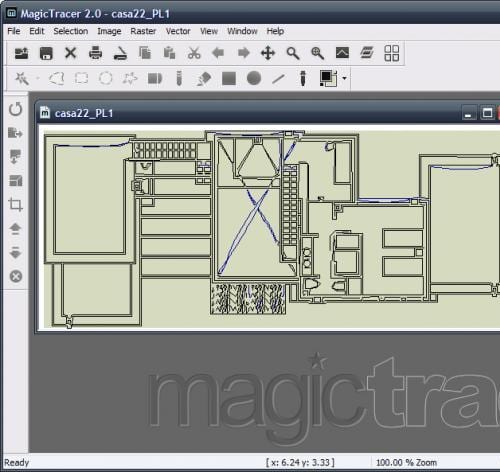 If you are looking for both raster and vector editing tools, MagicTracer could be the best choice for you. MagicTracer includes support for image scanners. Basically, the tool offers three main categories of tools for manipulating raster and vector data: image, raster, and vector.
Well, Zcube is a free web-based tool that you can use to create HTML pages, presentations, spreadsheets, drawings, and portals. Zcube is a multi-functional platform where you can find large sets of functions that are typically delivered in separate applications.
It's one of the powerful graphics tools that's available on Linux, FreeBSD, MacOSX platforms. The graphics editing tool is extremely fast and easy to use. Not just that, but Xara Xtreme also offers lots of editing features and it's considered as the world's fastest vector rendering engine. Not just that, but Xara Xtreme is also known for its editing videos, tips and growing user community.
If you are looking for a photoshop alternative for the Linux operating system, then Skencil might be the best choice for you. Skencil which is previously known as Sketch is one of the best free graphics editors that you can use today. The best thing about Skencil is that it has every features that you can expect from a vector drawing program. Not just that, but Skencil is also known for its advanced features like bending text. So, it's another best free graphics editor that you can use today.
If you are looking for a graphics editing tool to create business diagrams, network diagrams, floor plans, etc. then ConceptDraw PRO might be the perfect pick for you. The tool allows users to export ConceptDraw 7 charts of various formats like images, HTML, CAD, etc. With ConceptDraw PRO, you can create unique graphics, flowcharts, floor plans, engineering drawings, etc.
Well, it's another free-to-use Graphic editor that you can use to create a vector image. Gravit is available on almost every platform including Windows, Linux, and Mac. Guess what? Gravit has all the tools which you will need to create high-quality icons, illustrations, presentations, prototyping, animations, vectors, etc. So, Gravit is another best free Graphic editor that you can use right now.
If you are looking for a free Graphic editor to create vector graphics, then Vector might be the best pick for you. Guess what? with Vectr, you can create graphics for business cards, icons, websites, 2D Graphics, logos, resumes, etc. The toolbar of Vectr has almost all the features that you need for perfect vector creation.
So, these are some of the best free Graphic Editors for creating vector images. I hope this article helped you! Share it with your friends also.