What is a Vector Image? If you are a graphics editor, this is one of the most important things you know is required. Both Photoshop and GIMP can create raster images or edit pictures, but they can't do vector editing.
For this purpose, you would need to download and use some Graphics Editor programs meant for it only. If you are going to work with vector images, you would require some good programs that can help you in vector editing, and for getting the best results, all you would need is a graphic editor.
Here in this article, we have listed the best free graphic editors that you can use to create vector images. Just read out the article to know about these editors!
Also Read: How To Edit Pictures In PC Without Any Software
10 Best Free Graphics Editors for Creating Vector Image
Below are some of the best apps that you will surely love to edit graphics to create vector images easily. So follow the below guide to proceed.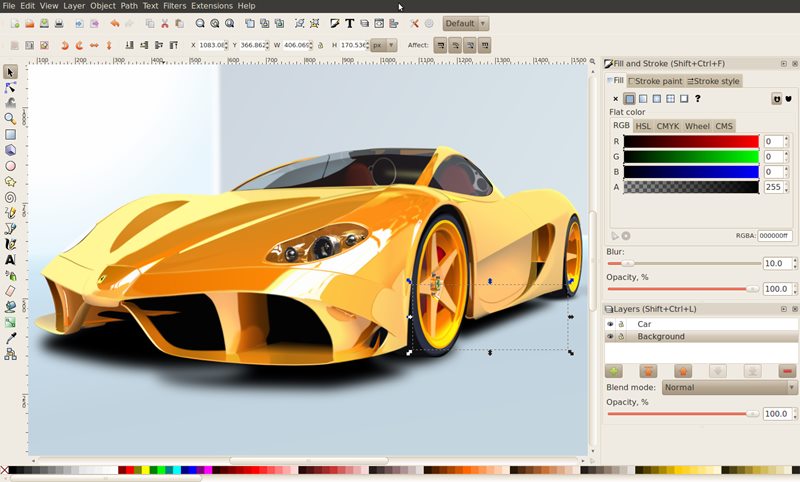 Whether you are a beginner or a professional designer, you can use Inkspace to create fantastic vector images. Since it's an open-source program, it's free to download and use.
Despite being free, it offers editors great sets of features. Inkspace is available for every desktop operating system, including Windows, Mac, Linux, and more.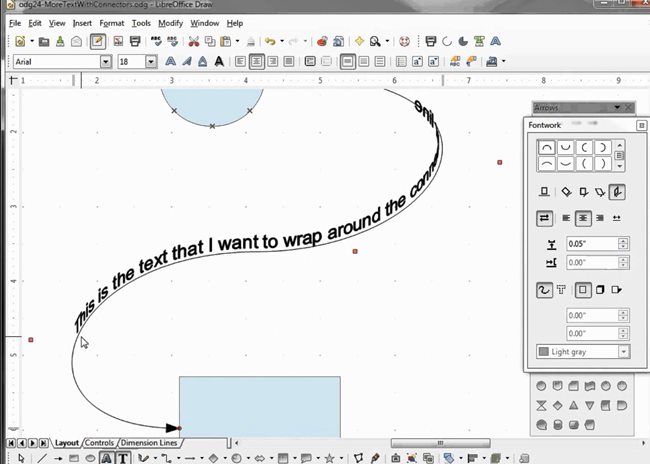 If you are searching for an easy-to-use graphic editor for creating vector images, then look no other than LibreOffice Draw. The great thing about LibreOffice Draw is that it's available for almost every desktop platform, including Windows, Mac, Linux, and more.
Although LibreOffice Draw is beginner-friendly, it offers you a wide range of tools to create awesome vector images.
Fatpaint may not be the best graphic design software; still, it's available for free and offers you great editing features. It's a free graphic editor for working with page layout and creating 3D text and logos.
If you know how to use Fatpaint, you can create stunning 3D text graphics. Actually, creating 3D text graphics is pretty easy with Fatpaint. Users need to write a word, choose a 3D template, and the program will handle the rest.
SVG-edit is one of the best free and open-source vector graphics editors that you can use today. You can use SVG-edit to create or edit scalable vector graphics images from within a web browser.
The program is built entirely in HTML5, JavaScript, and CSS3. However, just like every other vector editing software, SVG edit is also a little bit complicated to use.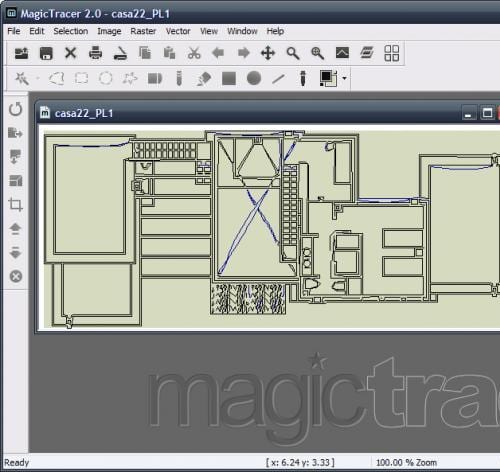 If you are looking for both raster and vector editing tools, MagicTracer could be the best choice for you. MagicTracer includes support for image scanners. The tool offers three main tools for manipulating raster and vector data: image, raster, and Vector.
It's one of the powerful graphics tools that's available on Linux, FreeBSD, MacOSX platforms. The graphics editing tool is fast and easy to use. Not just that, but Xara Xtreme also offers lots of editing features, and it's considered the world's fastest vector rendering engine. Not only that, but Xara Xtreme is also known for its editing videos, tips, and growing user community.
If you are looking for a Photoshop alternative for the Linux operating system, Skencil might be the best choice. Stencil, previously known as Sketch, is one of the best free graphics editors you can use today.
The best thing about Skencil is that it has every feature you can expect from a vector drawing program. Not just that, but Skencil is also known for its advanced features like bending text.
If you are looking for a graphics editing tool to create business diagrams, network diagrams, floor plans, etc., then ConceptDraw PRO might be the perfect pick for you.
The tool allows users to export ConceptDraw 7 charts in various formats like images, HTML, CAD, etc. With ConceptDraw PRO, you can create unique graphics, flowcharts, floor plans, engineering drawings, etc.
Well, it's another free-to-use Graphic editor that you can use to create a vector image. Gravit is available on almost every platform, including Windows, Linux, and Mac.
Guess what? Gravit has all the tools you will need to create high-quality icons, illustrations, presentations, prototyping, animations, vectors, etc. So, Gravit is another best free Graphic editor that you can use right now.
If you are looking for a free Graphic editor to create vector graphics, Vector might be the best pick. Guess what? With Vectr, you can create graphics for business cards, icons, websites, 2D Graphics, logos, resumes, etc. The toolbar of Vectr has almost all the features that you need for perfect vector creation.
Another thing that users should note is that Vectr is powered by AI. That means creating graphics is faster and simpler.
So, these are some of the best free Graphic Editors for creating vector images. I hope this article helped you! Please share it with your friends also. Also, if you know any other such graphic editors, let us know in the comment box below.