Let's admit; Android is right now the most popular mobile operating system. Compared to other mobile operating systems for PC, Android offers you more features and customization options.
Android is also known for its multitasking features. For example, you can split-screen on Android to run both apps side by side. However, if you are not satisfied with the built-in multi-tasking features, you need to rely on third-party apps.
Also read: How To Download Paid Android Apps & Games For Free
List of 10 Multitasking And Shortcut Apps For Your Android
So, if you are looking for the best multi-tasking and shortcut apps for Android, you are reading the right article. This article will list down some of the best multi-tasking and shortcut apps for Android smartphones. Let's check out.
Decide the gestures for various tasks, and this app will do the same for you. Using swipe up, you can even change the function of your home button.
This app can help you create different swipe gestures for almost every task, so you should give it a try.
EAS is a type of app switcher that helps you switch between two different apps you've used recently. You can access your recent apps through the floating swipe style icon on your screen. Just tap on it, and you will get the options of the apps that you can switch between.
It's a launcher app for Android that adds a sidebar on your screen. The sidebar sticks to your screen, allowing you to switch between apps quickly.
The great thing about Swapps is that it lets you manually add/remove apps from the sidebar. You can even customize the sidebar opacity, color, text color, and more.
If you are looking for an Android shortcut app that provides you easy access to WiFi, Bluetooth, Silent Mode, Screen Rotation, Airplane mode, and more, then look no other than Notification toggle.
It creates a toggle for each feature on the Android Status bar. In addition, it has available toggles for more than 20 different Android features.
Well, this is another best shortcut app you can have on your Android smartphone. In addition, this app adds the 'PIE' feature on your Smartphone.
Users need to drag it in from the edge of the screen to launch a Pie type app switcher. The feature is best suited for multi-tasking.
As the app's name says, Circle Side adds a circular sidebar on either side of your phone's screen. You need to swipe the edge of your screen to launch the Circle Sidebar.
You can manually add your apps on the sidebar. And yes, you can customize the Circle Sidebar as per your preference.
IFTTT stands for 'if this, then that.' You can stay informed about what's happening in publications like The New York Times and ProPublica.
Well, this app lets you create a list of commands. For example, you can create a command like 'If I change my Facebook photo, then change my Twitter photo too'. The app will automate the process for you.
With Floating Apps Free, you can open more apps simultaneously in floating windows and enjoy the real multi-tasking experience.
With this app, you don't need to leave the current app for performing a small task.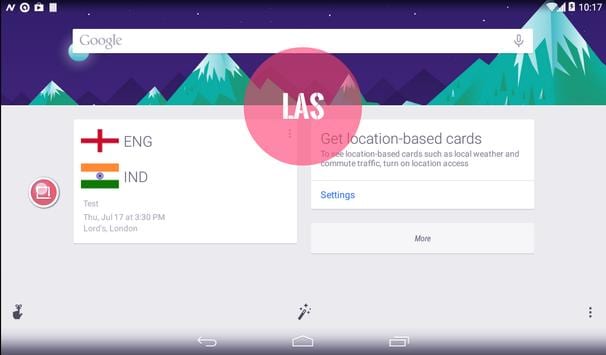 Well, if you are browsing the web and an SMS arrives. Usually, you would minimize your web browser and open the chat app to reply to the message.
However, you can use Last App Switcher to switch between two apps quickly with just a single tap. This is one of the best apps you can ever have on your Android smartphone.
Well, according to the Google Play Store, Overlays is an automated multi-tasking app. It's a smart tool that detects different system events to launch overlays.
For instance, it shows a music player widget when you plug in your headphone, shows overlays when a specific app is running.
So, these are the best multitasking and shortcut apps for Android. I hope this article helped you! Please share it with your friends also. If you know of any other such apps, let us know in the comment box below.