[dropcap]A[/dropcap]ndroid is one of the best platforms where you can perform lots of cool things like multitasking and lots more cool things. Here are some of the best multi tasking and shortcut apps that will make your device easy to use. We have listed 25 apps 2019 that will enhance your overall Android experience.
Android is one of the best platforms where you can perform lots of cool things like multitasking and lots more cool things. So have a look at all these apps discussed below which will help you to do multitasking with a great ease.
Also Read: How To Restrict App Permissions In Android
Top 25 Best Multitasking and Shortcut apps for your Android 2019
We have listed 25 best apps that will make your device interface more user-friendly. So refer the apps with their description and download the apps on your device.
The best of all multitasking apps that you can download as this is the ultimate tool that provides you access to your favorite apps, folders, all notifications etc. and all that at the one single place that you can access with just a toggle on the small icon of this app. This app could make the multitasking a real fun as it provides really great functionality with awesomely integrated design.
A floating add on to your screen, this box like floating app provides mostly the same functions as that you get on the iPhone. On clicking this box, you can access the favorite apps, notifications, pre-added shortcuts, etc. Using this app is simple as this provides the simplest ever design that can be accessed easily by anyone.
Decide the gestures for various tasks and this app will do the same for you. Using swipe up, you can even change the function of your home button also. This app can help you create different swipe gestures for mostly every task so you should give it a try.
Keep using the current app that you are using and don't bother about opening any link. This app helps you to open any link outside in the background, and you can go on working on the current application that you were using. This app hence makes it easy for you to handle two tasks at the same time.
It is a type of app switcher floating icon that helps you to switch between two different apps that you have recently used. You can access it through the floating swipe style icon on your screen. Just tap on it, and you will get the options of the apps that you can switch between.
Swapps is a side launched which will be always there, when you play, read or listen, you can always swipe and switch to another app. Swapps! is accessible anytime, regardless of which application is currently running, using a simple swipe.
SwipePad is a launcher panel overlay, the fastest app switcher. With a single swipe gesture, you can launch anything from within any app.
Also Read: Top 10+ Things To Do Immediately After Buying New Android Phone
Notification Toggle creates notifications in the Android status bar to let you quickly switch WiFi, Bluetooth, Silent mode, Screen rotation, and Flight mode on and off or to adjust the screen brightness. You can also add a shortcut to your own apps into the notification bar. In the settings, you can choose which notifications should be active.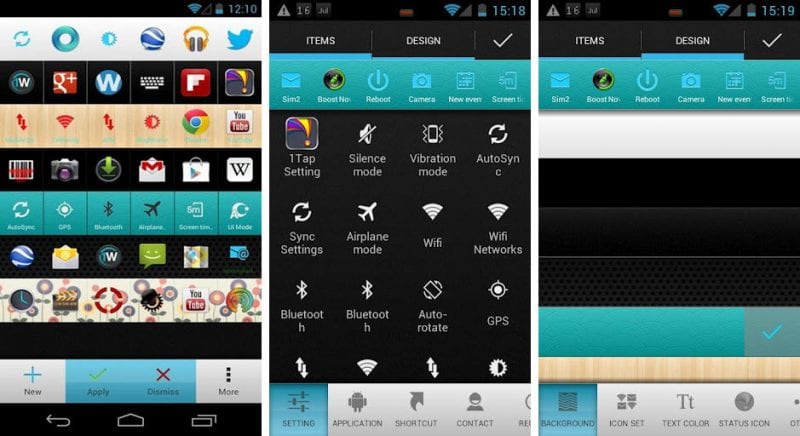 1Tap Quick Bar is the best notification customization app for Android. It helps you to do most common tasks in a shorter time, such as change Wifi settings, call your friend, add an event, launch a favorite game just in 1-click. It also offers a way to create a beautiful notification bar.
Launch any application instantly. Swipe your finger or click icon anytime in any app to bring a mini sidebar for super fast app launching also works as app organizer, folder organizer, multi tasker, task killer, and shortcut manager.
Also Read: Top 15 Best Custom Rom For Your Rooted Android Device
Well, this is another best shortcut app you can have on your Android smartphone. This app adds 'PIE' feature on your Smartphone. Users just need to drag it in from the edge of the screen to start it up.
Circle Sidebar – An application to make your android experience better, provides easy multitasking from anywhere and anytime! Users can easily customize the way it works and the content it holds.
Power toggle is another free app which gives users better settings toggles and makes it easier to access. Users can add a whole second row of toggles.
This is another floating or you can say swipe-in style app switcher. However. this app lets you swap between your last to visited apps. This tool also works as a favorites bar.
IFTTT stands for 'if this then that'. You can stay informed about what's happening in publications like The New York Times and ProPublica. Well, this app lets you create a list of commands. For example, you can create a command like 'If I change my Facebook photo, then change my Twitter photo too'. The app will automate the process for you.
Also Read: Top 25 Best Paid Apps 2019 
With Floating Apps Free you can open more apps at the same time in floating windows and can enjoy the real multitasking experience. With this app, you don't need to leave the current app for performing a small task.
Sidebar lite is a fast, functional, fluid and highly customizable sidebar app for your Android. You can add your favorite apps and simple swipe on the screen edge to get access to the different app easily.
Dock4Droid is the first Dock task manager for the Android platform. You can quickly access your running tasks from anywhere you currently are on your phone or tablet and launch new apps from the current screen. Icons are rendered in a wave-like parabolic view and tasks are accessed by sliding your finger on the dock.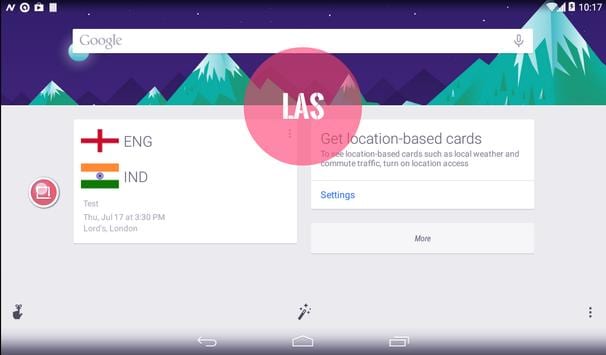 Well, if you are browsing the web and an SMS arrives. Normally, you would minimize your web browser and open the chat app to reply the message. However, you can use Last App Switcher to switch between two apps quickly with just a single tap. This is one of the best apps you can ever have on your Android smartphone.
C Floating is an intuitive multitasking solution which allows you to assign any of your favorite widgets to its individual Floating Window panel along with statistical and monitoring tools such as RAM and battery stats. Each window floats on top of all other applications, allowing interaction with multiple applications at a time.
Well, Switchr is an app switcher which comes in three different styles. Actually, the app provides a different and unique way to display your running and recent apps. The app helps users to switch between apps in real time. The pro version also comes with some extended features like you can use gestures to close or launch apps.
Tiny Apps are 18 floating apps, shown in small windows and staying on top of any other app. This makes multitasking a lot easier and boosts everyone's productivity. Tiny apps can also eliminate lots of apps like Audio recorder, Web Browser, Music Player, Video Player and much more.
Well, the Leena Desktop UI Promises to bring the entire desktop operating system experience directly to your Android smartphone. The app actually helps to extend Android with a native desktop user interface. You can enjoy multiple Windows on your Android smartphone just like you do on your computer.
OverSkreen Floating Browser brings the floating browser feature on your Android. Since we all love to surf the internet, the OverSkreen Floating Browser makes the multitasking a lot easier. With OverSkreen Floating Browser, you can enjoy browsing without minimizing your web browser. Similarly, you can multitask while surfing the internet.
Well, according to the Google Play Store, Overlays is an automated multitasking app. It's basically a smart tool that detects different system events to launch overlays. For instance, it shows a music player widget when you plug in your headphone, shows overlays when a specific app is running.
So above are the Best Multitasking and Shortcut apps for Android. The smartphones become smart only when you learn to use their features in a smarter way which can be done by installing the best apps that can help you to manage the tasks in an efficient way. Hope you like the article! Share it with your friends too.