Let's have a look at Best N64 Games Ever Released that I have selected from lots of gaming sites after reading lots of reviews, updates, ratings and user interactions who have played these games. These games are the best ever and you will surely have an amazing experience playing these games on your device. So have a look at these games below.
[dropcap]N[/dropcap]64 or the Nintendo 64 was the finest and the most popular gaming consoles of the 1996 era and the people were crazy to see the Mario game running in 3D over this console. From that time there had been many games released for this console and many have also got popular enough. Each of the game for this console might be released late back yet some people do follow the games till now. You would like to know about the best ever N64 games that are released and which also got very much popular. These games were only available on this platform yet some of those could be there for the other consoles and platforms running till now. To help the users find the best N64 games easily we have written this article, here we have presented the list of those best ever games. If you are interested to know about the apps then just go and read out the whole information given below till the end. You will surely like the data given here, so why not to start reading it from below!
Also Read: 20 Best Android Bike Racing Games 2019 That You Must Play
Best N64 Games Ever Released | 2019 Update
My cousin is the big fan of these games and he loves to play these all the time and keep on asking me the new games. So I keep on researching such games so that I can recommend him some best games that he will surely love to try. So I was thinking about writing the guide that will include the best games in this category so I'm sharing the article with you where I have mentioned some best class games after doing lots of researched as I mentioned earlier. Read the description and download the games that I have listed right below.
Also Read: 20 Best First-Person Shooter (FPS) Games for Android
Most of users are familiar with the name Maro as this was one of the best game that we ever played in our childhood. Finest and the evolutionary game of that age in 3D and all done by the Nintendo gaming console. This made it possible for the people to enjoy this amazing game in the 3D environment and it reflected how the people got crazy to play this game in that time. The popularity of the game was insane and made the real-time history for N64.
Go inside buildings and the structures so as to kill the enemies or anyone coming in your way. Simply click to choose your mode whether single player or multiplayer mode. Its actually a very good game that you must try.
Actually, this was the first game that I tried in this list and I played this for around half an hour and the experience was quite good. With a Sword and a shield in hands, you have the freedom to run pass the 3D environment and then fight back the enemies. Just do some stunts and grab the techniques to be better with the sword and thereafter win the levels of the game.
Also Read: 25 Best Android Games To Play Without Internet Connection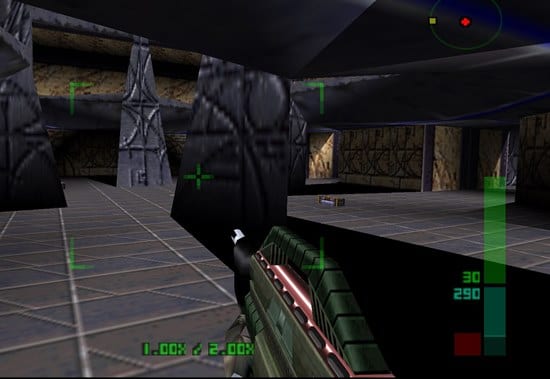 This is the game that got some amazing ratings and reviews so I decided to add this also. Run through the various levels so as to save the innocent people and also to fight back the evils that appear on the screen. You can choose to have this game in different modes whether in multiplayer mode or in single person mode for shooting the evils. This game is in 3D and anyone could get impressed by how this quality of the game was available at those times when it was released. This was having quite good rating but lots of people have downloaded this game and one of my friend also suggested this game.
Control the plane and then fight back the others flying around through shooting on them. This is the finest shooting game for the N64 and you will like to play it in 3D as is available. Make use of the Nintendo gaming console to run this game and thereafter enjoy the crispy fights backs with the flying planes. Although this game is released in 90's yet this one has got huge popularity at the times ahead. Even now if you will play these games you will love to play it
Also Read: 30 Must-Play Strategy Games For Your Android Device
Finally after reading this post you have got to know about the best ever N64 games that were released back. We have tried to present the whole information in such a way that it could be easily grasped and eventually you would have got it easily. Hope that you would have liked the data on this page, if it is so then please try to share it with others too. We really appreciate your indulgence in our work because it's all about you that we gain more heights. Please try to share your opinions and suggestions regarding this post through using the comments box below. At last but nevertheless thanks for reading this post!