Photoshop is possibly the best image editing software out there for computer devices. This is because it's expensive and has many advanced features and tools. While this is the best image editing software, it is not available for free.
The price of Photoshop software could not be affordable for many users. Therefore, they may want to try a cheaper alternative to Photoshop for basic photo editing. You have many free Photoshop alternatives, but all of them are limited to basic photo editing.
10 Best Cheaper Alternatives to Photoshop
Hence, if you want to professionally edit your photos but don't want to purchase Photoshop, you may need to look for a cheaper alternative to Photoshop. Hence, this article lists some of the best and more affordable alternatives to Adobe Photoshop. Let's check out.
This one is free of cost, and it's open-source. This means you are getting all those features of Photoshop free of cost.
Despite being a free photo editor, it doesn't lack any important features. You get a similar feature on Gimp, but this one is very complicated to use, and so is Photoshop.
However, as you spend time with the photo editing application, you will be able to know about all its features and unlock its full potential.
If you find Adobe Photoshop a bit expensive and wish to get a better alternative at a lower rate, then Affinity Photo is the one you could go for. This one is available for Windows as well as Mac users at the price of just $50.
This app could do about anything Photoshop could do, but the only difference you could see inside this app is its interface which is far different from Photoshop. This is great for those who wish to get more than the GIMP but in a better interface.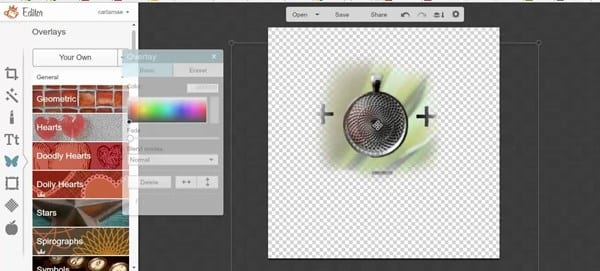 Well, PicMonkey is not software that you can install. It's a web-based photo editing tool that offers many Photoshop-type features.
PicMonkey is an excellent choice for those who want to edit their photo more easily. The user interface of the web-based photo editor is clean, and the site is very easy to use.
You can use PicMonkey to adjust colors, apply filters, add text, stickers, etc. Overall, PicMonkey is a great Photoshop alternative that you can consider.
If you are looking for a full-fledged online Photoshop alternative for photo editing, designing, and animation, Pixlr might be your best pick.
The site claims to be the No 1 photo editing and designing tool on the web. Upto some extent, it's true; you can use it to edit your photos, create amazing designs for your projects, create social media images, and more.
Well, the sketch is another best photoshop alternative that professional vector graphics designer mainly uses. Over the years, Sketch created a buzz within the graphic design community.
The great thing about Sketch is that it features a similar interface as Photoshop and brings many similar features like layers, gradients, color pickers, etc.
Well, Corel PHOTO-PAINT is a dedicated photo editor which comes with CorelDRAW Graphics Suite. The best thing about the photo editor is that it houses almost every feature a photographer needs.
Not just that, it also comes with an improved stylus control. Talking about the tools, it brings a comprehensive set of interactive tools for straightening photos and adjusting perspective.
If you are looking for the best browser-based Photoshop alternative, then SumoPaint might be the one for you. The free image editor brings lots of photo editing tools.
Not just that, but SumoPaint also shares a similar interface as Photoshop. You can create new layers, apply brush effects, etc., with SumoPaint.
If you are searching for a free alternative to Photoshop, then Krita might be the best choice. Krita is a free tool that arrives with lots of unique features. Even the interface of Krita is much similar to Photoshop.
Talking about the features, Krita brings almost all the features that you find in Photoshop. So, it's another best free alternative to Photoshop, which you can use today.
LunaPic is one of the best and most popular online image editing tools that cover every editing feature. The great thing about LunaPic is that it provides users with many unique image editing tools.
Not just that, but LunaPic also offers tons of borders, filters, effects, animations, etc. Another great thing about LunaPic is that it can be used from any web browser because it's a web-based app.
Well, Photopea is another best free photoshop alternative on the list, which brings almost all the photo editing tools you need. The great thing about Photopea is that it's a web-based app, which means you can run Photopea from any web browser.
Just like Photoshop, Photopea has brush support, layer support, etc. Not just that, but Photopea also replicates the look of Photoshop.
So these were all the best alternatives to photoshop that were more affordable. If you know of any other cheaper alternatives to Photoshop, let us know in the comments below.