Over the years, Skype has served as the best option for video calling. On Skype, you can make voice/video calls, exchange text messages, get an actual phone number to contact landline users, and more.
Also, Skype is available for all platforms, including desktop and mobile operating systems. Although Skype seems to be the best option for video calling, users still look for its alternatives.
Also, many users choose to rely on multiple video/voice calling services for communication. So, if you are also searching for the best Skype alternatives, you have landed on the right webpage.
List of 10 Best Skype Alternatives To Make Free Calls
In this article, we will list some of the best Skype alternatives for making free calls. All of the applications listed in the article were free to download & use. So, let's check out.
Well, Google Hangouts is one of the best cross-platform messaging apps developed by Google. With Google Hangouts, you can connect with your friends, family members, or coworkers through face-to-face video calls.
You need a Google Account to start messaging with Google Hangouts. Overall, Google Hangouts is one of the best Skype alternatives that you can use today.
With Viber, you can make free and secure calls, send messages to anyone from anywhere. Just like Skype, Viber also offers you voice and video calling options, Grop chat options, sticker & GIF supports, and more.
Also, the video calling & chat service is available for both mobile & desktop. It also syncs your chat between devices.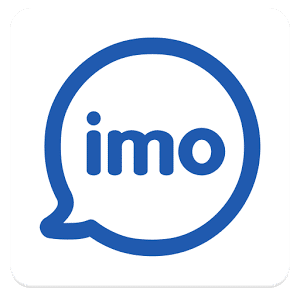 IMO is the best free video calling app available for Windows operating system. With IMO, you can easily make crystal clear audio and video calls.
Apart from that, the messaging application for PC also has other features. For example, it also got an Instagram-type story feature that lets you share pictures, videos, and text.
Well, GoToMeeting is a video conferencing service that empowers your remote workforce, while keeping your business safe and secure.
You can use it to make video calls, but it's mainly known for its work collaboration and productivity features.
Well, WebEx from Cisco is another best Video conferencing software on the list. WebEx is available for every device and it offers you group calling, video calling, and messaging features.
Apart from video conferencing, WebEx also offers screen sharing, application sharing, and cloud recording options.
Talky app is straightforward to use, and you can host group chats without having to download an app. In talky, you can pick a room name and generate a unique URL for the room.
After getting the URL, share it with the intended meeting participants. Talky also has an app for an iOS device which makes things easier for iPhone easier to make domestic and international calls.
WhatsApp is an instant messaging app, but you can also take it as a Skype alternative. The instant messaging app allows users to make voice and video calls through the internet. The app is available on almost all platforms, including Android, iOS, Windows, Linux, etc.
So, as long as you have an active data plan, you can use WhatsApp to make voice and video calls for free. So, it's one of the best skype alternatives which you can use.
Well, we all know use Facebook. However, do you know Facebook has a separate webpage for Messenger? With Facebook Messenger, you can make free voice and video calls just like you do on Skype.
Users need to have a Facebook account to make calls. Not just that, but Facebook Messenger also offers lots of stickers and emojis that can be used during conversation. So, Facebook Messenger is another best Skype Alternatives that you can consider.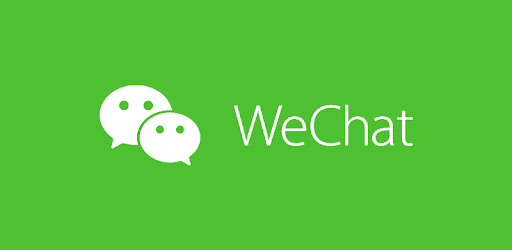 WeChat is another best Skype alternative on the list, known for its VoIP, video calls, and conferencing. The great thing about WeChat is that it's available on almost all major platforms including Windows, Mac, Linux, Android, etc.
Not just that, but WeChat also has a web-based app that can be used from any browser. So, it's another best Skype Alternatives that you can consider.
RingCentral is one of the cloud-based skype alternatives on the list, which is of great use. Guess what? RingCentral allows users to exchange text and make voice & conference calls.
Not just that, but RingCentral can also be used to plan online meetings and collaboration. However, RingCentral is not free like Skype, as users need to pay the monthly charge of $19.99 to enjoy all features of RingCentral.
So, these are the best Skype alternatives for making free voice/video calls. I hope this article helped you! Please share it with your friends also. If you have any doubts related to this, let us know in the comment box below.