If you are amongst those who visit torrent sites more often to download files, then you might know about the uTorrent client. It used to be the most popular torrent client, but everything was changed once BitTorrent bought it.
The torrent client was always known for its great and clean interface. However, after BitTorrent acquired it, the torrent client started showing spammy ads. Not only that, but BitTorrent also made uTorrent closed source software.
Also, compared to other Torrent clients, uTorrent offers fewer features. Downloading/Uploading speed is also low on uTorrent because of the ads. So, if are thinking to give up with uTorrent, then you are reading the right article.
15 Best uTorrent Alternatives For Downloading Torrent Files in 2020
Right now there are plenty of torrent clients available on the web which provides users better speed than uTorrent. So, in this article, we have decided to share a list of best uTorrent alternatives to download torrent content.
1. Vuze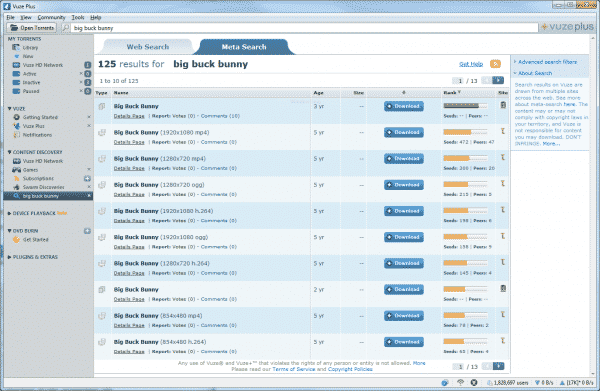 Vuze is one of the best and free torrent client that every torrent lover would love to use. The great thing about Vuze is that it's available for almost all platforms including Android, Linux, Mac, Windows, etc. The reason why we have listed Vuze is the first is because of its unique features like remote control, transcoding, etc.
2. BitTorrent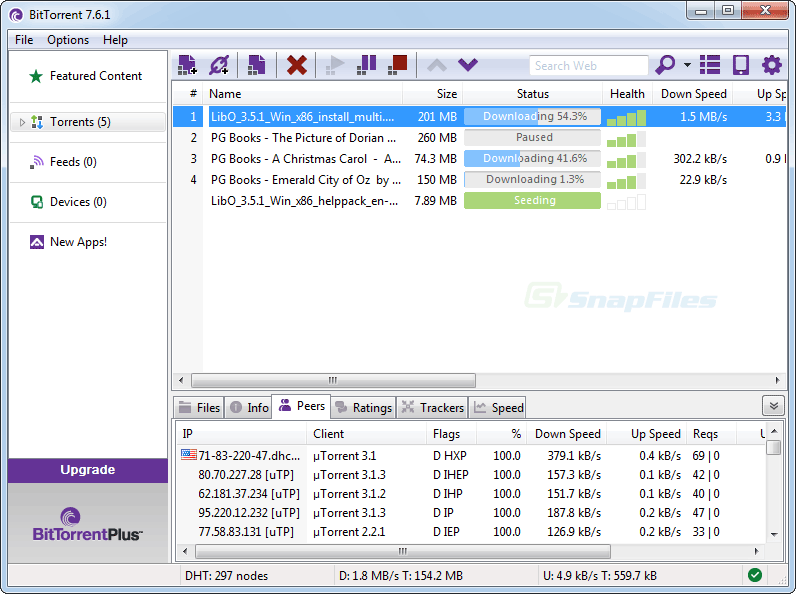 BitTorrent is another great torrent client for Windows which you can use right now. BitTorrent is probably the oldest torrent client that's loved by millions of users. The torrent client for Windows offers lots of useful features and its available for Android as well. However, just like uTorrent, BitTorrent also shows ads and spammy offers.
3. BitComet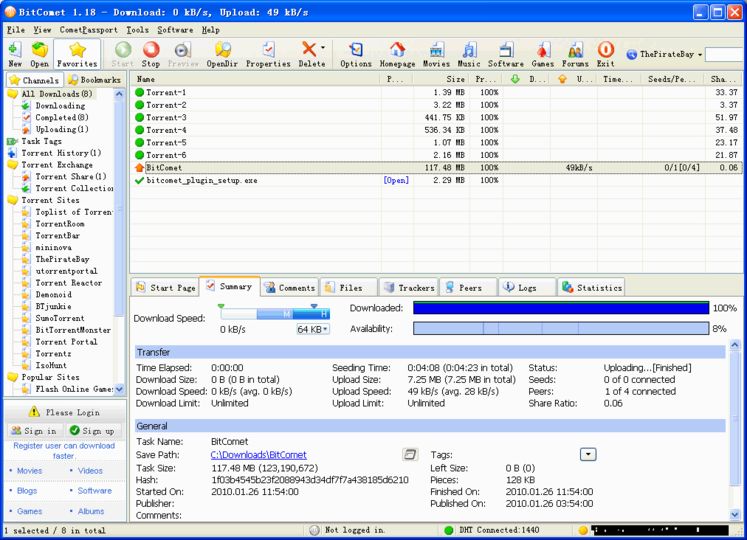 BitComet is another best Torrent client for Windows which every torrent users would love to use. The best thing about BitComet is its interface which looks great and clean. Actually, BitComet is both a download manager and a torrent downloader. That means, it can grab torrent magnet links and various other download links from web pages.
4. qBittorrent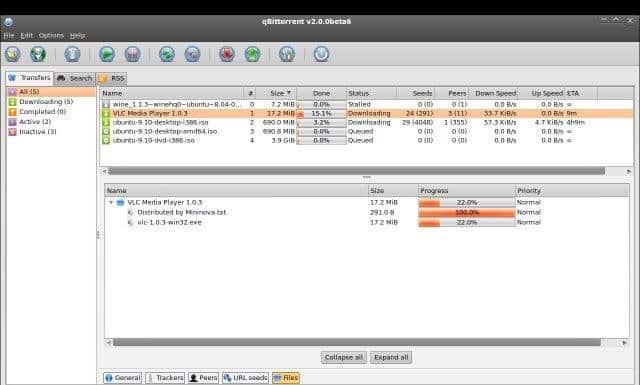 qBittorrent is probably the most lightweight torrent client that you can use right now. The Windows torrent client is well optimized to provide you with better downloading speed. The interface of qBittorrent looks clean, and it arranges every feature straightforwardly. Apart from that, qBittorrent also offers a torrent search engine, a media player.
5. Transmission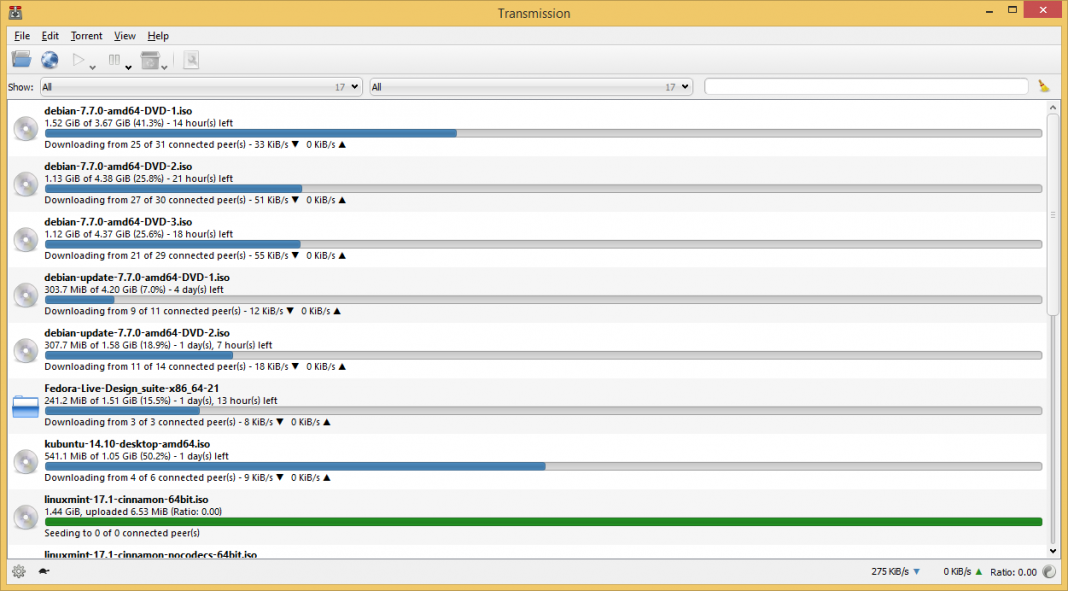 Well, Transmission is initially meant for Linux operating system. However, Windows users can also use this to download torrent files. Transmission is an open source Torrent client that's free from any charges and ads. Guess what? Transmission is also one of the fastest torrent downloaders around, and you can expect better download speed from the other ones listed in the article.
6. Tribler
Tribler is another best torrent client on the list which every Torrent users would love to use. The best thing about Tribler is that it arrives with a simple interface that doesn't look heavy on the eyes. Apart from that, Tribler doesn't have any unnecessary features, and it can provide you with better torrent downloading speed.
7. Deluge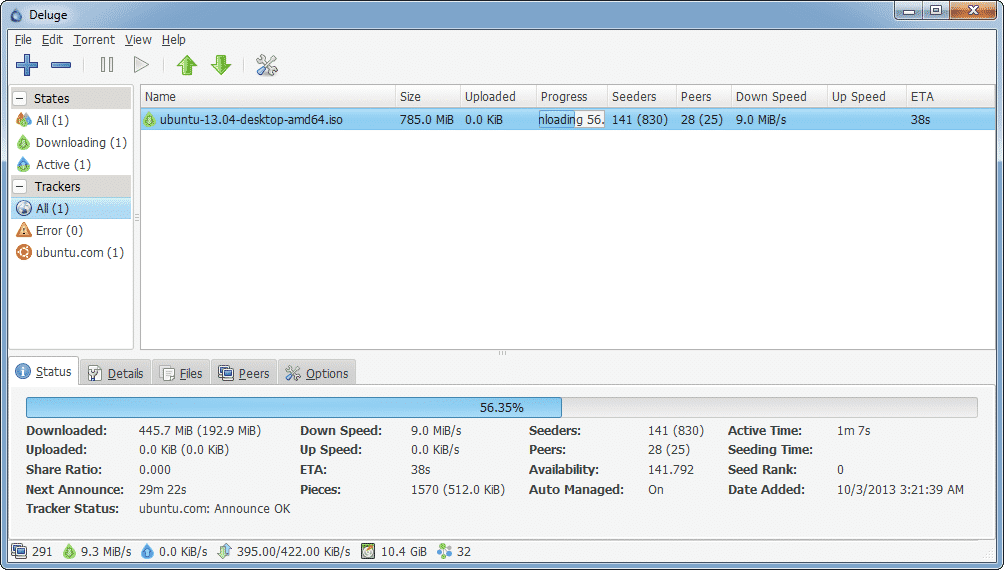 If you are looking for perfect uTorrent Alternatives that provide lots of unique features, then Deluge might be the best pick for you. The interface of Deluge is much similar to qBitTorrent, but it looks simple. Another best thing about Deluge is that it's completely free and it doesn't show any ads. Apart from that, the functionality of Deluge can be expanded through plugins.
8. Tixati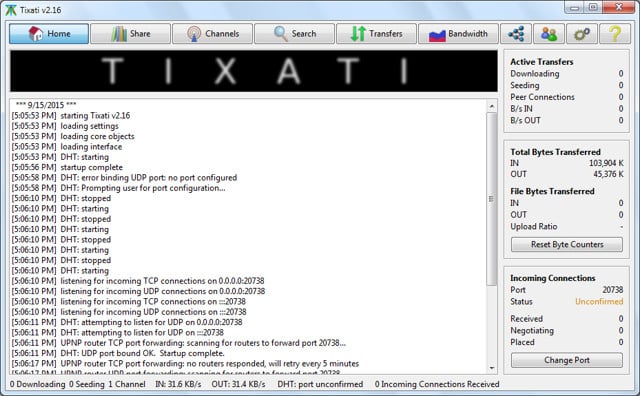 Tixati is the last uTorrent alternatives on the list which is known for its simplicity and speed. Guess what? Tixati is free from any type of ads and spam content. The interface of Tixati is pretty much similar to uTorrent and it offers every feature to fulfill your torrenting needs. The great thing about Tixati is its Channels which allow users to connect with peers.
9. Boxopus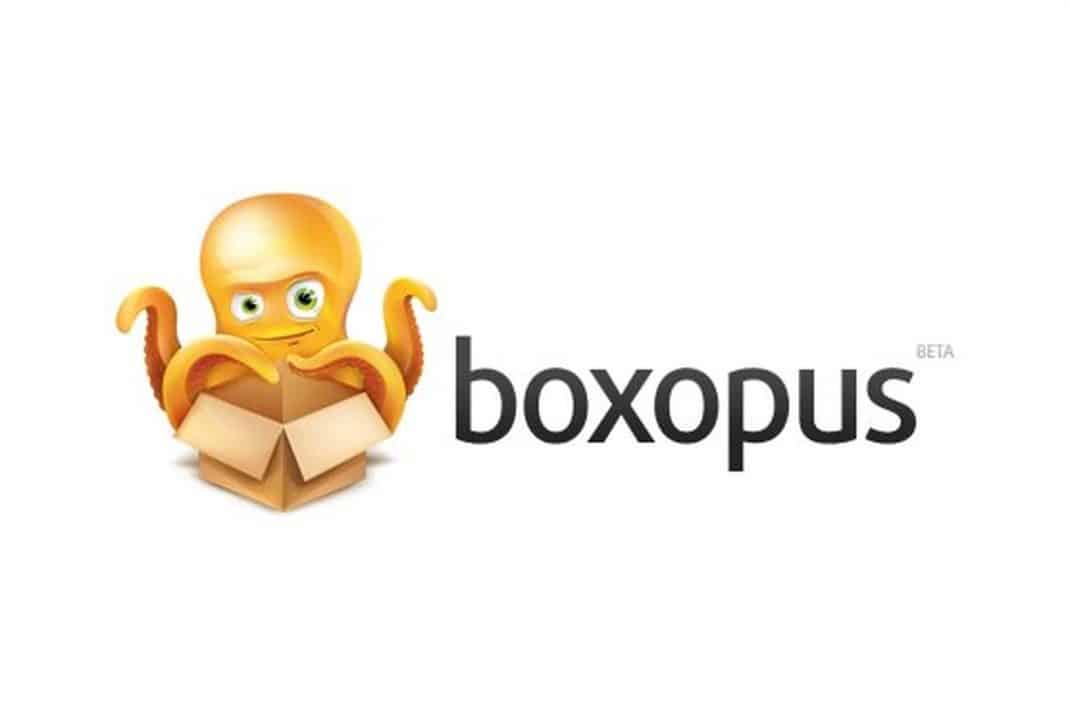 Boxopus is another best torrent client on the list which is available for almost all major platforms including Windows, Mac OS, Linux, Android, etc. The great thing about Boxopus is that it allows users to download torrent files directly on their dropbox account. However, sometimes Dropbox bans the account which is associated with Boxopus. Still, users can send torrent files to Boxopus servers where it can be downloaded easily.
10. Bitlord
If you are searching for an easy to use alternative for uTorrent, then Bitlord might be the best pick for you. Guess what? just like all other torrent clients, Bitlord also allows users to play the media files right from the torrent client. Apart from that, Bitlord has almost all the features that you expect from a torrent client like magnet support, bandwidth control, speed control, etc.
11. Halite
Well, if you are searching for an easy to use torrent client for your Windows 10 computer, then you need to give Halite a try. Guess what? Halite is one of the best and lightweight torrent client available for Windows operating system. The user-interface of Halite is pretty clean and it doesn't show ads. Apart from that, due to its light and ad-free nature, Halite provides better downloading speed compared to its competitors.
12. Frostwire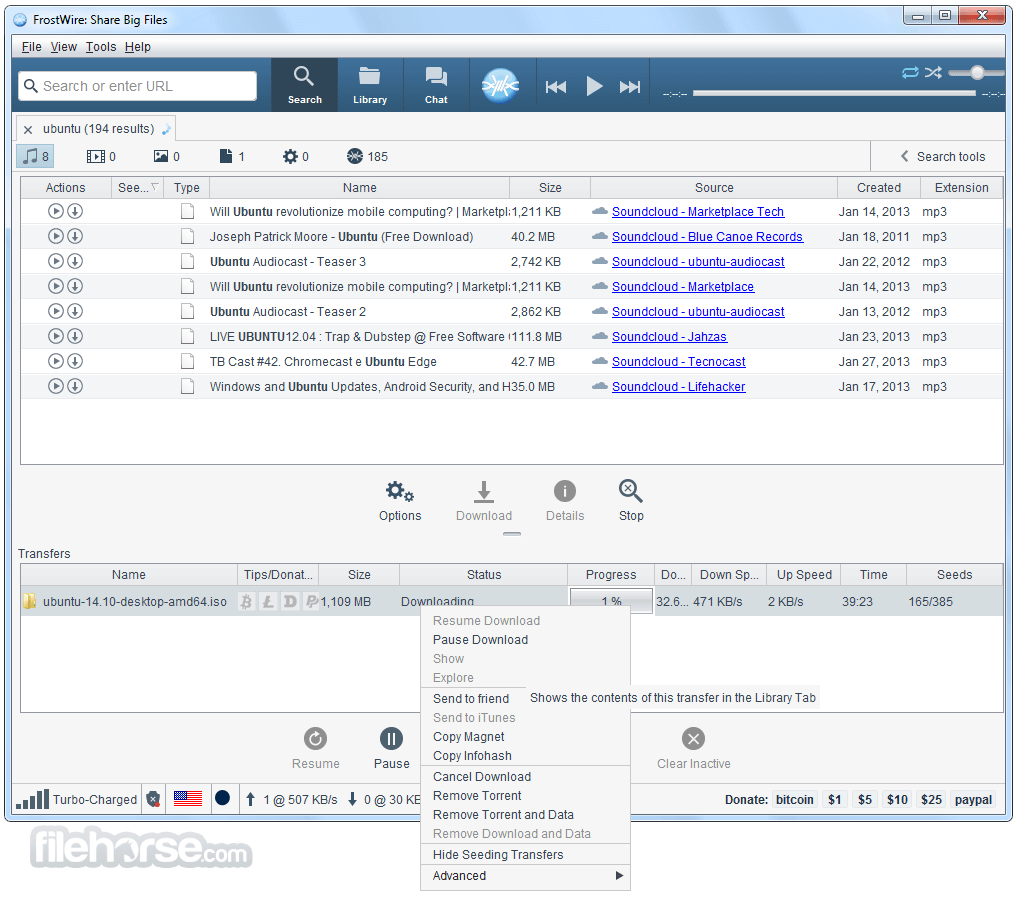 Frostwire is probably the best uTorrent alternatives for Windows that you can use right now. Just like Halite, Frostwire is also ad-free and it arrives with a clean interface. Just like all other torrent clients, Frostwire also offers users basic torrent management features like adjusting the upload & download speed, prioritizing downloads, etc.
13. Bitport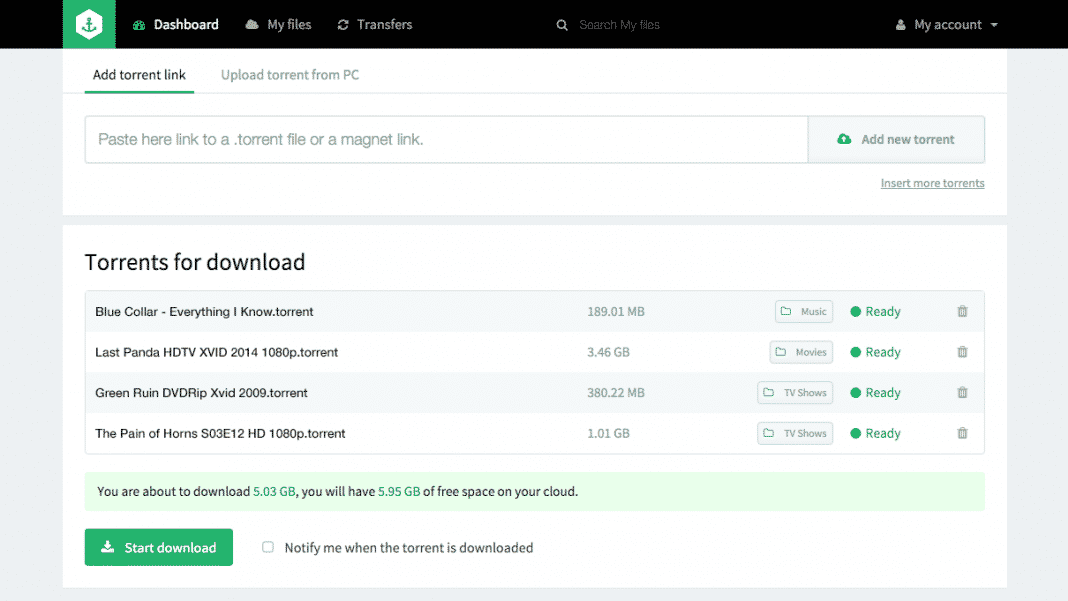 Bitport is a web-based torrent service which you can use right now. Since its a web-app, it doesn't need any installation. Bitport downloads the torrent on its servers and provides you a direct browser download link.
14. FileStream
FileStream is pretty much similar to the BitPort which has been listed above. It's a web-based torrent client that downloads the torrent content and hosts them on their server. Once done, it provides users a direct download link to the content which can be downloaded through any internet download manager.
15. Web Torrent
Web Torrent is a little bit different compared to all other torrent clients listed in the article. It's basically a media player software for Windows that only focuses on playing torrent content. With Web Torrent, you can view the video content while it's being downloaded. To play media files, Web Torrent also offers a built-in media player.
Which is the fastest uTorrent alternative?
Vuze and Transmission is right now the best torrent client available for Windows. They provide better speed compared to any other torrent client.
Do I need to use VPN while using a Torrent client?
Yes, you need to have an active VPN connection to search and download torrent files.
Are these tools free to use?
Yes, every torrent clients listed in the article were free to use. However, make sure to download the clients from the company's website.
So, these are the 15 best uTorrent alternatives that you can use right now. If you know any other torrent clients like these, then let us know in the comment box below.