When it comes to purchasing the new PC, you are loaded with tons of option from different manufacturers with different specifications; it will be tough to choose the CPU which is best and suitable for all your needs. Even when you are going to purchase from an offline store, the salesman will create confusion by giving unnecessary information about the particular CPU.
But what if you get the convenience to compare and purchase two or more PC at once? By comparing two or more CPU, you will quickly know about the different technical aspects, and then you can choose easily one among them.
Some shopping websites also provide you with the features to compare two or more PC, but not all the shopping website offers such great features. Here in this article, we are going to review the website Game-debate.com which allows you compare from hundreds of CPU models all across the globe.
How to Compare Any PC Hardware Online?
Step 1: First, you have to visit CPU to the CPU compassion page of Game-debate.com for that click here. 
Step 2: Now select the two different CPU models which you want to compare side by side, once you choose two model, the website will show you the in-depth compression of all technical aspect between them.
Must Read: How To Check Your iPhone Is Fake or Real?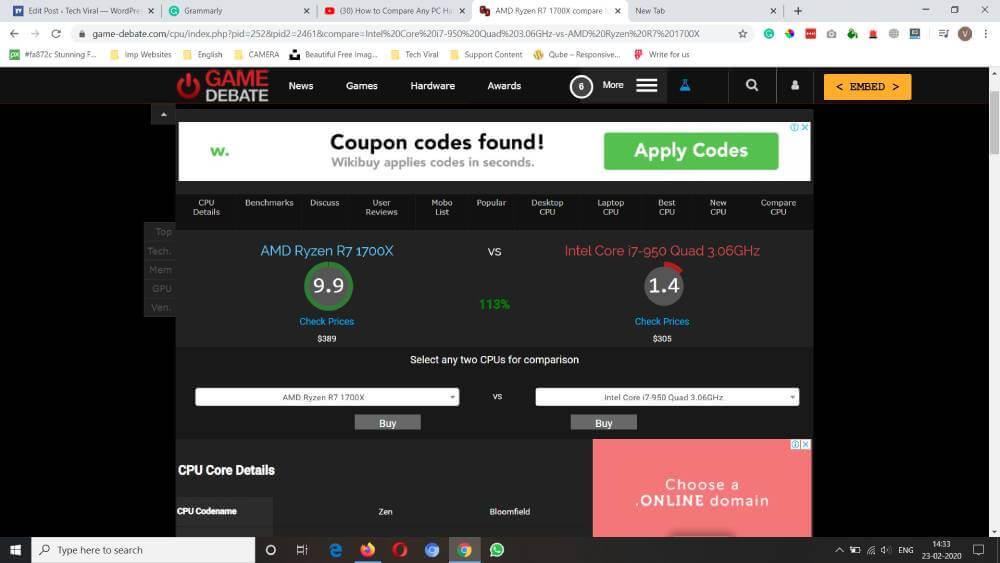 That's how you can compare two different CPU models side by side to know which one is best for you.  
We hope this article on how you can compare any PC hardware online for free is helpful for you. If the article is useful for you in any manner, then do share it on social media. Please stay connected with us for all the latest technology updates.