As of now, there are hundreds of instant messaging apps available for Android, but the one we use most is WhatsApp. Almost everyone uses WhatsApp, including our friends, family members, relatives, and neighbors.
Originally introduced as an instant messaging app, WhatsApp now allows users to make even voice & video calls. The platform also allows users to send photos, file attachments, documents, etc., in the chats.
We are talking about WhatsApp because recently, the company was spotted testing a new image editing tool for Android users. WhatsApp is working on a new blur tool for Android that would allow users to blur particular objects in the image before sending it to the chat.
If you are interested in testing the new feature, you need to download & install the beta version of WhatsApp. Apart from the blur tool, WhatsApp currently offers a few image editing features that you can use before sharing an image on a chat window.
Crop or Resize Images on WhatsApp
The image editing tool of WhatsApp includes crop & rotate features, adding text & stickers, and more. In this article, we will share a step-by-step guide on how to crop or resize images on WhatsApp before sending them. Let's check out.
1. First of all, open the WhatsApp app on your Android device.
2. Next, open the individual chat or group chat where you want to send an image.
3. Next, tap on the file attachment button and select the Gallery option.
4. Now, select the image you want to send from your phone's gallery.
5. If you want to crop the image, tap on the crop icon at the top of the screen.
6. Now, you need to adjust the handles to crop the image as per your requirement.
7. WhatsApp also allows you to rotate images with a single tap. For that, you need to pick the image and tap on the rotate icon, as shown below.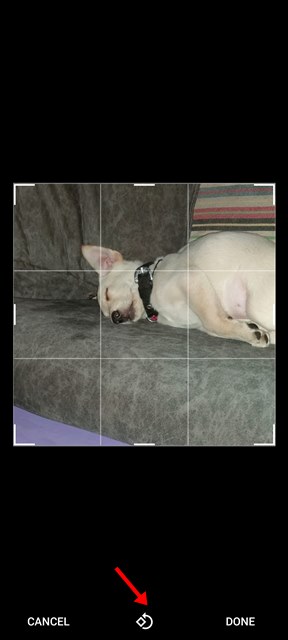 8. Once done, tap on the done button as shown below. Now you can send the image by tapping on the send icon.
That's it! You are done. This is how you can crop or resize images on WhatsApp for Android.
Other Ways to Crop Images on Android?
Well, if you want to have more control over image resizing or cropping on Android, you need to use third-party image cropper apps for Android.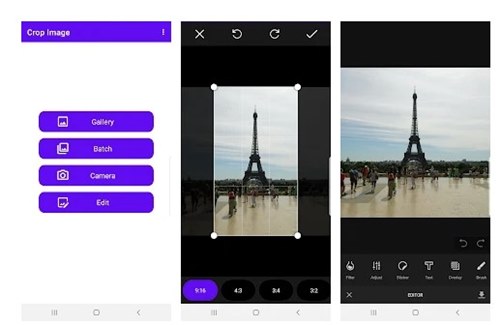 On Techviral, we have already shared a list of the best apps to reduce image size on Android. Go through the list and pick the app that best fits your need.
So, this guide is all about how to crop or resize images before sending them on WhatsApp. I hope this article helped you! Please share it with your friends also. If you have any doubts related to this, let us know in the comment box below.