If you have been using the Windows operating system for a while, you might know that the operating system offers you a dedicated music player app called Windows Media Player. The Windows Media Player can handle various media files, including videos, music, and pictures.
However, the problem with Windows Media Player is that it doesn't support every file type. So, it's always best to stick with third-party options that offer you more control regarding music.
For example, with a third-party music player app, you can control the music tracks, create playlists, edit the tags, set the equalizer, and more.
Hence, in this article, we will discuss one of the popular music player apps for Windows 10, known as 'AIMP'. So, let's check out everything about AIMP Player for PC.
What is AIMP Player?
AIMP is a full-fledged music player app for PC that allows you to manage and play music files locally stored on your computer. Besides playing the MP3 files, AIMP also acts as an audio organizer, making it easy to change MP3 tags and create playlists.
Another plus point of AIMP is its user interface. AIMP doesn't look like a typical Windows Program. Instead, it resembles a blend of MAC, Windows, and Linux apps. The latest version of AIMP allows you to customize the music player's look by applying skin packs.
You get every music playback and management feature with AIMP. You get everything from an excellent music visualizer to an equalizer with AIMP.
Features of AIMP
Now that you know AIMP, you might be interested to know its features. Below, we have listed some of the best parts of AIMP for PC. Let's check out the elements.
Free
Well, the first and foremost feature of AIMP is its free nature. The music player app for Windows is completely free to download and use. Not only that, but even the skins available for AIMP are entirely free to download & use.
Flexible UI
The user interface of AIMP is pretty flexible. It will provide you a different user interface for every size. You can adjust the size of the media player's Window manually. It's also one of the first music player apps to introduce the Flexible UI feature.
Audio File Support
Guess what? AIMP for Windows supports almost all major music file formats. It can easily play mp3, mum, for, ogg, RMI, mid, flac, dts, ac3, aac, and other file types. AIMP is especially known for its immense multi-format playback support.
Internet Radio
With AIMP, you can even listen to internet radio stations in OGG, WAV, MP3, AAC, and AAC+ formats. You can also capture streams to APE, FLAC, OGG, WAV, WV, WMA, and MP3 format.
18-Band Equalizer
Since AIMP is a full-fledged music player app for PC, it also offers you an 18-Band Equalizer and many built-in sound effects. If you don't want to set the equalizer, you can apply sound effects like Chorus, Pitch, Tempo, Echo, Speed, Bass, Enhancer, etc., to enhance the good quality.
Music Library
AIMP is also a full-fledged music management option. It offers a music organizer that allows you to organize music, set marks for listened tracks, and more. It also keeps your playback statistics to help you decide what to listen to next.
So, these are some of the best features of AIMP for Windows. You can explore more features while using the music player app on your PC.
Download AIMP Latest Version for Windows
Now that you know AIMP, you might be interested in downloading the tool on your PC. Please note that AIMP is a free music player app, so you don't need to purchase anything to use the program.
However, if you want to install AIMP on multiple systems, using the AIMP offline installer is best. This is because offline installation files can be used numerous times, and they don't need an active internet connection during the installation.
So, if you are interested in giving AIMP a try, then it's time to get the download files. Below, we have shared the latest download links of the AIMP offline installer for PC.
How to Install AIMP on PC?
It's pretty easy to install AIMP on a PC. Just follow some of the simple steps given below. Here's how to install AIMP on a computer/laptop.
1. First, download the AIMP installer file from the download section.
2. Now run the installer file. Next, select the language to install the program.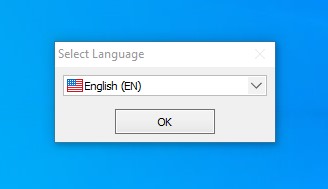 3. On the setup wizard, click the 'Next' button.
4. On the next page, agree to the terms and conditions and click the 'Next' button.
5. On the next page, select the 'Normal Version' and click the 'Next' button.
6. Now, wait until the program gets installed on your system.
7. Open the app and enjoy the music player app on your PC once installed.
So, this guide is all about downloading AIMP for PC's latest version. I hope this article helped you! Please share it with your friends also. If you have any doubts, let us know in the comment box below.