It doesn't matter how powerful your security program is; viruses and malware can still enter your system. No internet-connected device is secure in this digital world. Malware, adware, spyware, and viruses are one of the most common threats that PC users often deal with.
Although the latest version of Windows ships with a built-in antivirus tool known as Windows defender, it comes nowhere close to the premium security programs. Premium security suites like Avast, Kaspersky, etc., offer you real-time and web protection features.
However, what if your PC is already infected and you cannot access your files. In worst scenarios, users can even find themselves stuck in the boot screen. In such situations, it's best to use an Antivirus Rescue Disk.
In this article, we will discuss one of the best Antivirus Rescue Disk programs known as Comodo Rescue Disk. Let's check out.
What is Antivirus Rescue Disk?
An Antivirus Rescue disk is basically an emergency disk that can boot from an external device like a USB drive or CD/DVD.
The antivirus Rescue disk is mainly used to clean virus/malware from an already infected system. It's not a traditional antivirus program that runs from an active operating system, Antivirus rescue disk comes with its own interface and performs a scan.
Antivirus Rescue Disk for PC is meant to run a virus/malware scan in a pre-boot environment, just before the malware runs on your system and prevents you from using your computer.
As of now, there are hundreds of Antivirus Rescue Disk available for PC. Most of them were free to download and use. In this article, we will talk about the Comodo Free Rescue Disk Software.
What is Comodo Free Rescue Disk?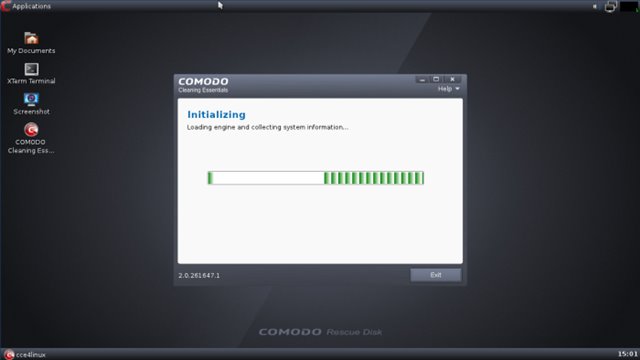 Comodo Rescue Disk is an Antivirus rescue disk program that allows users to run virus scans in a pre-boot environment. The Rescue disk has a powerful virus, spyware, and rootkit cleaner, working in GUI and text mode.
If you are unable to access your PC due to malware, you can boot from Comodo Rescue Disk and scan your entire system for viruses before Windows loads. The on-demand malware scanner of Comodo Rescue Disk unearths rootkits and other deeply hidden threats.
Once you boot with the Comodo Rescue Disk, you also get the option to update the virus database. After scanning your PC, it provides you with a comprehensive event log that shows a detailed overview of malware activity.
Since Comodo Rescue Disk is a rescue disk program meant to run before Windows loads, it requires no installation. That means you can perform a full scan directly via your USB or CD/DVD.
Download Comodo Rescue Disk Latest Version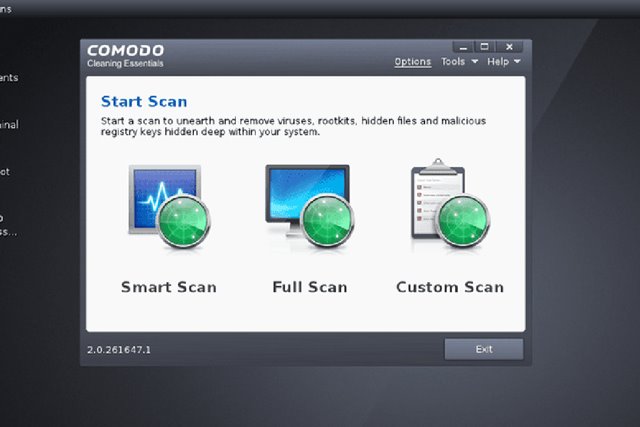 Now that you are fully aware of Comodo Rescue Disk, you might want to download & install the program on your PC. Please note that Comodo Rescue Disk is not a traditional program; it's available as an ISO file. You need to burn the ISO file on a USB flash drive or CD/DVD.
Also, note that Comodo Rescue Disk is available for free. You don't even need to create an account or subscribe to any package to use the program. Hence, you can download it directly from the official Comodo antivirus website.
However, if you want to use Comodo Rescue Disk in the future, it's best to download and save the Comodo Rescue Disk on a portable drive. Below we have shared the latest version of the Comodo Rescue Disk ISO file. The file shared below is free from virus/malware.
How to Install Comodo Rescue Disk?
Well, installing & using Comodo Rescue Disk could be a complicated process. First, you need to download the Comodo Rescue Disk ISO file shared above.
Once downloaded, you need to flash the ISO file on a CD, DVD, or USB Device. You can even flash the ISO file on your external HDD/SSD. Once flashed, access the Boot screen and boot with the Comodo Rescue Disk.
The Comodo Rescue Disk will launch. You can now access your files or run a full antivirus scan. You can also use other options like accessing the web browser, running TeamViewer, and more.
Comodo Rescue Disk is a useful tool that helps you remove hidden malware/viruses from your system. You can also use other rescue disk programs like Trend Micro Rescue Disk and Kaspersky Rescue Disk. I hope this article helped you! Please share it with your friends also.