If you play PUBG Mobile on a PC, you might know the importance of an Android emulator. Android emulators allow you to run Android apps and games on a PC.
Currently, hundreds of Android emulators are available for Windows 10. However, out of all those, only quite a few stand out from the crowd.
We have shared several articles on the best Android emulators, like BlueStacks & Nox Player. Today, we will discuss another best Android emulators for PC, called LDPlayer.
What is LDPlayer?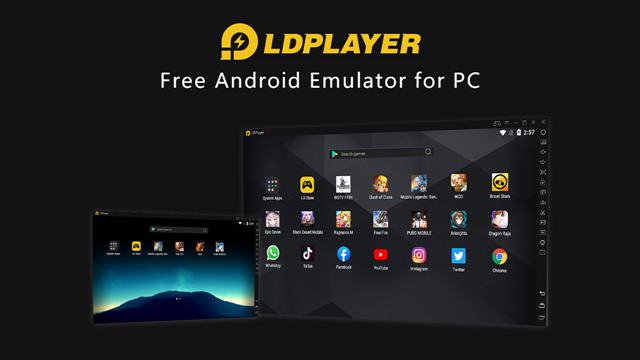 Like BlueStacks and Nox Player, LDPlayer is also an Android emulator for PC. It's available for Windows 10, and it's targeted at gaming.
Compared to BlueStacks, LDPlayer offers you more gamer-oriented features. So, the features were compelling and can improve your gaming experience to a certain level.
Another good thing about LDPlayer is that it provides direct access to the Google Play Store. You can install apps and games directly from the Google Play Store.
Features of LDPlayer
Now that you know LDPlayer, you might want to know its features. Below, we have highlighted some of the great features of the popular Android Emulator – LDPlayer. So, let's check out.
Higher Compatibility
LDPlayer 4 supports higher compatibility in running some mobile games requiring Android 7. Also, the improved engine of LDPlayer lets you play games faster than ever before.
Gamer Oriented Features
Compared to other emulators, LDPlayer offers more gaming-oriented features. With LDPlayer, you get custom controls, multi-instance, macros/scripts support, and more.
High FPS/Graphics
If your PC has a graphics card, you can enable the High FPS feature of LDplayer to increase the in-game frame rates. The feature is accessible via the Settings page of the Android emulator.
Google Play Store Support
LDPlayer also gives you access to the Google Play Store. With Google Play Store support, you can directly install apps and games on LDPlayer. Also, you get the option to sideload apps into the emulators.
Free
Well, LDPlayer is a completely free Android emulator for PC available on the web. You don't even have to create an account to download the emulator. It's 100% free without any in-app purchases.
So, these are some of the best features of LDPlayer for Windows 10. You need to start using the emulator to explore more features.
Download LDPlayer Offline Installer for PC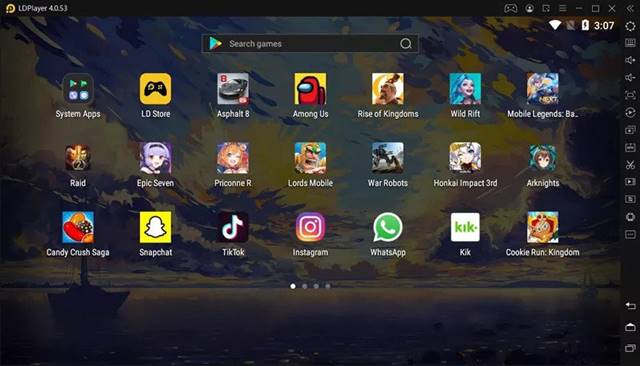 Now that you know LDPlayer, you might want to download the tool on your PC. Please note that LDPlayer is a free Android emulator. That means you can download it from the official website. You won't be charged for anything.
However, if you want to install LDPlayer on any other system, use the LDPlayer Offline Installer. LDPlayer offline installer doesn't need an internet connection.
Below, we have shared the download links of the LDPlayer Offline Installer for Windows. Let's download LDPlayer offline installer in 2021.
How to Install LDPlayer on Windows 10?
Installing LDPlayer on Windows 10 is pretty easy. You need to download the file on your computer and run it. If you want to install LDPlayer on any other system, move the LDPlayer offline installer to a USB Drive.
Then insert the USB on the computer where you want to install LDPlayer. Once launched, follow the on-screen instruction to complete the installation.
If you are using the online installer of LDPlayer, follow the simple steps below.
1. First of all, run the LDPlayer online installer file.
2. On the main screen, click the Setup path and select the folder where you want to install the emulator.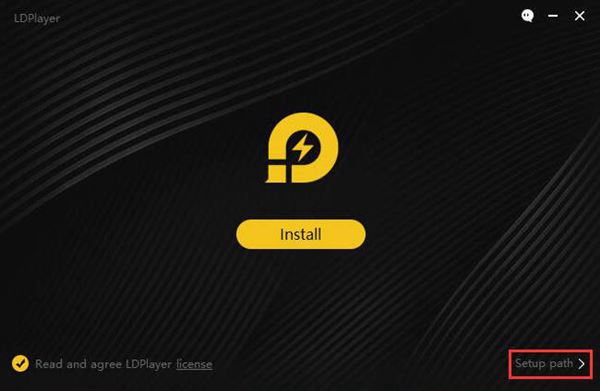 3. Once done, click on the Install button.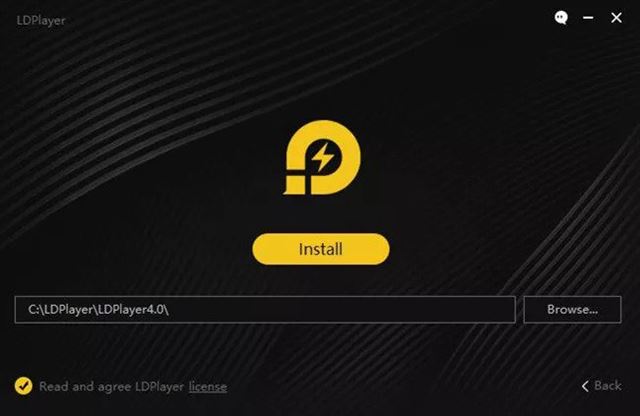 4. Now, wait until the online installer downloads the files from the internet.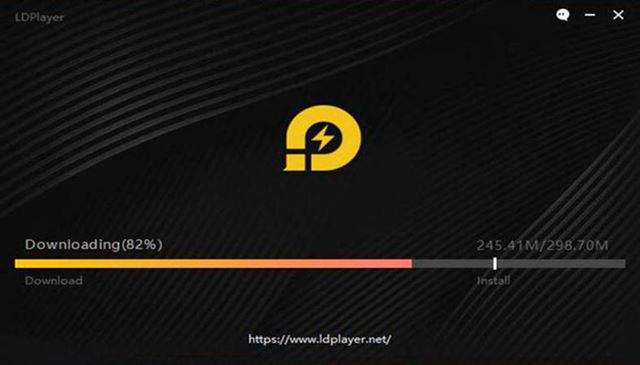 Once downloaded, you will be able to use LDPlayer on your PC. That's it! You are done. This is how you can install LDPlayer on your system.
For a complete list of Android emulators, check out this guide – How to Run Android Apps On Windows 10 (Best Android Emulators)
Frequently Asked Questions
Which is Better LDPlayer or BlueStacks?
Well, both are Android emulators for PC that can emulate the mobile apps on your computer. Both LDPlayer and BlueStacks offer similar features, but LDPlayer is more optimized for performance.
Will LDPlayer run on 2GB RAM?
The minimum requirement for LDPlayer for PC is at least 2GB of RAM. However, for proper performance, 8GB is recommended. If your PC has 8GB of RAM, it can handless high-end games easily.
Is LDPlayer Safe for PC?
Yes, LDPlayer is 100% safe to use, and the installation files we have shared is free from malware or virus. For more information, check our guide – Is LDPlayer Safe & Secure.
How much Storage LDPlayer needs for installation?
LDPlayer needs around 4 or 5GB of storage space for installation. However, more hard disk space is required for the smooth performance of high-end games. Also, you will need free storage space for installing games.
Is LDPlayer faster than Nox?
Both emulators are fast; the speed depends on what type of Android app or games you plan to run. The performance of the emulator also depends on your PC's hardware. In personal usage, we found both LDPlayer and Nox faster than BlueStacks.
So, this guide is all about downloading LDPlayer for Windows. I hope this article helped you! Please share it with your friends also. If you have any doubts, let us know in the comment box below.