If we search for instant messaging apps on the Google Play Store, we will find tons of apps over there. However, if we have to pick any one of them, we will pick WhatsApp without any second thought. WhatsApp is one of the best and top-rated instant messaging app that's available for both Android and iOS devices.
A few days ago, we shared a news in which we have discussed WhatsApp getting Fingerprint lock option. The feature is not new for iPhone users as WhatsApp introduced the fingerprint lock feature for iOS earlier this year. A few days ago, WABetaInfo had reported that WhatsApp is testing the 'Fingerprint Lock' feature on Android.
The all-new 'Fingerprint Lock' feature is working in WhatsApp beta and is supposed to come to the stable build of WhatsApp in coming months. The new feature only works on devices running on Android Marshmallow and above. The feature is disabled by default, and users need to enable it by going through the Privacy settings.
How To Enable Fingerprint Unlock Feature in WhatsApp For Android
So, in this article, we are going to share a working method to enable Fingerprint Lock on WhatsApp for Android. The new Fingerprint Lock feature would allow Android users to unlock the app using their Fingerprint. It's a much-needed security feature which every user should use. So, let's check out how to enable Fingerprint lock on WhatsApp for Android.
Step 1. If you are using the beta version of WhatsApp, head to the Google Play Store, and update the app.
Step 2. Once done, open WhatsApp app from the App drawer.
Step 3. Now tap on the three-dot menu located at the top right corner and select 'Settings'.
Step 4. On the Settings page, tap on 'Accounts'
Step 5. In the next page, tap on 'Privacy'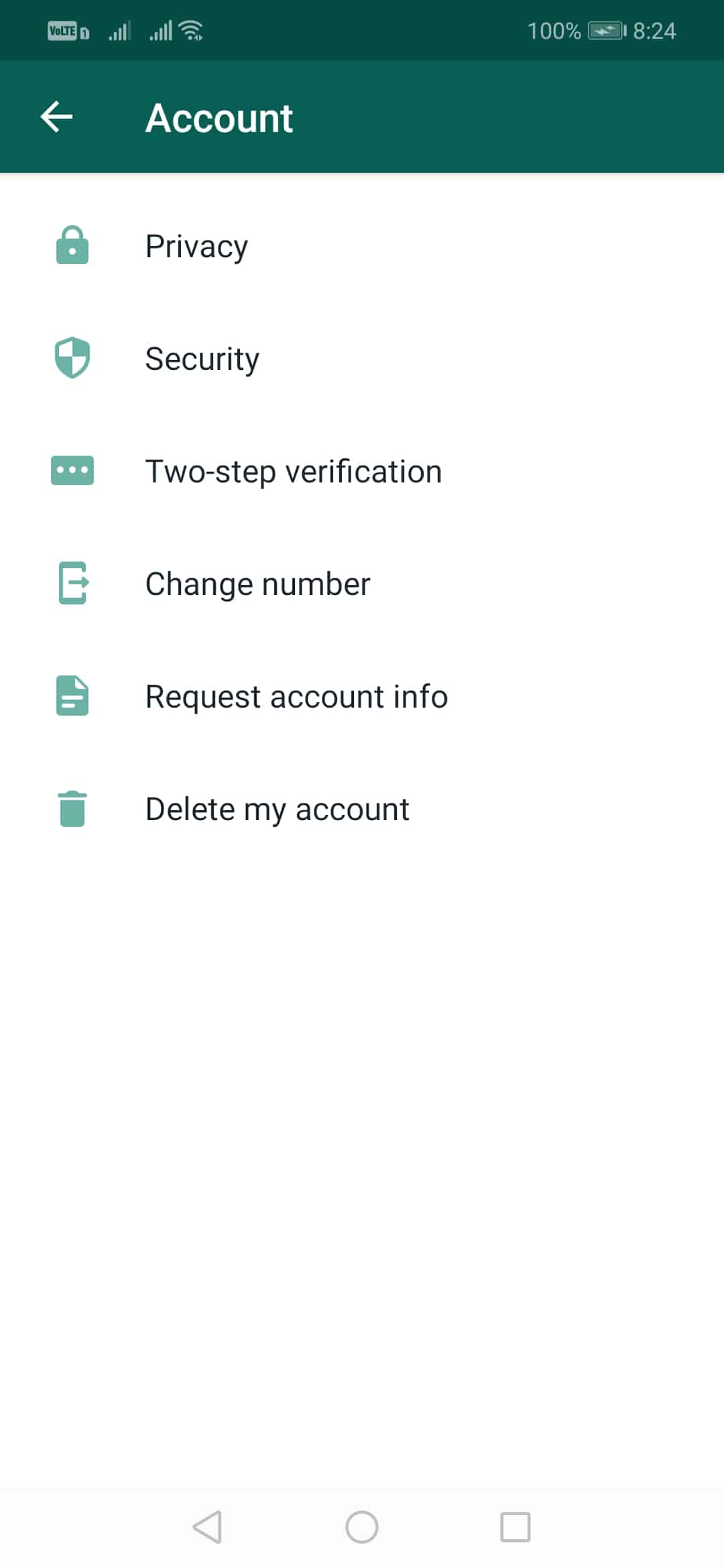 Step 6. Now scroll down and tap on 'Fingerprint Lock' option. Enable the option 'Unlock with Fingerprint' and set the time interval.
That's it, you are done! This is how you can enable the all-new Fingerprint lock feature on WhatsApp for Android. If you have any other doubt, let us know in the comment box below.