Those days are gone when people used to buy paperbacks or hardcover books for reading. These days, people choose to read text-based content on electronic devices like smartphones, tablets, laptops, desktops, etc.
The ebooks you download from the internet would be either in ePub or PDF Format. Although PDF file formats were easy to open and view, things are different for EPUB file extension. You need a dedicated ePub reader to open the .epub file extension.
.epub file extension is a popular file format, and it's mainly used for storing eBooks and other types of content. The good thing about ePub file format is that it can store words, images, fonts, stylesheets, metadata details, and a table of contents.
This format is good to read, but it's not suitable for printing. So, if you want to print the .epub file format, you first need to convert it into a PDF. As of now, there are many PDF Converters available on the web that can convert ePub to a PDF file format.
Also read: How to Edit a PDF File
List of 5 Best EPUB to PDF Converter Software for Windows
Hence, in this article, we will list down some of the best ePub to PDF Converter software for Windows. You can easily convert your ePub files into a PDF with these free tools. Let's check out.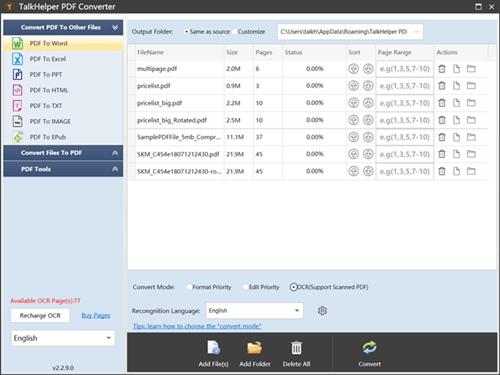 Well, Talkhelper is a full-fledged PDF Converter available for Windows operating system. With Talkhelper, you can convert PDF to other formats such as Word, Excel, PowerPoint, Image, etc.
It also supports EPUB File format and allows you to convert your .epub file extensions into a PDF in just a few clicks.
Other than that, Talkhelper can also split, merge, Extract Pages from PDF files.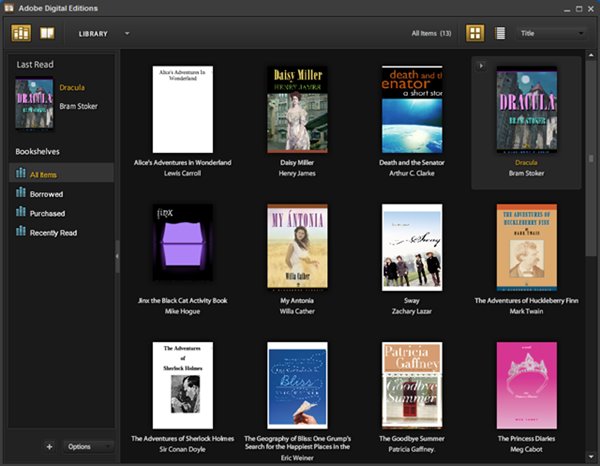 Well, Adobe Digital Editions is not a PDF converter, but it's a free eReader that allows you to experience your books in the most optimum format across PC, Mac, mobile devices, and tablets.
With Adobe Digital Editions, you can download or purchase ePub ebooks and convert them into PDFs for universal viewing and printing. However, you can't sideload ePub files on the program.
Calibre serves as a one-stop solution for all your Ebook needs. It is a full-fledged ebook manager app that you can have on your PC. The good thing is that Calibre is completely free and open source.
It offers you many document conversion options. For example, you can convert an ebook to PDF or PDF to a .epub. It also has a portable version that requires no installation.
If you are searching for a lightweight tool to convert eBooks from Kindle, Adobe, Kobo, Nook, and other sites, then look no other than PDFMate eBook Converter.
It's a professional tool to convert eBooks from various sites. With PDFMate eBook Converter, you can easily convert .epub files into PDF Formats.
It also supports 24 different input formats such as PRC, HTMLZ, DOCX, and more. Other than that, there's a Batch Conversion feature that allows you to convert the entire eBook collection in a single click.
Many online PDF editors are available on the web that can convert ePub files into a PDF format. You need to upload your Epub file and set PDF as an output format on such websites.
The file you will upload will be converted into a PDF document in no time. We have shared a list of the best free online PDF editors. You can check out those websites to convert your ePub file extensions into PDF.
Converting ePub files into PDF is pretty easy; you just need to use the right tools. I hope this article helped you! Please share it with your friends also. If you have any doubts related to this, let us know in the comment box below.