Let's admit; that we store plenty of important files and folders on our Android smartphones. Since Android is right now the most popular mobile operating system, it's also a prime target of hackers. Hackers are trying their best to crack into the platform. This is why security researchers recommend security apps.
When we hear about security apps, we always think about Antivirus tools. Antivirus apps on Android are a much-needed thing, but they can't provide you with complete protection. What about the files and folders that you have stored on your device? Have you taken any steps to protect them? Usually, we don't care about important files and folders, but they are the first thing hackers target.
List of Best Free Folder Lock Apps For Android
This article will share some of the best file and folder lockers for Android devices. These file lockers will allow you to password-protect any essential files or folders. So, let's explore the list of best files and folder lockers for Android.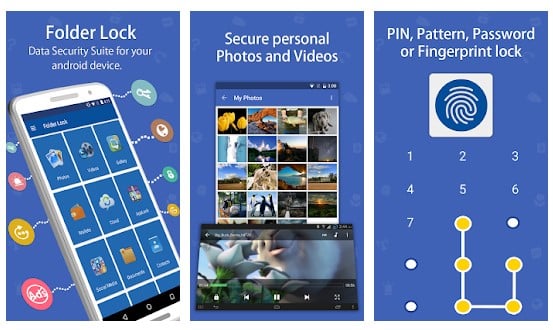 Folder Lock is one of the top-rated Android security apps available on the Google Play Store. It is an app that password-protects your files, photos, videos, documents, contacts, and every other file type.
With the premium version of Folder Lock, you also get the cloud backup feature to secure your important files and folders. Apart from that, Folder Lock also got a WiFi file transfer tool that lets you transfer files and folders between Android devices.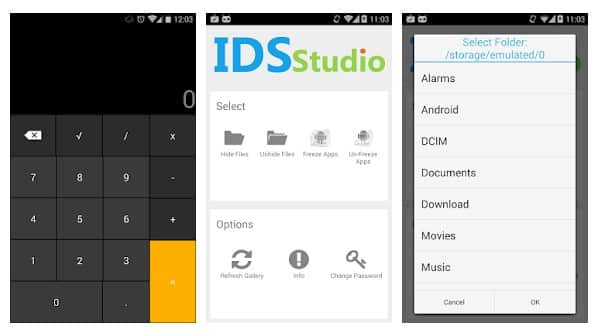 It is one of the best security tools you would love to use. It's a full-fledged calculator app that has a little twist. Smart Hide Calculator offers a vault that can be opened when you enter the password.
In this way, everyone will think of the Smart Hide Calculator is a simple calculator app. The app doesn't need a rooted Android device to work, and it works fine on Android version 4.2 and above.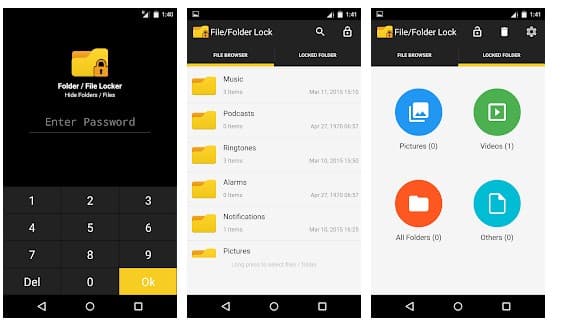 FileSafe is not precisely a folder lock app; instead, it's a full-fledged file manager app with file/folder hiding capabilities. Since it's a full-fledged file manager app, FileSafe replaces your phone's native file manager app and lets you lock your important files with a password or PIN code.
Apart from file management and file locking features, FileSafe also has a built-in photo viewer and media player.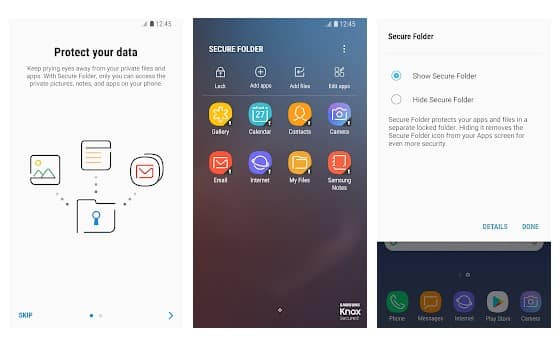 This is a folder lock app from Samsung meant to protect your important files and folders. Secure folder leverages the defense-grade Samsung Knox security platform to protect your essential files from prying eyes.
The app's only downside is that it is meant to work only on Samsung smartphones. So, if you don't have a Samsung phone, it's best to skip this app.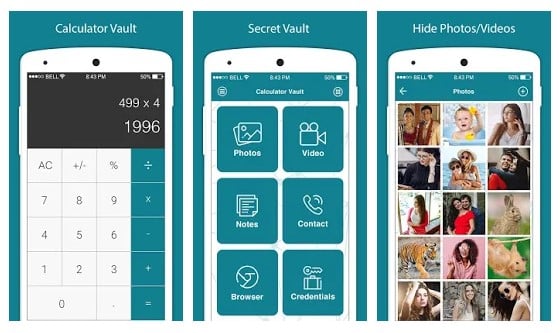 Calculator Vault is pretty much similar to the Smart Hide Calculator that had been listed above. On the surface, it's a full-fledged calculator app, but from the inside, it's a password-protected vault.
To access the vault, you need to enter the passcode on the calculator interface. You can store almost every file type on the password-protected vault. You can even hide applications and documents with Calculator Vault.
The app is relatively new, at least compared to all others listed in the article. Safe Folder Vault is a vault app for Android. It offers a password-protected vault that can be used to store important files and folders. The app can also be used to password protect apps.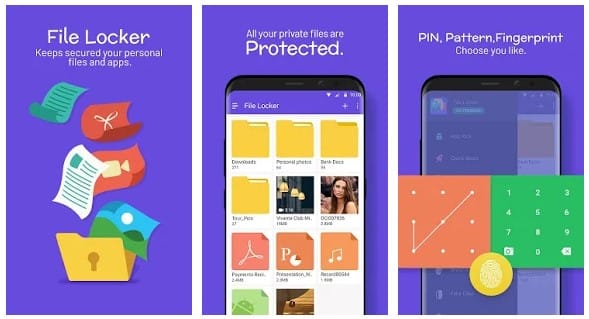 If you are searching for the easiest way to create a secure location on your device to store and protect your most important files and folders, then a File locker might be the best pick for you.
With File locker, you can password-protect your files, including photos, videos, documents, contacts, notes, and audio recordings.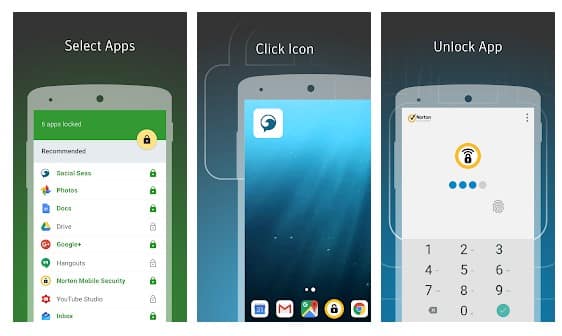 Like every other app, Norton App Lock allows users to add PIN, Password, or pattern lock screen security to protect and lock apps.
Apart from just locking the apps, Norton App Lock can also be used to password-protect folders. Therefore, Norton App Lock is another best free folder lock app that you can use on your Android smartphone.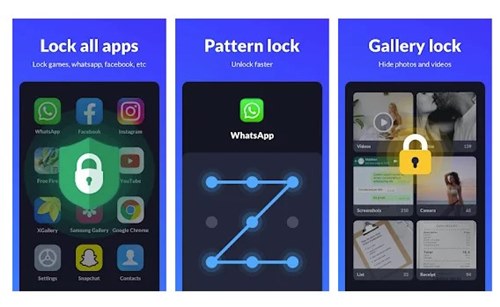 App Lock is a privacy protection app for Android. The app protects your privacy with patterns, fingerprints, password lock, and more.
You can't lock folders with App Lock, but you can hide your photos and videos, lock all apps, and more. It also offers you a private browser that lets you browse incognito without leaving any traces.
If you are looking for an Android app to lock your files and folders, look no other than Filecrypt. It's basically a vault-app that lets you lock apps, photos, files & folders behind a PIN and Fingerprint.
Filecrypt also offers you a few features to prevent detection, such as Fake crash, Clock passwords, fake login, intruder selfies, and more.
So, these are the best Android apps to lock your files and folders. These apps will help you password-protect any files and folders stored on your device. If you know of any other apps like these, let us know in the comment box below. I hope this article helped you! Please share it with your friends also.