The primary Google Pixel Tablet leaks are coming up that suggest USI certification, which means the Pixel device would come with the support of a stylus.
We have recently discussed the details of the upcoming Pixel 7 series display, which doesn't come with any new upgrades. By the way, its leaks suggested the same display as the Pixel 6.
Pixel Tablet Got USI Certification, What to Notice?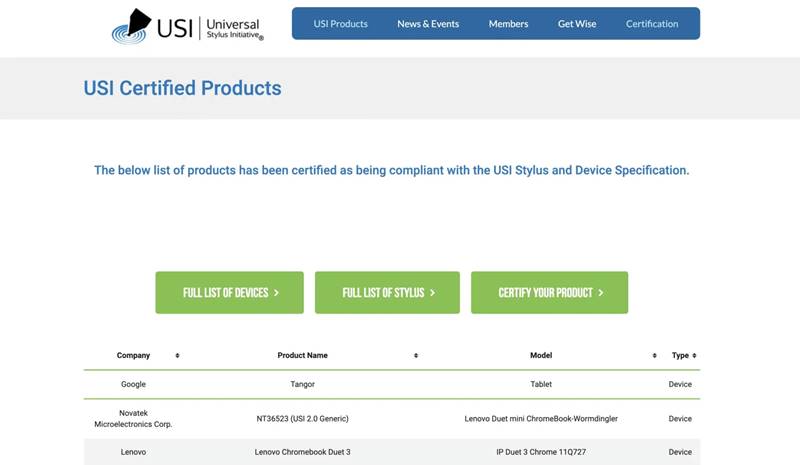 Google unveiled its Pixel brand Tablet at Google I/O 2022 event, while the launch is set for the following year. The company has already mentioned that Android will power this device.
Google also has Pixel Slate, similar to Tab, but it runs on ChromeOS. For this reason, a lot of people do not prefer it, but the upcoming Tab seems to be more focused on its functions.
According to Nugiz's report, Google Tablet's USI certification is spotted on the official website of the Universal Stylus Initiative, which showed some details about this device.
Where its product name is codenamed as "Tangor," and on Model details, it is stated as 'Tablet'. And as  9to5Google notices, this device will be the first Android product running with a USI pen.
While its design showed it as pretty usual in look, no new edge or curved display, it will support Stylus. There is no information about its specs like charging and branding, but it will help more creators.
If you don't know so, Google has been a member of USI since 2018, and it has already added support for USI in some Chrome OS.
There is one year left for its launch, so soon, maybe we will get more information about this Tablet, but Google's Tensor chip will power this Pixel tablet, and as you can see in teaser images, it contains front and rear cameras.
Separately, there is also a rumor that a Pixel Foldable device will launch with it.