If you're reading tech news regularly, you may know that WhatsApp recently rolled out a new feature called 'Message Yourself'. WhatsApp actually announced the feature a few months ago, but it's slowly rolling out to the users.
As of today, the 'Message Yourself' feature is available to all users. However, the problem is that many WhatsApp users still don't know how to use the new feature.
Therefore, in this guide, we will share some easy steps to let you activate and use the new message yourself feature of WhatsApp. But before that, let's know why this feature is useful and why you should use this.
WhatsApp's Message Yourself Feature
Today, WhatsApp is used by millions of users. It's also used by businesses. The one thing that users have always wanted on WhatsApp is the ability to save messages.
Facebook's Messenger has a feature that lets you send messages to yourself. This feature is very helpful since it allows users to save important documents, photos, videos, texts, etc., without any third-party app.
The same feature is now available on WhatsApp and is now available to every user. Whenever you feel like saving an important file, document, etc., you need to message those files to yourself on WhatsApp.
How to Message Yourself on WhatsApp
Now that you know about the new 'Message Yourself' feature of WhatsApp, you may want to use it to save notes, web links, documents, voice notes, images, videos, etc., that matter to you.
It's pretty easy to message yourself on WhatsApp; you must ensure that your phone has the latest app version. After updating the WhatsApp app, follow some of the simple steps we have shared below.
1. First, open the Google Play Store and update the WhatsApp app for Android. The feature has been rolled out slowly; hence it might not be available on the version of WhatsApp you are using.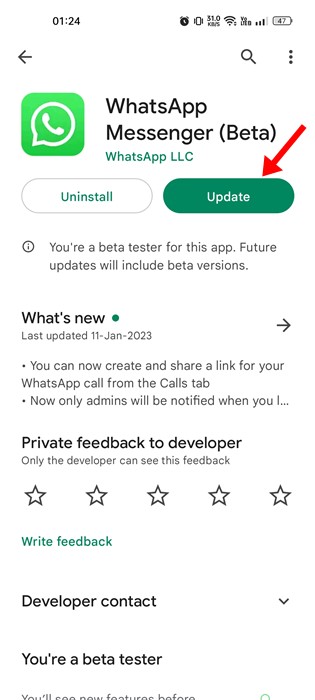 2. After updating the app, open it. Next, tap on the 'New Chat' icon at the bottom right corner.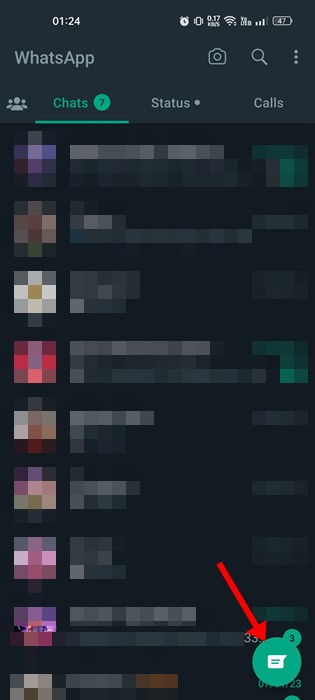 3. Next, on the Select contact screen, select 'Message Yourself'. The option will be listed under the 'Contacts on WhatsApp' section.
4. This will open the chat panel. The chat head will show your name and a 'Message yourself' tagline.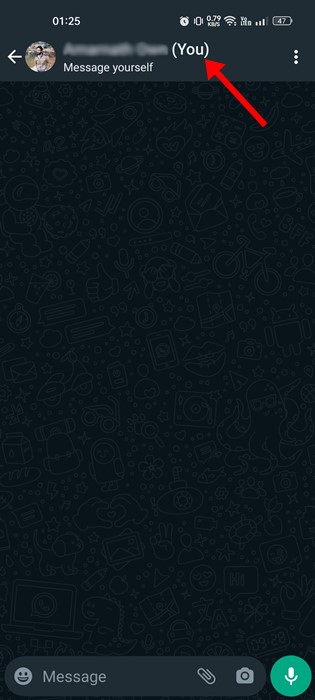 5. You need to send the messages you want to save. You can send different files, documents, notes, photos, videos, or whatever you want.
6. The messages you have sent to yourself will appear in the Recent chat list.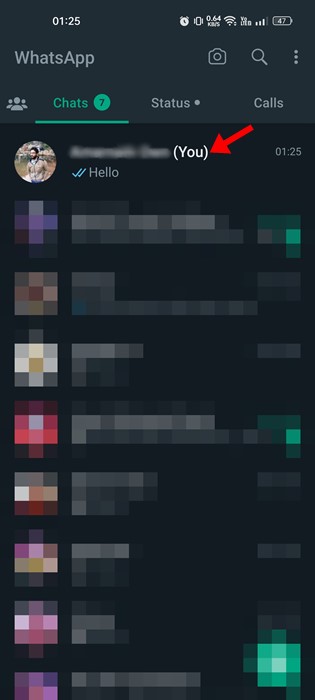 That's it! This is how you can message yourself on WhatsApp.
Note: We have used an Android version of WhatsApp to demonstrate the steps. You need to follow the same steps on iPhone/iPad as well.
How to Message Yourself on WhatsApp (Old Method)
If your WhatsApp account hasn't yet received the new feature, you can rely on the old way of messaging yourself. To message yourself, you must create a new WhatsApp group and follow the steps.
First, create a new group and add just one participant.
Once created, you need to remove your friend from the group.
Now you will have only one member in the group, and that's you.
Now, whenever you want to save a file type, open the group with only you as a participant and send the file as a message.
That's it! This is the older way of messaging yourself on WhatsApp. This one works pretty well, but the new method is more reliable and easy to use.
Also read: How to Create and Use WhatsApp Avatars
So, this guide is all about how to message yourself on WhatsApp. If you need more help using this new WhatsApp feature, let us know in the comments. Also, if the article helped you, make sure to share it with your friends as well.