[dropcap]T[/dropcap]oday we are going to share three simple tricks that will help you increase your android's battery life 2019. Move ahead to read the whole post about increasing the battery life of Android. In this post, I will tell you some methods to increase battery backup of your Android with this battery booster technique. By this, your Android battery life will get boosted and you can appreciate a lengthy enduring battery backup.
About 60-70% of people in the world are using smartphones. But many of them encounter a problem with battery reinforcement. Most of the smartphones like Android consume much battery as compared to others. As a result, in conventional condition Android battery dies in about 6-7 hours. Many of us use battery booster app for Android, But they leave no noticeable signs to depends on. That's why I'm posting this to determine the issue of less battery backup of Android.
Also Read: How To Charge Your Android Battery Faster
How To Increase Battery Life Of Your Android Smartphone 2019
#1 Avoid High Temperatures
If we talk about heat waves, this is something worth mentioning in terms of battery. Heat waves play a huge role in damaging the smartphone battery. Leaving your smartphone exposed to extreme temperature can be damaging to both the device and the battery.
So, make sure to avoid high temperatures and if possible remove the back cover of your smartphone while charging
#2 Avoid Quick Recharges
Well, everyone needs those extra percent of battery life. People always choose to charge their smartphone for 15 minutes just to ensure the device holds enough power to run another 1 hour.
We recommend giving the full charge to your battery. This will prevent quicker recharges being needed in the day and will also improve the battery life.
#3 Turn Off The Automatic WiFi
Well, with Android Oreo update, Android comes with a built-in feature known as 'Automatic WiFi'. The feature usually scans for WiFi network even if you have disabled the WiFi. Since the service keeps running on the background, it consumes lots of battery power. So, head to the Settings > Network & Internet > WiFi. Now under the WiFi preferences disable the 'Turn on WiFi automatically' option.
#4 Turn Off Unnecessary hardware
Well, our Android smartphones offer lots of hardware radios like LTE, GPS, WiFi, Bluetooth, NFC, etc. Usually, we don't disable these hardware radios after using which effects our phone's performance and battery life. So, make sure to turn off the unnecessary hardware radios if you don't need it.
#5 Don't Do Heavy Gaming
Heavy games require a lot of resources. So, the best tip is to avoid heavy gaming for long. Running high-end games for longer duration can drain the battery really fast and will also cause your phone to overheat.
Therefore, if you like to play games on your Android device, make sure not to use them for long.
#6 Update Your Apps
Most of us ignore to update the apps. However, App updates often kill bugs that consume lots of battery. Don't ignore app updates because it can help you to avoid bugs and other issues that are related to your smartphone and battery.
#7 By Adjusting Animation scales
In this method, I've stated a very simple method to increase battery backup of Android without any app. This method will work on almost every Android phone.
Steps to Increase Battery backup for Android:
Step 1. Open Settings on your Android device and then Scroll Down and click on About Phone. Now you will see options build number there. Tap 7-10 Times on the build number and you see developer options will get activated.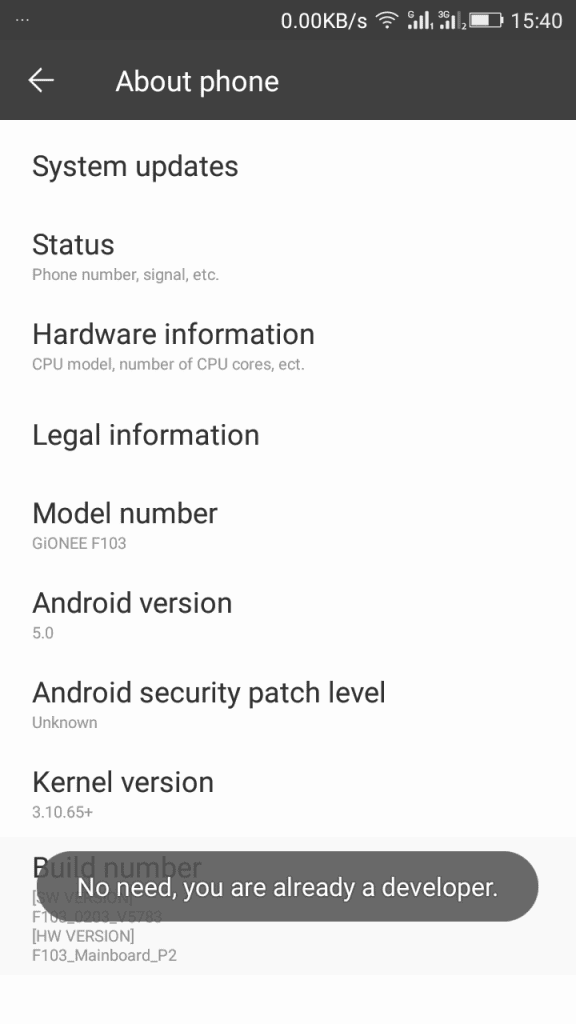 Step 2. Now go back to settings and a new option Developer Option will get added there . Click on Developer Option and scroll down.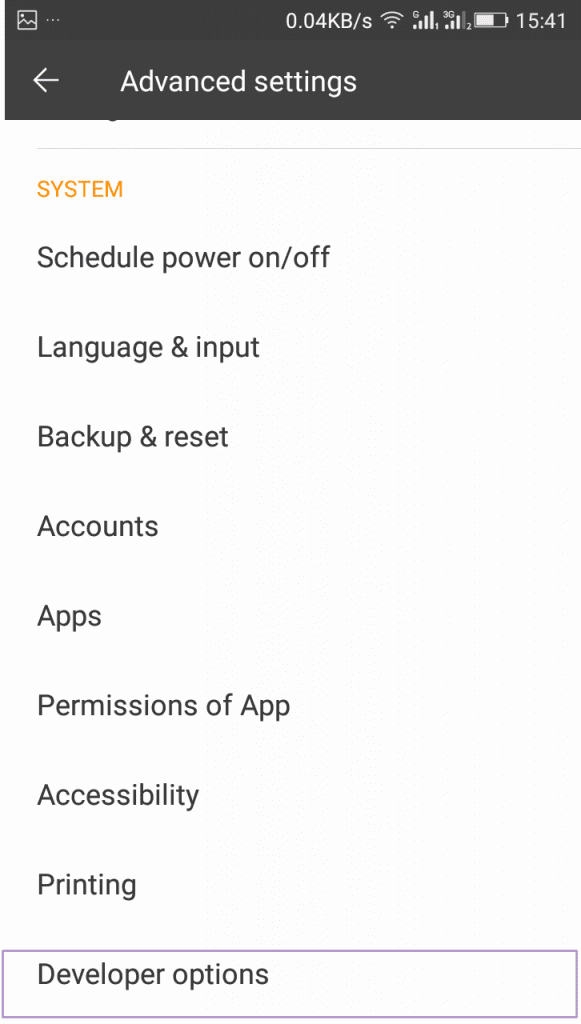 Step 3. You will see options Window Animation Scale, Transition Animation Scale, and Animation Duration Scale. Now By default, their value would be 1.0, Set them to 0.5 or off them all.
That's it, you are done this will Increase your battery backup of Android up to 30-40%.
Also Read: How To Switch Android Phone to Tablet or Phablet Mode Without Rebooting
#8 Method: Using Greenify App
After having root privilege on your Android phone, you can boost battery power of  Android with this app. Greenify app just hibernate the apps which are not currently in use. But this is not as same as the common hibernating apps as in this app there is also cache stored which will not let the app stop completely. By hibernating apps, the workload of background running apps on battery gets reduced too in many extents and your battery backup gets a boost.
Requirements:-
Steps to  Increase Battery Backup Of Android Using Greenify App:-
Step 1. Download and Install Greenify app on the Google play store.
Step 2. Now open the app and grant it the superuser access. Now you will see three option on the app you just have to click on hibernate icon that is located on the right down corner.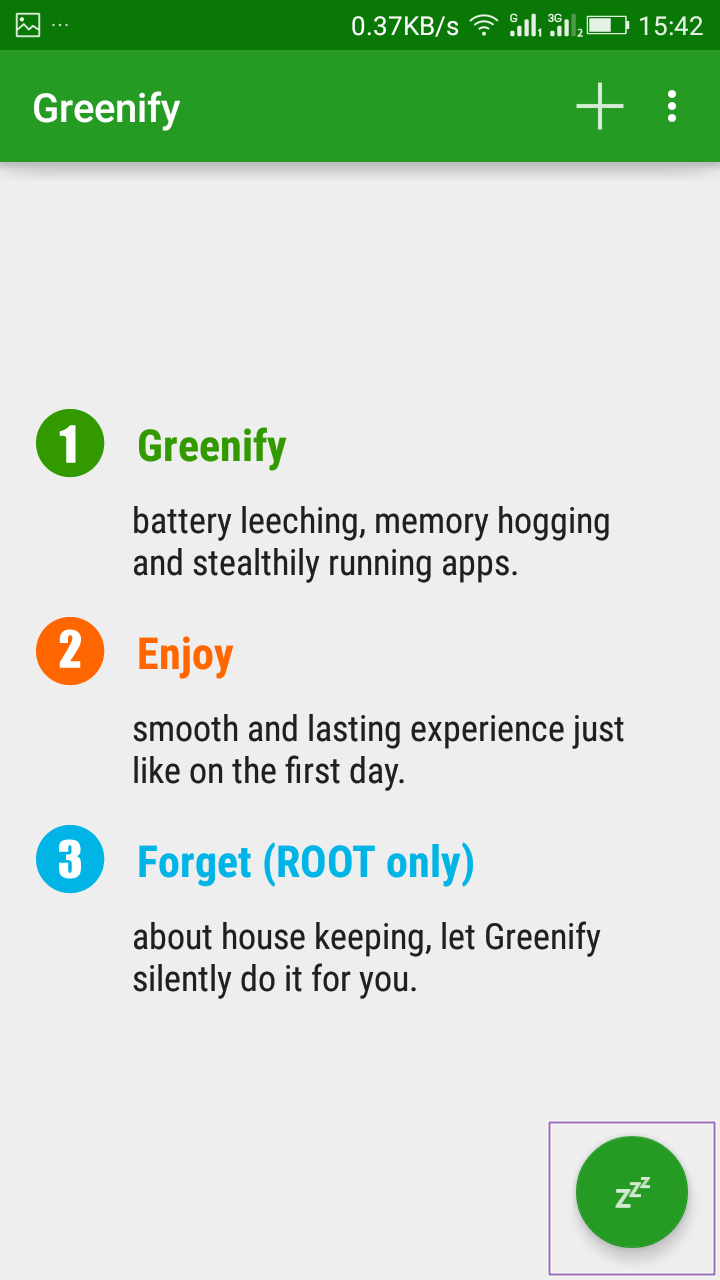 Step 3. Now you will be asked to enable the grennify app as your default services. Select it and turn it on. That's it, you are done, now this app will automatically hibernate that app when they are not in use and saves a lot of battery of your Android.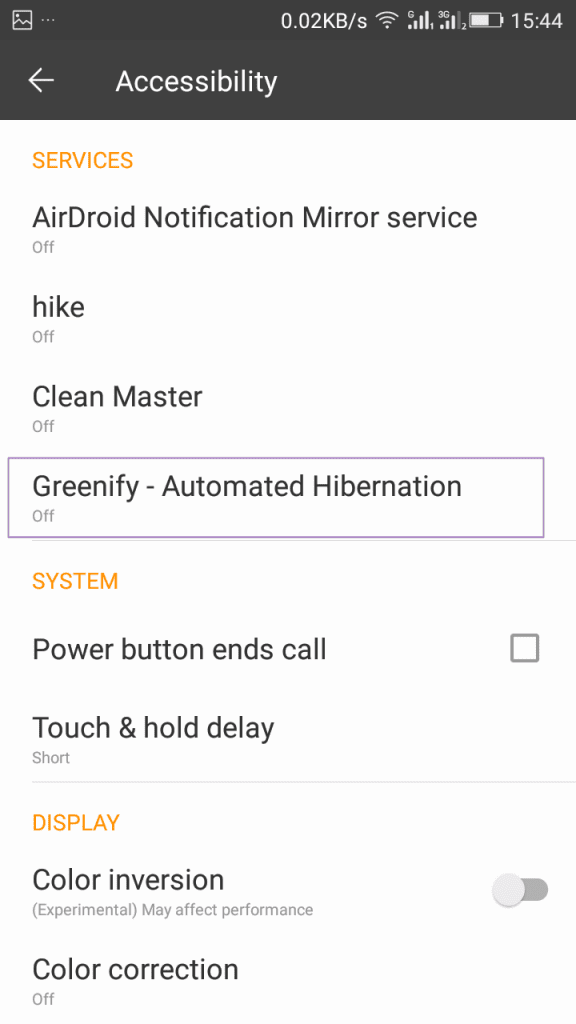 Also Read: Top 10 Best Root Apps 2016 for Android
#9  Using Servicely
This app is similar to greenify. However, it doesn't hibernate any app but it simply eliminates the app running in the background. This app runs in a dedicated background thread just to make sure you have a normal Android experience. This also requires rooting your Android device.
Step 1. First of all, you need to root your Android device and for that, you can visit our post
Step 2. Now you need to download Servicely app on your Android device. After you install it, grant it a superuser request.
Step 3. Now you will see various options there, you just need to find and tap on "Add a new app to the Hit-list"
Step 4. Now head over to the "Hit-List" tab and see all the apps that you have just added to the list.
Step 5. You can also set the time interval period between checks, the default is 60second.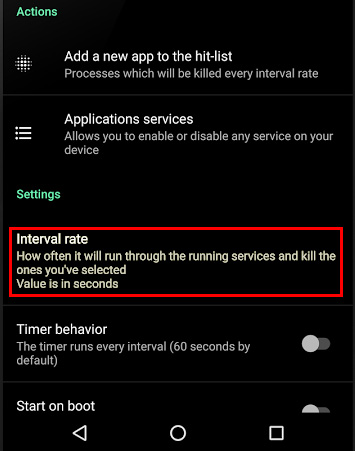 That's it! Now, this app will prevent the apps running from a background and will check according to your set time interval. This will eventually increase your battery life.
#10 Using GO Battery Saver & Power Widget
GO Battery Saver is capable of extending your battery life. Main features of this battery plus include power saving mode, smart saving, toggle control, power testing, etc. Never worry about finding a charger in the middle of the day again!
Step 1. First of all, download and install Go Battery Saver & Power Widget on your Android smartphone.
Step 2. Once installed open the app and then you will see the screen like below.
Step 3. Here you need to tap on "Optimize". Now, wait for few seconds until the app optimizes your phone for better battery performance.
Step 4. Now you need to tap on "Mode". There you will find three options. You can set them according to your need.
Step 5. The app also has a smart mode option which allows you to do advanced settings to enhance your battery performance.
That's it! you need to install the app and start exploring to find out more about GO Battery Saver & Power Widget.
#11 Minimize The Vibrations
Well, every smartphone has got a little motor known as ERM which is an eccentric rotating mass vibration motor that has an unbalanced load attached to it. The rotation of this load produces vibration. If you have enabled the vibration on Keyboard or touch, then you need to disable it. For that, head over to Settings > Sound and disable the vibrate on touch and other options.
#12 Disable Google Voice Detection
Android smartphone comes with Google Assistant which is an awesome service. However, Google Assistant's voice recognition feature keeps running in the background to detect 'Ok Google' keyword. In this process, it consumes lots of battery power. So, if you don't use Google Assistant then you need to head over to Settings > Voice > Ok Google and then disable the voice recognition feature.
Once you follow these three methods, you can undoubtedly boost up your battery life of Android at approximately 40-50%. Hope you like the post. Don't forget to share this post. Also, leave a comment as a feedback of your experience with these methods.