Instagram is testing some new changes in the platform concerning the short videos; reportedly, it has a plan to enable every video post can be published as a reel and a new account delete option for iOS users.
Recently, Instagram has also been working on an auto age verification process from your camera when you allow it, which can be done by AI Tool that can scan your face to verify your age.
Instagram Soon Enable You To Post Every Video as Reel
Meta-owned Instagram introduced short videos section to the platform named Instagram Reels to compete with YouTube Shorts and popular TikTok, and now it seems that the company wants it as the only way to videos on the platform.
According to social media consultant Matt Navarra's tweet, the video posts on the platform soon will be shared as reels, in case we might see the complete removal of feed videos to Reels that allows 60-sec video.
Instagram is now making EVERY video a Reel

h/t @ChristinaSBG pic.twitter.com/YLRDhT1nw0

— Matt Navarra (@MattNavarra) June 30, 2022
It also makes sense because, as earlier, the company said it would roll out a full-screen view for the feed. The feed videos are also run around 60-sec, and for long-form videos, there is already IGTV.
So there is no meaning to keeping two videos format; users engage more with reels than feed videos. We don't know when it will be rolled out, but we expect it soon because it has been confirmed.
For confirmation, TechCrunch reached out to Meta, and the spokesperson said, "We're testing this feature as part of our efforts to simplify and improve the video experience on Instagram".

Matt also shared a screenshot that shows while posting videos on Facebook, and it will offer an option to post the video as a reel, which means Facebook is also planning the same.
Instagram Now Allows iOS Users to Delete Instagram Account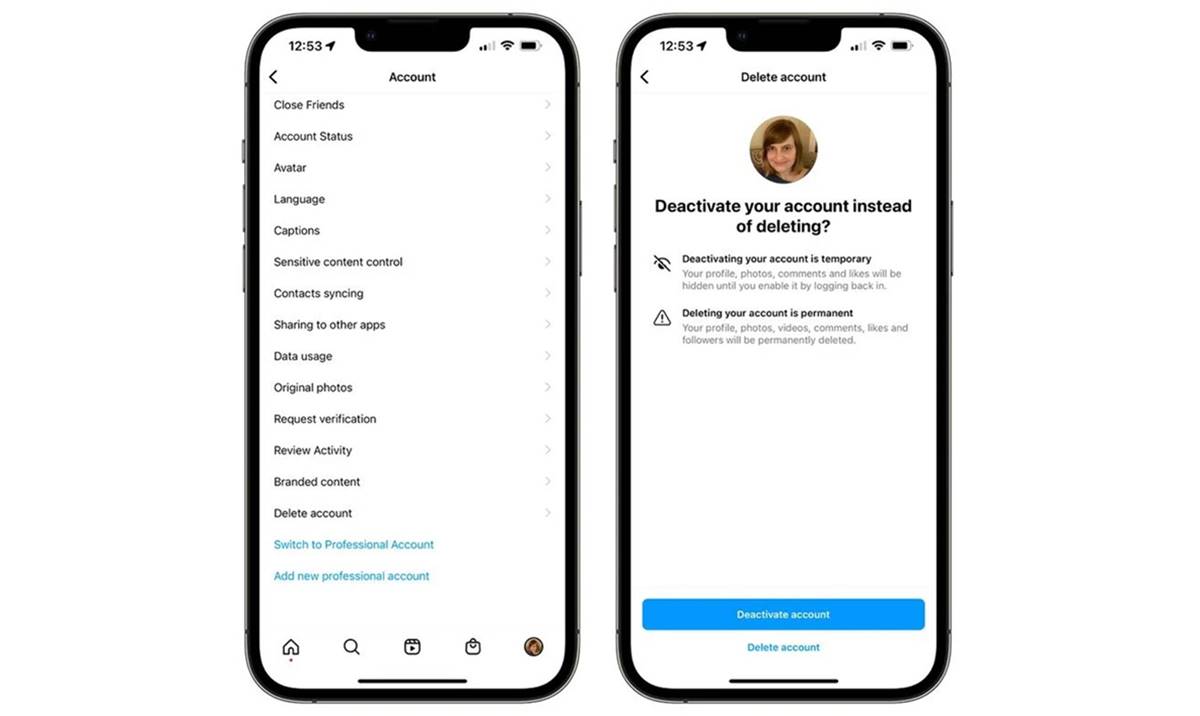 To comply with Apple's AppStore guidelines, the company provided a delete account option directly in the app for iOS Instagram app users. As you can see in the screenshot, you'll find this option in the account setting.