If you have a Facebook account, you can create your own Facebook page for free. Facebook pages seem to be the best way to connect with fans and promote business. You need to create a Facebook page, invite people to like it, and that's it.
However, growing up likes on a Facebook page could be a challenging task. If you want to grow your like counts on your Facebook page, you need to provide valuable content to your users.
Facebook likes serve as an important way to help companies, products, and individuals gain exposure. Also, Facebook Likes expand your presence on the social networking platform.
If you have just created a new page and are looking for ways to increase the like count, then inviting your friends is the easiest thing to do. Facebook allows you to invite your friends to like your Facebook page in easy steps.
Steps to Invite Friends to Like a Facebook Page
Hence, in this article, we will share a step-by-step guide on how to invite people to like a Facebook page. Let's check out.
1. First of all, log in to your Facebook account.
2. Now, open the page where you want to invite people.
3. Next, click on the three dots as shown in the screenshot below.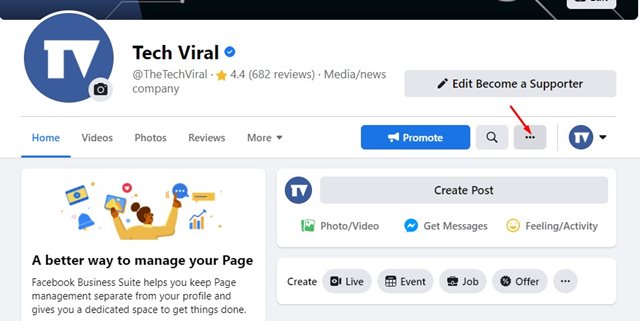 4. From the drop-down menu, click on the Invite Friends option.
5. Select the Not Invited tab, as shown in the screenshot below.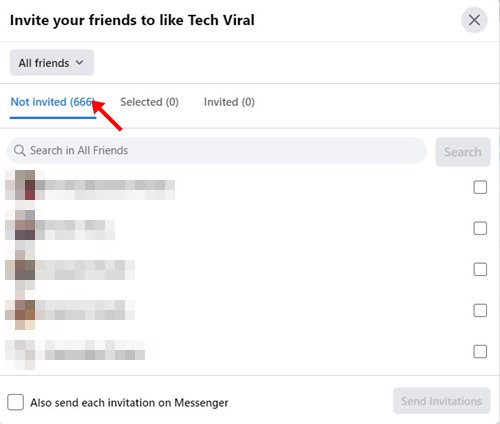 6. Now, you need to check the box behind the friend's name to invite. Once selected, click on the Send Invitation button as shown below.
7. You can also check the 'Also send each invitation on Messenger' box to send the invitation on Messenger.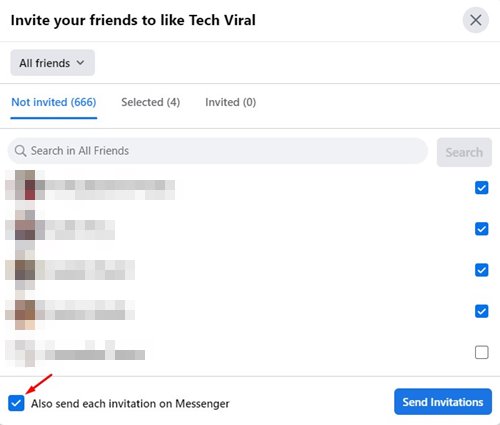 That's it! You are done. This is how you can invite friends to like your Facebook page.
So, this guide is all about how to invite friends to like your Facebook page. I hope this article helped you! Please share it with your friends also. If you have any doubts related to this, let us know in the comment box below.