Apple upgrades its camera feature in the upcoming iPhone 14. According to Ming-Chi Kuo's blog, Apple set its supplier for the new iPhone 14 to get the upgrades in the front camera.
Recently, An exclusive hands-on video of the upcoming iPhone 14 model's dummies showed features of the new notch and Pro models.
Apple Upgrading Front Camera of iPhone 14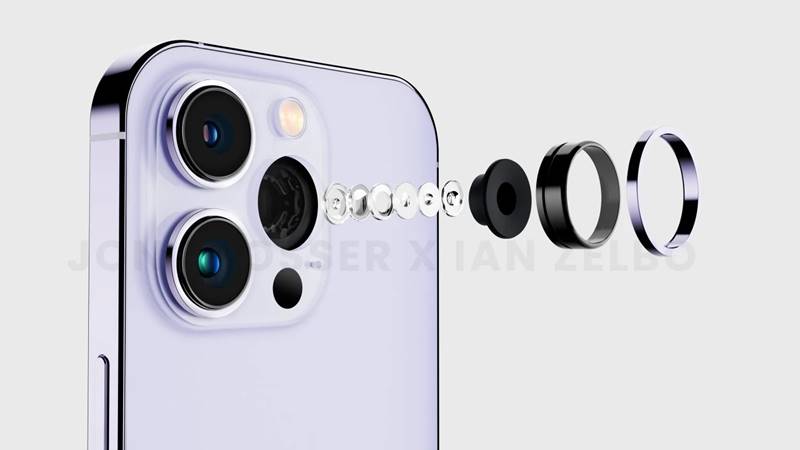 Kuo's blog shows that Apple has chosen some new suppliers for the digital selfie camera. These new upgrades will be a massive improvement in the iPhone series for the first time.
Apple has set many companies to upgrade cameras. These companies have been supplying digital camera sensors for a long time. Some of them are already working for Apple, such as Sony.
Genius and Largen will provide the camera lenses. Similarly, the Alps and Luxshare are going to provide new focus modules.
Last month, Apple announced its partnership with a South Korean company LG Innotek. The Cowell and LG Innotek, with its companion, will provide a front-facing digital camera module.
As reported earlier, the newbie iPhone 14 will have an f/1.9 aperture front camera. On the other hand, Apple retains its 12-megapixel lens with an f/2.2 aperture entrance digital camera since iPhone 11.
The brand new camera of the iPhone 14 will be better than the already present digital camera. These aperture changes will mainly enhance autofocusing for the front camera.
Also, this leads to capturing high-quality images and videos. The big new selfie digital camera will have a six-part lens. At the same time, the previous iPhone brand only has a five-part lens.
But the iPhone 14 is restricted to updating only the front-end camera. Earlier, it revealed that the rear camera would get the feature of a 48-megapixel lens in Pro models. The back camera will have the same 12-megapixel lens.
With its expected launch in September, we will see all these new upgrades to the iPhone 14 series.