Soon after its launch, JioCinema has quickly become one of India's major and leading video streaming services. If you have a Jio SIM card, you can use JioCinema for free.
While JioCinema can be used for free if you have a Jio SIM Card, some video content might require a premium subscription. What makes JioCinema more awesome is that it maintains a video library that includes local and international content.
It also has tie-ups with media companies like HBO to offer exclusive content. Also, do not forget the app allows you to stream IPL for free. While JioCinema is a great app to satisfy our video-watching needs, it can sometimes run into problems.
When the JioCinema app encounters problems, it may show you network errors. Many users have claimed to get Jiocinema Network error. So, if you also get the 'Network error' message while streaming videos on JioCinema, continue reading the guide.
JioCinema Network Error? 7 Best Ways to Fix it
Below, we have shared some simple steps that will let you fix JioCinema Network Error. Please note that these are the general troubleshooting methods; you must follow them all. Let's get started.
1) Check if your Device is Connected to the Internet
Before you follow the next methods, it's important to check if your device, be it your phone or Smart TV, is properly connected to the internet.
Even if your device is connected to the internet, you need to ensure that your internet is working and not facing any connection drop issues.
You can visit the fast.com website to check whether your internet is working. If your internet is working, follow the next methods.
2) Restart your Phone or other devices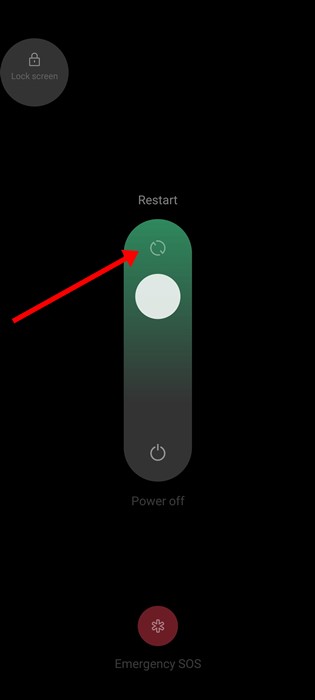 If both the device & internet are working fine, the next best thing you can do to resolve Jiocinema network error is to restart your device.
Maybe your phone shows you Jiocinema network error because of a temporary glitch. You can eliminate such bugs & glitches by restarting your device.
So, restart your phone/laptop/Smart TV or any other compatible device. If possible, restart the WiFi router as well.
3) Check the JioCinema Server Status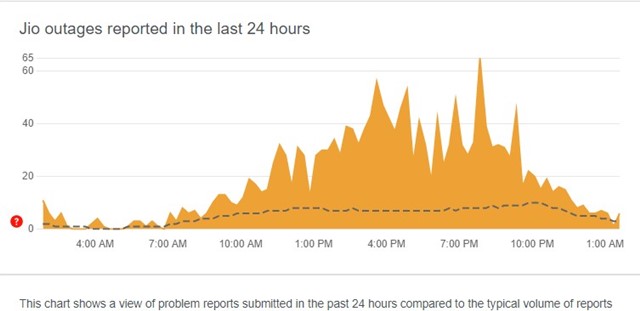 The next best thing you can do to fix JioCinema Network error is to check the real-time server status. Chances are that the servers of JioCinema are down for maintenance; hence, you are getting the Network error message.
There are various ways to check the server status of JioCinems; the easiest one is to visit this Downdetector page. If the servers are down worldwide, you must wait until the servers are restored.
4) Switch the Network Connection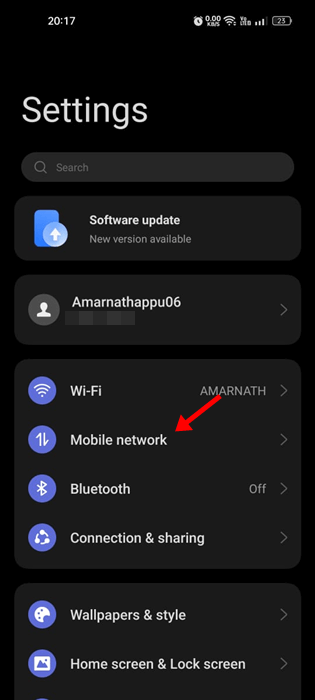 If you are connected to a WiFi network, you can try switching to a mobile network. Similarly, if you are using a mobile network, switch to WiFi.
Many users have claimed to resolve JioCinema network errors by switching to a different network connection. This method usually works, and the network error message is fixed.
You can also try turning on/off the WiFi or mobile services to resolve the JioCinema app network error issue.
5) Disable the VPN/Proxy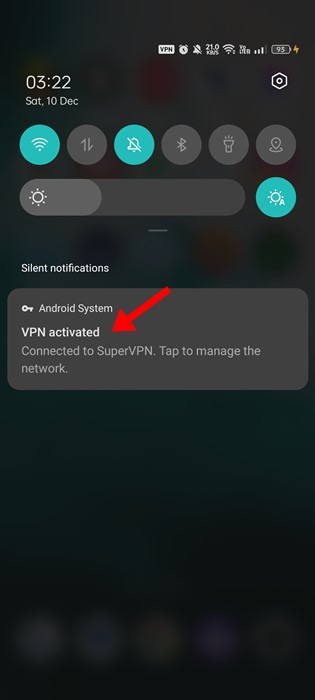 VPNs or Proxy servers are another prominent reason for the JioCinema network error issue. Yes, Proxy servers & VPN apps can unblock JioCinema in your country, but you will still experience problems like video buffering or Network errors.
So, if you use any VPN or Proxy server on your device, you can disable it. If disabling didn't help, you can enable those apps again. So, make sure to disable the VPN/Proxy app on your device and then restart the JioCinema app.
6) Clear the JioCinema App/Browser Cache
An outdated or corrupted app cache can also be a reason for the JioCinema network error. You can easily get rid of outdated/corrupted app cache by clearing the existing cache files. Here, we have shared the steps for clearing the JioCinema app cache on Android.
If you are using the web version of JioCinema on your desktop web browser, you need to clear the browser cache. Here's how to clear the JioCinema app cache on Android.
1. Long press on the JioCinema app icon on your home screen and select App Info.
2. On the App Info screen, tap on the Storage Usage.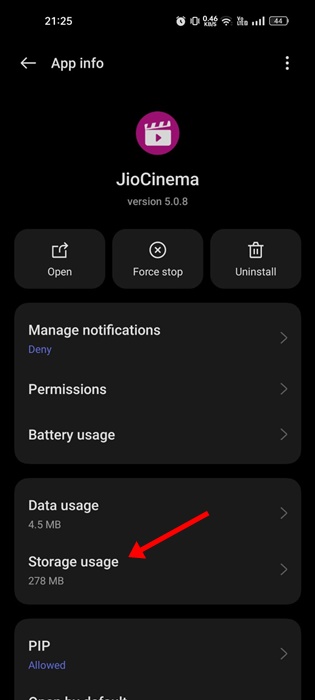 3. On the Storage Usage screen, tap on the Clear Cache and then on Clear Data.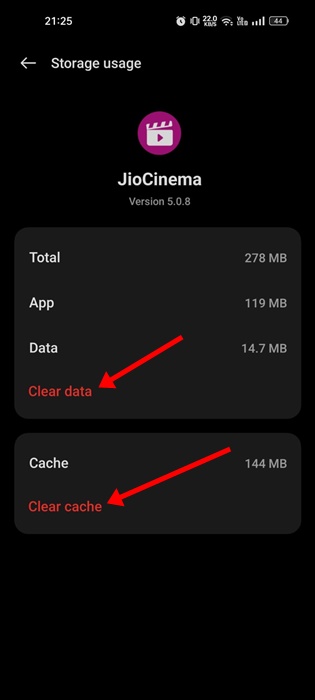 That's it! After making the changes, open the JioCinema app and sign in with your phone number. This time, you won't get the Network error. If you get the JioCinema network error on Smart TV, you must also clear the app cache there.
7) Reinstall the JioCinema app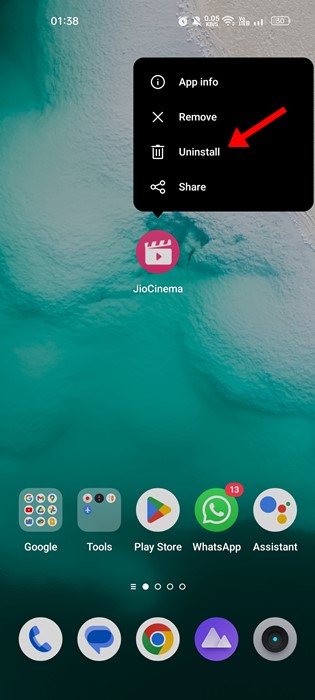 If nothing helped fix the JioCinema network error issue, the only remaining option is reinstalling the app.
Reinstallation means uninstalling the existing JioCinema app on your device and installing it again from the official App Stores.
Reinstalling the JioCinema app will likely resolve many issues because it clears out the corrupted data, settings, and other potential conflicts that can lead to various problems.
So, these are some of the working methods to fix JioCinema network issues on Android and smart TVs. Let us know if you need more help in resolving JioCinema issues. Also, if you find this guide helpful, make sure to share it with your friends.