There's no shortage of instant messaging apps on the Google Play Store. Just search for 'Instant messaging apps' on the Google Play Store, and you will find hundreds of options over there. Instant messaging apps for Android allows users to exchange text messages, make video calls, etc.
Not only that, but some of the popular ones like Telegram, WhatsApp, etc. also support file sharing. Kik is also one of the popular messaging app available for Android and iOS. The messaging app is popular in the U.S and other parts of the world, and its right now used by millions of users.
Lots of users have messaged us regarding how to use Kik Messenger on Windows PC. Using Kik Messenger on PC will provide you with a different experience. Also, it will offer you a much easier typing experience. So, in this article, we have decided to talk about Kik for PC.
Features of Kik Messenger For PC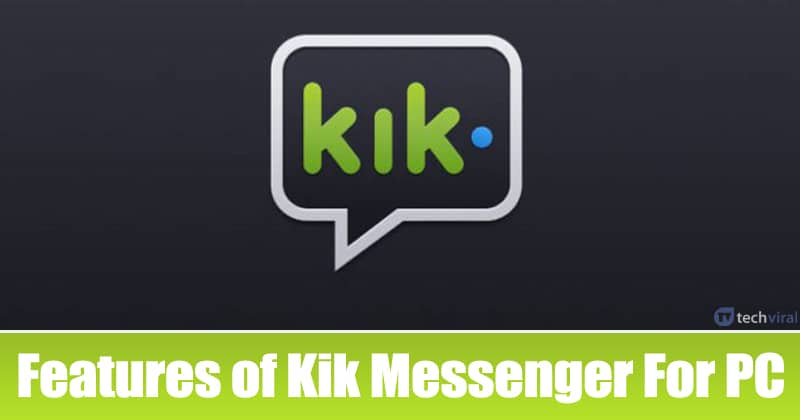 Before exploring the methods to run Kik Messenger on PC, let's have a look at some of its features. Below, we have listed some of the key features of Kik Messenger for PC
You can send text messages and images to your friends in real-time
It has a built-in browser which can be used to open web links directly
The user interface of Kik is clean and well organized.
You can share voice notes, location, etc. on the platform
Unlike other instant messaging apps, Kik doesn't rely on Phone number verification for account creation.
Kik For PC – How To Use Kik Messenger On Windows 10 PC
Well, Kik doesn't have a standalone app for Windows computers. So, Android users need to depend on emulators to run Kik on Windows 10. Below, we are going to share few best methods that would help you to run Kik Messenger on Windows 10 computer.
Using Emulators
Well, there are plenty of Android emulators available for Windows PC that can be used to emulate Kik Messenger on PC. For the complete list of Android emulators, you can read this article – 20 Best Android Emulators 2020 | To Experience Android On Your PC. Out of all those, it was the BlueStack that stands out from the crowd.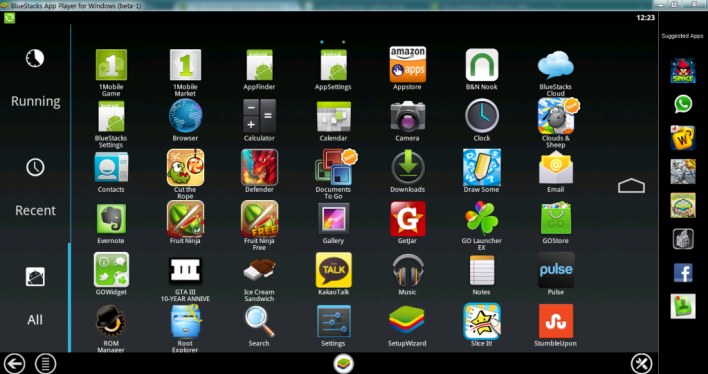 To run Kik on PC through the BlueStack emulator, you need to follow the steps given below. So, let's check out how to run Kik messenger on PC by using the BlueStack emulator 2020.
First of all, install BlueStack app player on your PC
Open the emulator and then select the 'App Center.'
On the App center, you need to search and install Kik.
Wait until the installation completes.
That's it, you are done! This is how you can run Kik messenger on PC through the BlueStack emulator. Similarly, you can use other emulators as well.
Using Andyroid
Andyroid is another best Android emulator that can be used to run Kik messenger on Windows 10. Andyroid will provide you better emulating experience than BlueStack because it's primarily meant for apps, not games.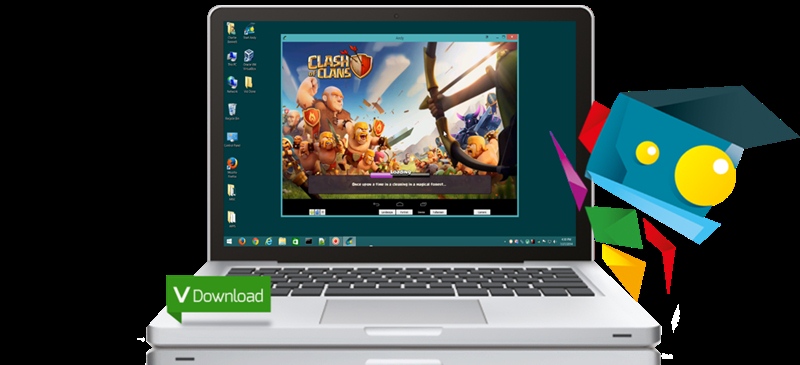 First of all, download Andyroid on your PC
Once done, configure the emulator and open the Play Store
Login with your account credential and install Kik Messenger
Wait until Andyroid installs Kik on your PC
That's it, You are done. This is how you can use Kik Messenger in PC by using Andyroid emulator.
Using Remix OS
Well, for those who don't know, Remix OS is basically a virtual Android platform where you can run apps and games. What makes Remix OS different from an emulator is that it uses all your system resources to provide you with better Android experience on PC.
That simply means that every apps and game will run at its maximum capability on Remix OS. So, if you want to get the best ever Kik messenger experience on PC, then you need to use Remix OS.
To install Remix OS on your Windows PC, follow our guide – How to Install Android Remix OS on Your PC. Once done, you need to boot into the Remix OS and install the Kik app from the Play Store.
So, these are some of the best methods to run Kik on PC. If you know any other alternative of Kik for PC, let us know in the comment box below. I hope this article helped you! Share it with your friends also.