Today almost every smartphone users use the internet for downloading, browsing, and uploading that consumes lots of data. If we talk about an Android operating system, it consumes much more data compared to any other mobile OS.
With the rise of Android and data-hungry apps, it became difficult to restrict internet data charges under a certain budget. Even though you can enable the data saver mode on your Android device, you still won't be able to save enough data by the month-end.
List of 10 Android Lite Apps To Save Your Mobile Data
So, if you have limited data and looking for ways to save some, you are reading the right guide.
In this article, we will share some of the best lite apps for Android that will save your mobile data. Let's check out.
The Facebook Lite app is small, allowing you to save space on your phone and use Facebook in 2G conditions. In addition, many of the classic features of Facebook are available on the app, such as sharing a Timeline, liking photos, searching for people, and editing your profile and groups.
Messenger Lite is the lightweight version of Facebook Messenger. This app is fast and uses less data, and works in all network conditions. Not only these, but this app also is smaller in size, and it downloads quickly and uses less storage space.
Also, compared to the regular version of Messenger, Messenger Lite consumes fewer resources. So, the app will save your mobile data and won't slow down your device.
The official Twitter app consumes lots of data and storage. Twitter Lite is a fast and data-friendly version of the official Twitter app. It needs less than 3MB for installation. Once installed, it works great even on 2G and 3G networks.
Despite being lightweight, Twitter Lite has all features that you find on the regular Twitter app. You get the home timeline, explore section, direct messages, and more.
This is the lightweight version of the YouTube app. This app looks similar to the default YouTube app. The app lets users download videos on their phone or SD card just to play them without buffering. This app consumes less storage and works under limited network conditions.
Love to use UC Browser on your Android smartphone? If yes, you can also try the lighter version of UC Browser, known as UC Browser Mini.
This is a lightweight browser useful to users of Android with lower specs and less storage space. Despite being lightweight, it has all browser features like an ad-blocker, incognito mode, and more.
Google Go is a lightweight version of the Google search app. However, Google removed many useful features under its Google Go.
You can use this app to search Google. Get answers quickly and reliably with Google Go, even on slow connections and smartphones with low space.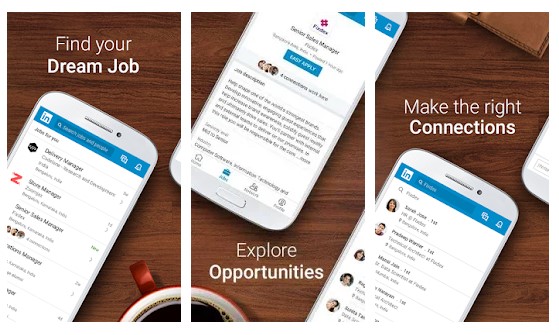 Find job opportunities, make useful connections and stay updated about the latest industry and business trends with the new LinkedIn Lite app.
This version of LinkedIn is specially built to occupy minimal phone space and work efficiently even in slower internet conditions. LinkedIn Lite makes it easier for you to succeed in your career.
Well, Google Maps Go is the lightweight version of the original Google Maps for Android. The lighter version of Google Maps offers almost every feature that you find in the regular app.
However, the Google Maps Go claims to take up to 100 times less space on your device than the regular Google Maps for Android. Not just that, but the app is also meant to run on slow internet connectivity.
LINE Lite is the lightweight version of the Line messaging app. Like Facebook Messenger, LINE Lite also allows users to send and receive messages, photos, videos, etc.
Since it's an Android lite app, it can run on slow internet connectivity like 2G. So, it's another best lite app that you can have right now.
Well, Shazam is one of the most-used apps and popular app available on the Google Play Store. The app helps users to identify songs or music playing around.
Shazam Lite is meant to save data because it can identify music even when you are not connected to the internet. Apart from that, the app requires less than 1MB to install on your Android smartphone.
These are the best "Lite" versions of popular apps that you need to install right now. I hope this article helped you! Please share it with your friends also. If you have any doubts related to this, let us know in the comment box below.