Let's admit it, sometimes we have to answer a phone call, but we don't have our iPhone with us. To deal with such a situation, Apple introduced a new iPhone Cellular calls feature.
With this feature, you can answer your iPhone phone calls from your nearby iPad or MacBook. To use this feature, your iPhone should be running on at least iOS 8.1 and should be activated with a carrier.
Steps to Make and Receive Phone Calls on MacOS
So, if you are looking for ways to make and receive phone calls from your macOS, then you are reading the right guide. Below, we have shared some simple steps to make and receive iPhone calls on macOS. Let's check out.
1. Note that we will require making the phone calls through the MacOS, but for that, we will be configuring the phone to connect it to the macOS. This makes it possible to connect any carrier to the computer through which the calling can happen. For that, open the Phone Settings on your iPhone.
2. Here, you will find the Wifi Calling option; just tap it and enable the feature.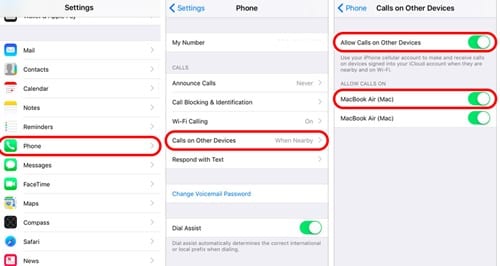 3. Now move to the previous screen and select the Calls on other devices option. On the next screen, enable 'Allow Calls on Other Devices', and on the Allow calls on section, enable calling from your MacBook.
4. Open the Facetime app on your Mac. Next, open the Preferences, and make sure that the Calls from iPhone have been checked to on; if not, please do so.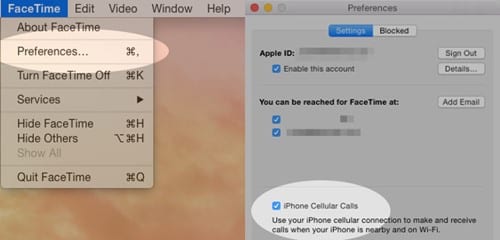 That's it! Now you will be able to make the calls from the macOS.
So, these are some of the simple steps to make and receive phone calls on macOS. If you need more help on this topic, let us know in the comments below.