It's no doubt that Google Chrome is right now the best and most popular web browser for desktop operating systems. However, it's not the only web browser. You have better Chrome alternatives such as Firefox, Edge Browser, Opera, etc.
If we talk about the Firefox browser, it's as feature-rich as Google Chrome and also supports dark mode. While Firefox browser can't install Chrome extensions, it has add-ons that work well with the web browser.
Due to many reasons, Chrome users often want to switch to Firefox. However, the problem with switching web browsers is that you also need to transfer all data. Hence, if you are a Chrome user but plan to switch to Firefox, you may find this guide helpful.
Migrate all Data from Chrome to Firefox
This article will share a few simple steps to migrate all data from Chrome browser to Firefox. The steps will be very easy; follow them as mentioned. Let's get started.
1. Firefox browser is equipped with the ability to transfer any data from different browsers. On the first launch, the browser provides an option to transfer the data from the other browsers, but if anyone skips it, it becomes a little difficult to find the same option afterward.
2. First, click on the Library icon on the tool and then click on the Bookmark option from the list of options. Proceed by clicking on the option Show all Bookmarks that would be shown on the screen. The simple shortcut to this step is by clicking on the Ctrl+Shift+B.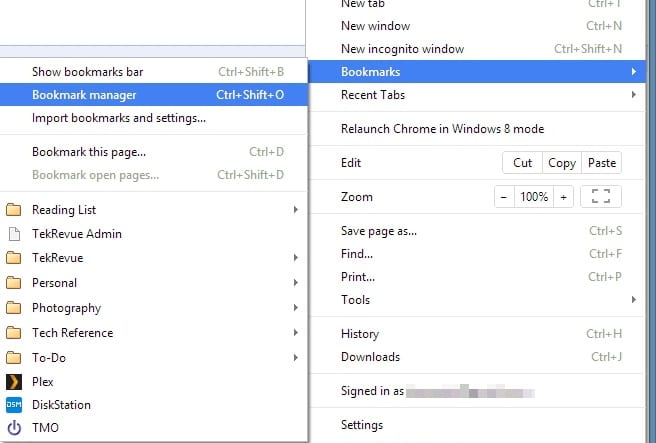 3. On the Bookmarks panel inside the browser, you shall see the Import and Backup option on the toolbar. Click on this option, and you shall be able to see some other options on the screen; click on 'Import Data From Another Browser'.
4. Ensure that you have closed all of the Chrome browser windows before this step, select the Chrome browser in the panel that appears, and then click on the Next button.
5. Chrome's Cookies, Browsing History, Saved Passwords, and Bookmarks will be automatically transferred or migrated to Firefox.
So, these are some of the simple steps to migrate all data from the Chrome browser to Firefox. If you need more help transferring your Chrome data to firefox, let us know in the comments below.