Well, if you depend upon the torrent to download large files online, or if you are using torrent for a while, then you might know about the PeerBlock. PeerBlock is a type of mechanism that works by blocking all IP Address of the organizations that monitors your online activities.
PeerBlock is entirely different from VPN apps as it works by blocking the incoming connections into the network. PeerBlock does exactly what Firewall software does – Blocks the list of dangerous IP addresses to protect your system from malware, spying, and tracking.
However, PeerBlock lacks some essential features, especially if compared to the VPN apps. It's worth noting that it's impossible to block all the dangerous IP Addresses. Apart from that, blocking vast numbers of IP Addresses with no idea who they belong to can affect the performance of the internet.
Another drawback of PeerBlock is that it doesn't block the IP Address of its own. It only blocks the IP Address that you put in the block list. So, it doesn't do anything to make you anonymous.
These are the reasons why torrent users search for 'PeerBlock Alternatives'. So, if you are also searching for the best peerblock alternatives, then let me tell you that VPNs are now more preferred over PeerBlock. VPN apps not only encrypts the traffic, but it also masks your real IP Address.
Top Best PeerBlock Alternatives You Should Try
So, in this article, we are going to list down some of the best PeerBlock alternatives in 2019 that you can consider. The below list also includes some VPN apps. So, let's explore the list of best PeerBlock alternatives 2019.
1. BeeThink IP Blocker
Well, if you are searching for a simple, lightweight and easy to use alternative to the PeerBlock, then you can consider BeeThink IP Blocker. BeeThink IP Blocker is one of the best tools that can be used to block specific IP Addresses. Not just that, but BeeThink IP Blocker can also be used to block IP ranges. Apart from that, BeeThink IP Blocker also offers a powerful IP monitoring tool. You can right-click on the IP Address anytime to check what data it's sending or receiving.
Simplewall is another best and top-rated IP blocker tool that you can use right now. Unlike PeerBlock, Simplewall offers users more control when it comes to blocking any IP Address. For instance, you can configure any app in Simplewall to avoid connection from any specific IP Address. Apart from that, Simplewall comes with a pre-built list of spying, tracking, and bad IP addresses.
Well, if you find PeerBlock difficult to use, then you can consider PeerGuardian. PeerGuardian is the downgraded version of popular PeerBlock. Just like PeerBlock, PeerGuardian works by blocking lists of IP Address. What's more useful is that PeerGuardian receives frequent updates. With each update, the software receives a new list of bad IP address to block.
IPlist is another best and top-rated IP Address blocker on the list that's available only for Linux computer. It's a free and open source Linux command line utility that blocks IP address and IP Ranges. The software uses Netfilter to filter out the outgoing and incoming connection to the device. Apart from that, everything about IPlist remains similar as of PeerBlock.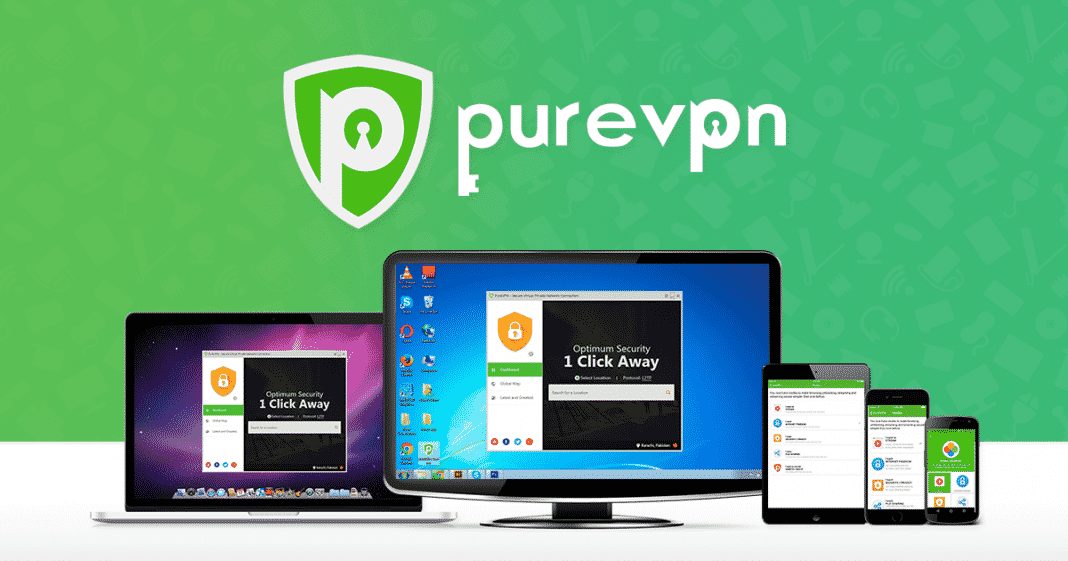 PureVPN is one of the best and popular VPN app which is available for Windows, Android, and iOS. The best thing about PureVPN is that it provides users well-optimized servers spread across different countries. So, PureVPN not only hides your IP Address, but it also ensures anonymity. Apart from that, PureVPN also got the feature to block IP Ranges. However, PureVPN is a premium VPN app, but the plans are inexpensive.
IPVanish is another best VPN app on the list that not only hides your IP Address but also ensures anonymity. IPVanish claims itself to be the fastest Tier-1 VPN Provider. The servers are well optimized to provide better downloading and uploading speed. Apart from that, IPVanish encrypts your traffic with 25-bit encryption. IPVanish has a strict no-log policy, but its a premium VPN App.
Privatefirewall is one of the most advanced port tracking and process monitoring tool that you can use right now. It basically lets you block apps and sites manually which tries to connect with your network. Apart from that, it also provides a wide range of network security options to customize security levels.
Private Internet Access could be the best tool on the list when it comes to the best PeerBlock alternatives. It's basically a VPN service, but it lets you control the incoming and outgoing traffic. The features of Private Internet Access include but not limited to Kill-Switch, military-grade encryption, etc.
TinyWall is another best Peerblock alternative on the list which can be used on Windows 10 computer. It's basically a tool that improves the operation of the default Windows firewall to block viruses, worms, trojans, etc. However, just like Peerblock, users need to add the software lists, IP addresses, etc manually to block the connection.
Well, if you are a regular torrent user and searching for the best PeerBlock alternative for dedicated P2P servers, kill switch protection, etc., then Surfshark VPN might be the best pick for you. It provides users a variety of features like camouflage mode, malware and spyware blocker, etc.
So, these are the 10 best PeerBlock alternatives in 2020 that you can consider. If you know any other PeerBlock Alternatives, let us know in the comment box below.