Due to its popularity, Android is also home to many malicious apps. Today, Android has more malicious apps than any other mobile platform.
If you download apps only from the Google Play Store, you don't need to worry about anything, but you have some reasons to worry if you download apps from third-party sources.
Apps that you download from third-party app stores can pose serious security & privacy issues. If they have access to your device's storage, Malicious apps can access all the files on your device. Hence, it's always best to regularly monitor the permissions we have granted to the apps.
The latest version of Android – Android 12 has a privacy dashboard feature that keeps track of all permissions you have granted to apps & games. However, if your phone is not running on Android 12, you need to use third-party permissions manager apps.
List of 5 Best Permission Manager Apps for Android
Hence, this article will list some of the best permission manager apps for Android smartphones. With these apps, you can manage your app permissions wisely. Let's check out the best permission manager apps for Android.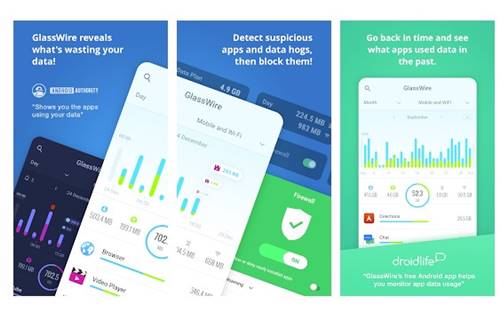 GlassWire is an ultimate data usage monitoring app for Android to monitor your mobile data usage, data limits, and WiFi network activity. It's not a full-fledged permission manager app, but you can use it to see the history of your network connection.
With GlassWire, you can easily find the bad apps that are sending out data without your consent. Since apps you install from the Google Play Store don't ask for internet permissions, apps like GlassWire can help you find apps using your internet.
Bouncer is a premium app on the list, but it serves a great purpose. It's an app that is designed for one-time permissions. With Bouncer, you can grant specific permissions to apps temporarily.
For example, you can enable location on Twitter, and then Bouncer will automatically revoke the permission for you later. The app works fine on both rooted and non-rooted Android smartphones.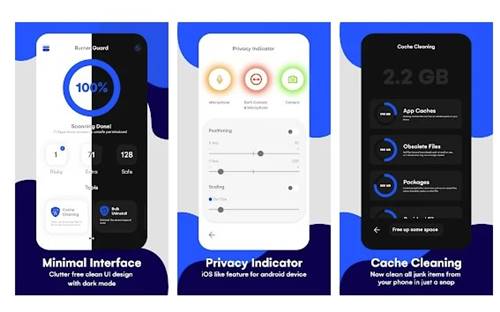 BurnerGuard is an Android app that can help you gain control over your data privacy. The app has a clutter-free interface that lists the risky and safe apps on the home screen.
If we talk about the app's core functionality, the app is meant to track the detailed data your phone shares with applications. You can use BurnerGuard to find out what apps have what permissions and revoke unnecessary ones.
Antivirus apps may not be considered permission manager apps, but they can scan and find apps with too many unnecessary permissions. Popular Antivirus apps for Android like ESET, AVG, etc., can even flag apps as malware that could threaten your privacy.
Some premium Antivirus apps for Android have app management features that tell you about the unnecessary permissions you have granted. So, premium antivirus apps for android are another option to consider.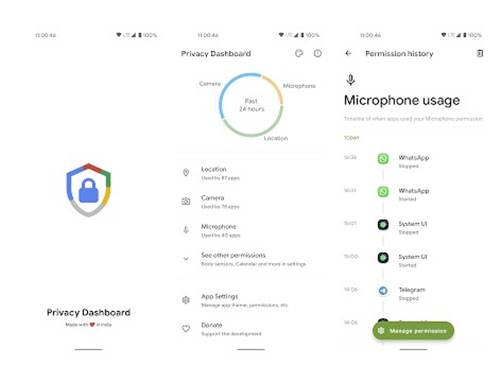 This is not an Android 12's privacy dashboard; this one comes from the developer Rushikesh Kamewar that tells you which apps are accessing your privacy permission without your consent.
The app arrives with a clean interface, and it's pretty easy to use. It shows the privacy indicators, a dashboard for 24 hours app usage, a detailed view of permission, and app usage.
Permissions are indeed a big deal on Android, and these apps can help you manage them. I hope this article helped you! Please share it with your friends also. Also, if you know of any other such apps, let us know in the comment box below.