Learn how to Post & Upload 360 Photos to Facebook from Mobile using the simple method that will help you to post cool photos on this social account; so follow the below guide to proceed.
360-degree photos are the nearest trends on the internet, which has also become of great interest to users. These images are getting a huge response because they tend to provide an appealing look and experience worth just a look. Many apps on the internet are available for computer devices that help manage, share or edit these 360 images. But certainly, if any person is on a mobile, it could be difficult for them to work on these sorts of images.
If anyone wishes to share these 360-degree images on Facebook through mobile only, they would only get confused about how to do it. Here in this article, we are to describe the users about the working method to share and post 360 degrees images on Facebook right from mobile devices. If any users are confused about sharing these photos, they could learn to do it through the method written in this article!
Also Read: How To Create Fake Facebook Conversation On Android
Post & Upload 360 Photos to Facebook from Mobile (Android & iOS)
The method is quite simple and easy, and you need to follow a step-by-step guide that will help you easily upload a 360-degree photo to your Facebook account. So follow the below steps to proceed.
Also Read: How To Use Night Mode Browsing In Google Chrome
Requirements:
You will need the 360-degree image you wish to share on Facebook. You can transfer the image to the mobile device storage from your camera.
The Official Facebook app will be the best option to work on the 360 images, while other apps may not help you share these images.
Note: This method uses the same Facebook app, so sharing images is the same for birth Android and iOS devices.
Also Read: Best Chrome Extensions to Transform 'New Tab' Page
Steps to Post & Upload 360 Photos to Facebook from Mobile:
1. The first step is to pen up the Facebook app. You only need to use the Official Facebook app, as the procedure may vary with other third-party apps.
2. Navigate to your Account Profile once logged in, and then choose the Photo option there. You will be shown all your images present on the device. But the 360 images won't appear there.
3. Look for the Globe icon and tap on it. You will notice that the 360 images under that Globe icon will be made ready for posting. You will need to look for your particular image and click on its Globe icon. Click on the Done option to finalize the post for submission.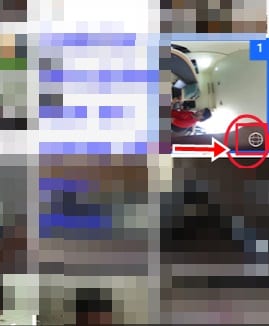 4. You will reach another screen from where you will be asked to select the perfect thumbnail and starting point of your 360 images. Scroll the image, select the perfect starting point, and finalize the submission by clicking on the Post option on the far top corner of the screen. That's all!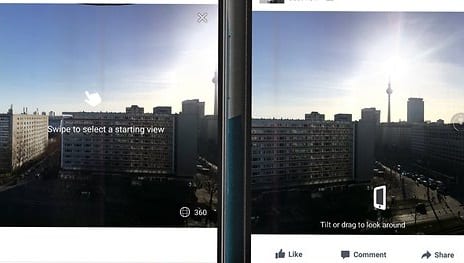 Remember that this is an all-new feature and is still unavailable in the responsive mode. It means that every user of Facebook viewing it through different devices won't be able to access it similarly. Small device users may not be able to access these images on Facebook. Another thing is that the method we explained above is the same for Android and iOS devices.
Just perform it and gain the benefits out of it. As you must need some advanced devices to enjoy this feature. And if we find any custom app for such devices which don't support this feature, we will update this post soon with them too.
Also Read: How To Protect Google Chrome Browser With Secure Browsing
360-degree images are much more fun and accomplish almost every detail of the events you will love sharing with your friends. Although it could be difficult for the users to share these images at first, after reading the above article and the method, they would instantly learn about the process of performing it. We hope that you people lived this article. If you have any suggestions regarding our post or wish to share your opinions, tap into the comments section below! As techviral team will always be there to assist you with any of your technical issues.