Microsoft Edge may not be as popular as Google Chrome, but it now offers more features. The latest version of Microsoft Edge also has AI features and an integration of the Bing Chat technology directly into the browser's interface.
The Copilot button in the Microsoft Edge browser appears on the top right corner of the screen, and clicking on it opens a flyout that allows you to interact with the chatbot without switching to a new tab.
The Copilot on Microsoft Edge includes three different tabs: Chat, Compose, and Insights. The 'Chat' provides you direct access to the Bing AI Chat, and the 'Compose' tab allows you to create different content formats.
The remaining option is 'Insights', which shows you more information about the topic you're viewing. While Copilot on Microsoft Edge is a useful addition, if you are not a fan of this feature, you may find the new button irritating.
How to Remove Copilot Button on Microsoft Edge
At times, you may even want to remove Copilot from Microsoft Edge. So, is it possible to remove the Copilot button from the Microsoft Edge browser? Yes, it is! Below, we have shared steps to remove copilot from Microsoft Edge. Let's get started.
1. To get started, open the Microsoft Edge browser on your Windows computer.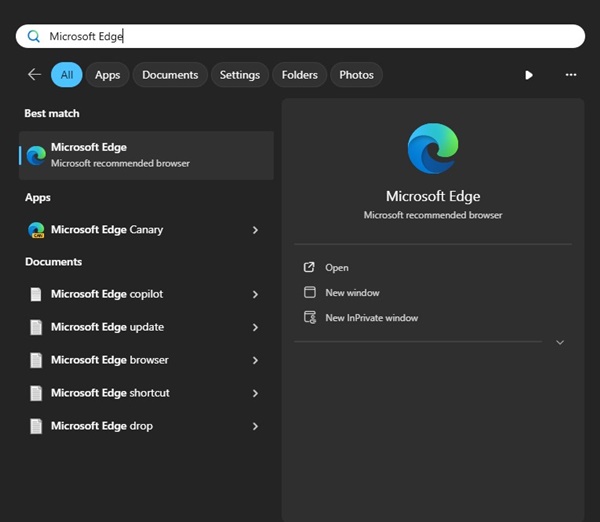 2. When the web browser opens, click the Menu button (Three dots) in the top right corner.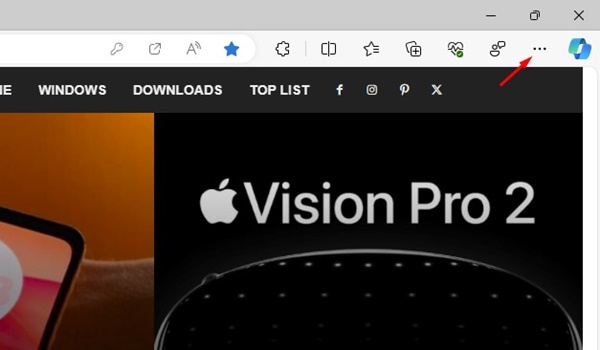 3. On the Edge menu, select Settings.
4. On the Settings screen, switch to the Sidebar tab.
5. On the right side, scroll down to the App specific settings and click on Copilot.
6. On the next screen, disable the toggle for Show Copilot.
7. After making the changes, click on the Restart button.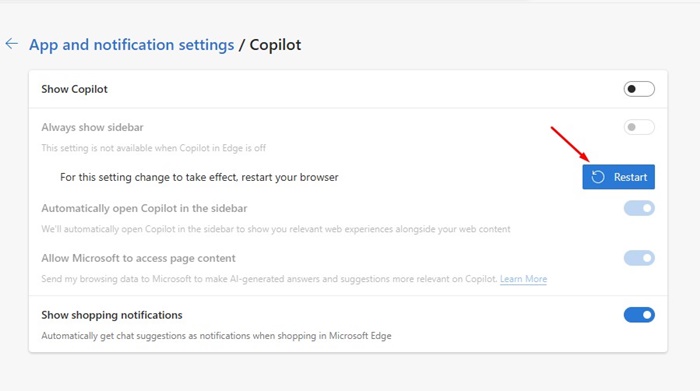 8. If you want to enable the Copilot button on the Microsoft Edge browser, turn on the Show Copilot toggle in Step 6.
That's it! Make sure to restart your Microsoft Edge browser after making the changes. After the restart, the Copilot button will no longer appear on your Microsoft Edge browser.
How to Enable Windows Copilot on Windows 11?
If you are using the latest version of Windows 11, you can enable & use the new Windows Copilot. Windows Copilot is basically an AI assistant designed for Windows 11.
Windows Copilot is very similar to Cortana, but it can take the help of AI to do even more complex things. You can ask Windows Copilot to change your computer, generate an AI image, and more without using the Edge browser.
We have shared a detailed guide on how to enable Windows Copilot on Windows 11. Make sure to go through that guide to discover the steps to enable the AI features of Windows 11.
So, this guide is about removing the Copilot button on the Microsoft Edge browser. Let us know if you need more help in disabling the feature from your Microsoft Edge browser.