If you are a great music lover just like me, then you might know that managing music files is indeed a difficult task. Talking about iTunes, one of the greatest problems while creating a music library is the duplicate files.
iTunes is indeed a great music manager which has become much cleaner, faster and interesting over the past few years. However, there's one problem that every Apple users face while managing music files with iTunes.
Duplicate files in iTunes are indeed an annoying thing because they waste storage space and makes the searching process more complicated. Sometimes we even end up playing the same song repeatedly. So, in this article, we are going to share a working method that would help you remove & delete duplicate files from iTunes 2019.
How to Find & Remove Duplicate Files From iTunes
Note: Before you carry on to delete the duplicates inside the iTunes library just make sure that you have a proper backup. This is to prevent any mishap during the mass deletion process.
Also Read: Top 10 Best Weather Apps For iPhone
Step 1. First of all, open iTunes and switch to music. Just click on the 'My Music' option located on the left-hand side menu.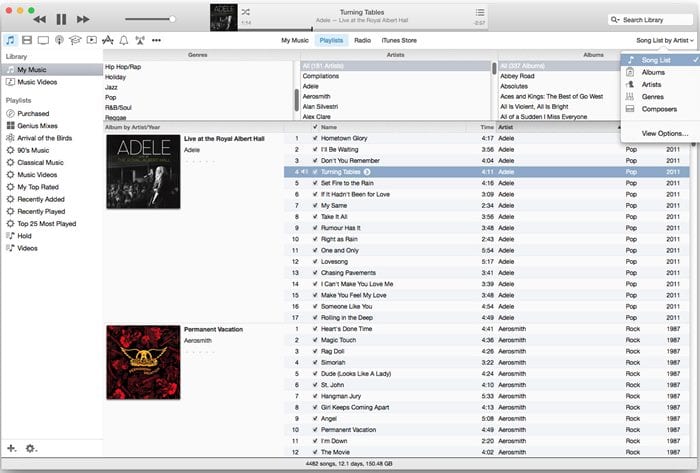 Step 2.  Make sure that you are viewing each and every song inside your library and for that select the  'Songs' tab. Now to view every duplicate song inside the iTunes click on the File > Library > Show Duplicate Items.
Step 3. To view the exact duplicate songs on Mac, hold down the Option key and click on File on the menu bar and then Library > Show Exact Duplicate Items.
Step 4. You can now select all the duplicate songs through the easy options and hence delete all of them.
So, this is how you can Remove & Delete Duplicates Files From iTunes. If you have any doubt, let us know in the comment box below.
Also Read: How To Download Paid iPhone Apps For Free Without Jailbreak
So, this is all about how to Remove & Delete Duplicates Files From iTunes. You don't need to rely upon any third-party software to remove duplicate items. Hope this article helped you share it with others as well.