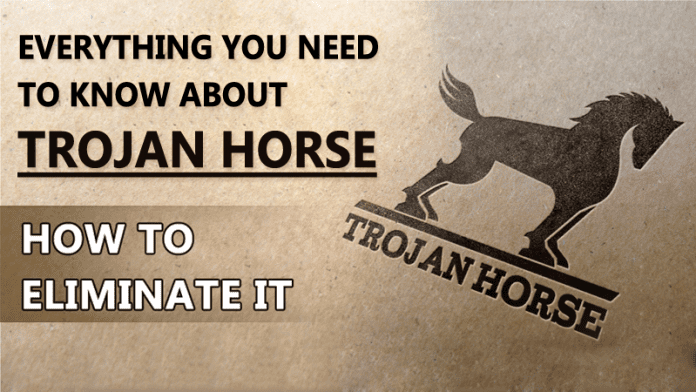 [dropcap]W[/dropcap]e are going to talk about the influential computer issue named as Trojan horse Virus.  Trojan horse virus is one of the critical types of viruses that can affect your computer a lot. Go to the full post to know about it and also how to  get rid of it.
Today we came up with the influential computer problem, What is Trojan horse virus and how to Remove it? Now viruses can access in our computer through many ways like through Internet Browsing, From USB devices and also by installing some infected software.
Also Read: How To Remove Computer Viruses Using CMD
These viruses cause our computer to run slow and also some of the dangerous viruses can hijack our data. These viruses can also corrupt our operating systems. And the Trojan horse virus is one of the critical types of viruses that can affect your computer a lot.
This virus has the ability to access your files and multiplies itself too. Just read out the below to have a complete information on this.
What is Trojan horse virus and how to Remove it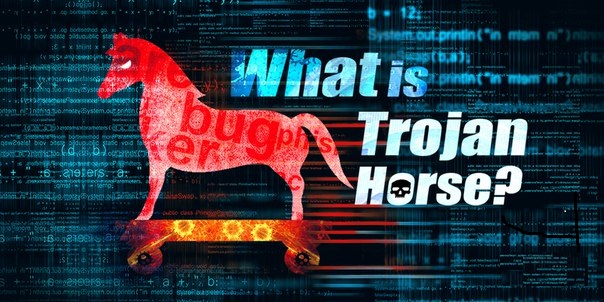 If a virus creates a text editor file that is used to access the location of other files and put them in the particular location that can be editable by that text editor file then the file is trojan horse file, which is basically designed to modify the user data without any authentication. Also, the another variant of trojan horse is spyware, this spyware generally comes with the freeware software and get installed on your operating system and sends your personal identification information to the spying computer.
BullGuard security says, Trojan Horses make more than 70 Percent of detected malware on computers. Users might encounter unrequested Web pages appearing in their browser.
MacAfee Security advice center says that most of the Trojans are delivered via emails, online services and downloads such as free apps, Games, movies etc. Trojan Horses can initiate harmless pranks and can display some kind of cute, obscence, or political message.
Trojan Horses can erase all your data and can even try to damage your hardware components. Hackers can track your keystrokes and can collect them from your computer without your knowledge.
Also Read: How To Check Whether Your Antivirus Working Perfectly Or Not
Method To Remove Trojan Horse Virus:
Just follow the below steps to detect and complete remove trojan horse from your computer.
Never Open Suspicious Files in Emails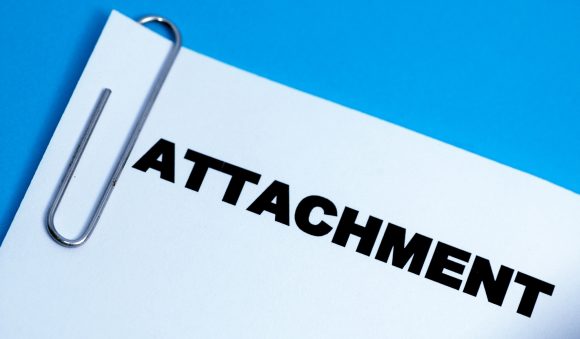 First, of all you need to beware of "executable" file attachments. You might receive files extension such as .vbs, .exe, .bat etc. You might even receive files which have multiple extensions like "Job-letter-text.vbs". Be careful while handling this type of extension at the end that's the only one that counts.
Uninstall The Unsafe Programs
First of all, you need to find any of the software that you've not installed and it might be automatically installed on your computer, for that go to Control Panel->Uninstall a Program. Now there have a look at all the program and uninstall the program you've not installed by you on your computer.
Also Read: How To Scan Files & Url Without Any Antivirus Installed
Registry Edit
Press Winkey and R at the same time, type in regedit, click HKEY_CURRENT_USER, Software, Microsoft, Windows, CurrentVersion, Run and there have a look on the program that you might not know that you have installed. Now just completely look  for the suspect software and search it on Google and it will tell you everything about that program. And if it is trojan then uninstall that.
Scan Through Your Updated Antivirus or Antimalware
You can also remove this trojan by automatically by using anti malware and anti spyware, if you don't have one then you can download one online.
Also Read: 6 Signs That Your PC is Infected with a Virus or Any Malware Installed
Scan In Safe Mode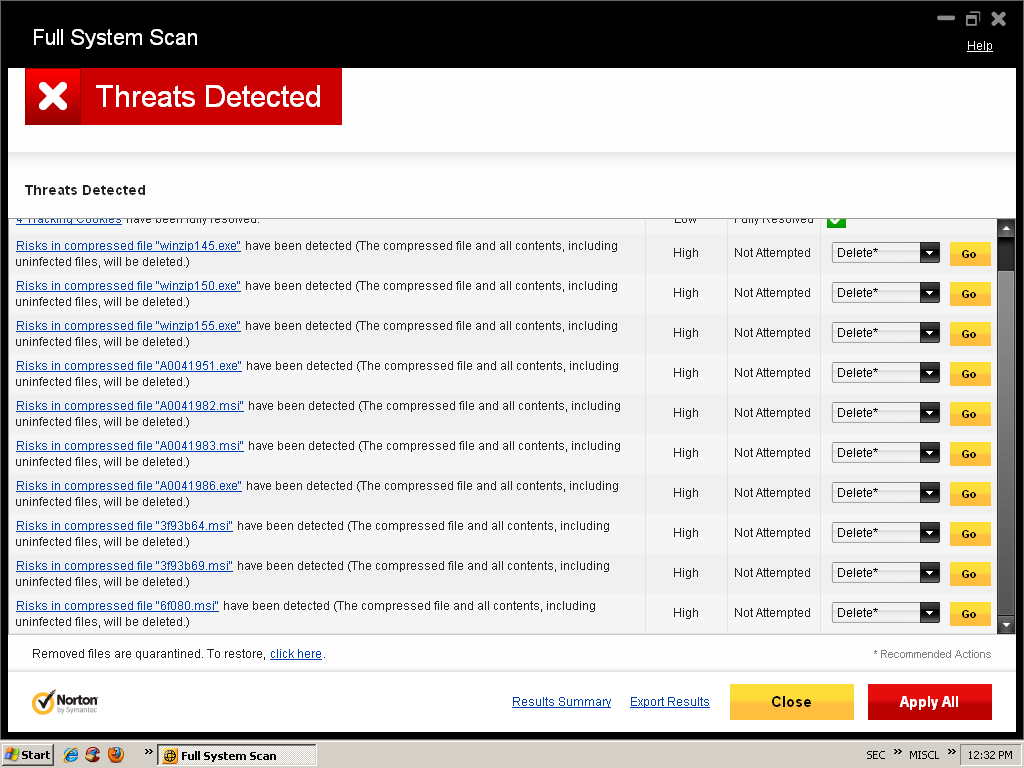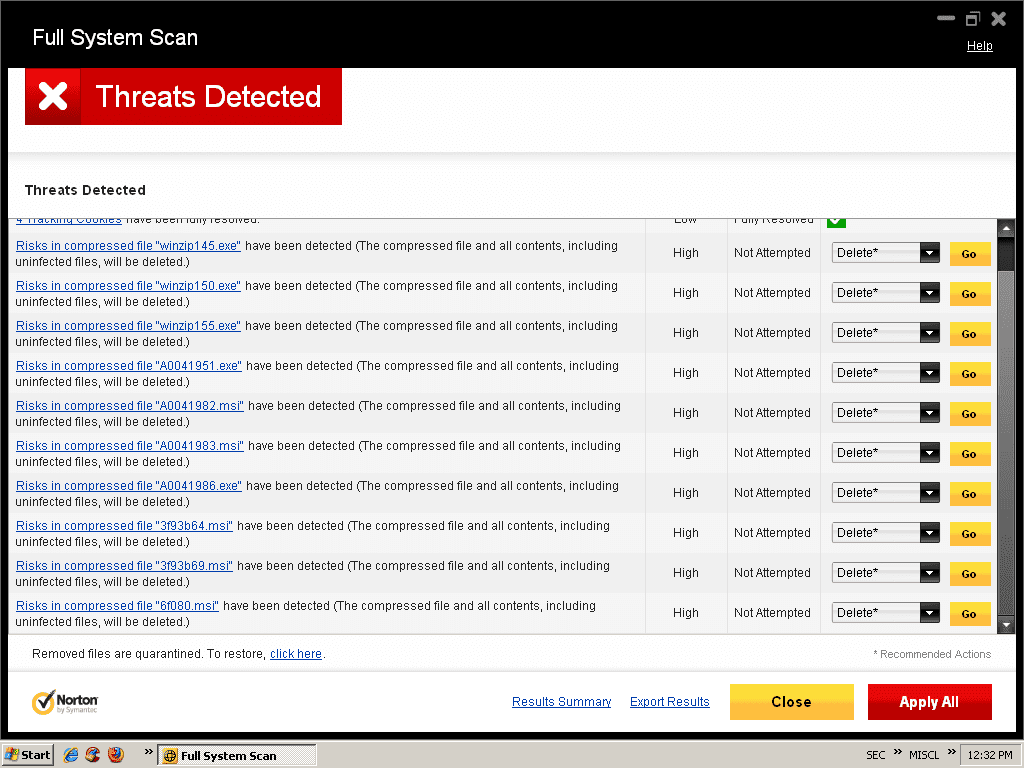 This is a must do process if you really want to get rid of Trojan horse Viruses. You just need to Login to your system in Safe Mode. You can get into safe mode my repeatedly pressing F8 button while your computer commence. You have to select Safe mode with networking and you just need to perform a full scan in Safe mode.
By taking care of all these steps, you can easily get rid of the trojan horse virus from your computer.
Also Read: How To Remove All Viruses From PC Using Rescue USB Disk
Use HitMan Pro
Well, HitMan Pro is definitely the best and powerful malware removal tool that's available on the web. The great thing about Hitman Pro is that it effectively scans and removes malware, virus, Trojans, rootkits, spyware, etc. So, here's how you can use HitMan Pro to Remove Trojan Horse
Step 1. First of all, visit Hitman Pro's webpage from the computer and download it on your computer. This is a premium app which offers 30 days of free trial. You can opt for the free trial first.
Step 2. Now run the Hitman Pro's installer on your windows computer. Now open the app and click on 'Next'
Step 3. In the next window, you need to select 'No, I only want to perform a one-time scan..' and then click on 'Next'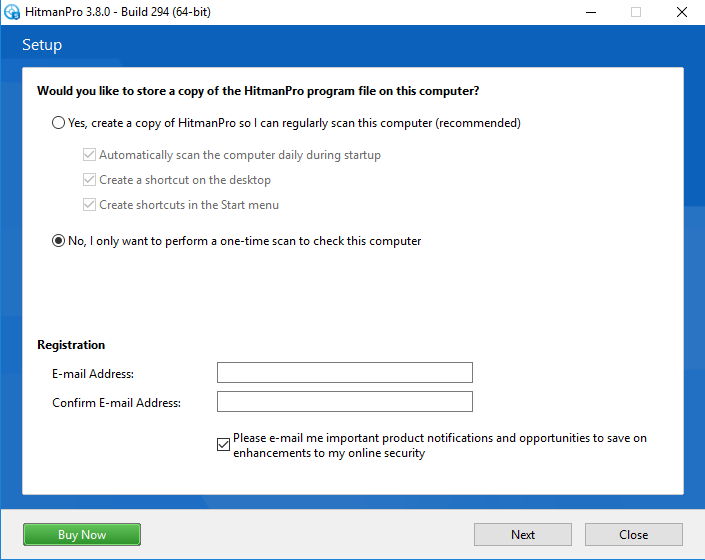 Step 4. Now Hitman Pro will scan your computer for malicious content. It will find and remove all trojans, rootkits, bad registries, malware, virus, etc.
Make sure to double check the files before deleting. HitMan pro sometimes detects important .dll files or other things as malware. So, this is how you can use Hitman Pro to remove Trojan horse from your computer.
So, above is all about What is Trojan horse virus and how to Remove it. By these steps presented above, you can easily remove these infected files and spyware from your computer and can guarantee your security and secure your data from being contaminated by these. Hope you like our post, don't forget to share this cool method with your loving ones to aware them about this computer threat. And leave a comment if you facing any trouble.