Sometimes even a good antivirus can't detect all the threats that can invade your computer or because you come across a new malware and powerful enough to bypass the antivirus defenses program. So, we have stated 15 types of basic malware detections by yourself, sometimes even a good antivirus can't detect all the threats that can invade your computer. Therefore, go through the post to know about it.
[dropcap]W[/dropcap]e are showing you 15 types of basic malware detections by yourself, sometimes even a good antivirus can't detect all the threats that can invade your computer or because you come across a new malware and powerful enough to bypass the antivirus defenses program. However, it is not always easy to detect its presence. A different behavior of the machine may go unnoticed or you might be confused whether the different behavior is a technical problem or infections in the visited sites, instead of being a security hole on the machine itself.
Also Read: How to Watch 3D Movies on PC Using VLC Media Player
15 Warning Signs That Your Computer is Malware & Virus Infected
Below, we have listed the signs that will help you identify if your PC is infected – and what to do about it.
Also Read: How to Take An Android Phone Screenshot Directly From PC
#1 Sudden Slowdown in your computer speed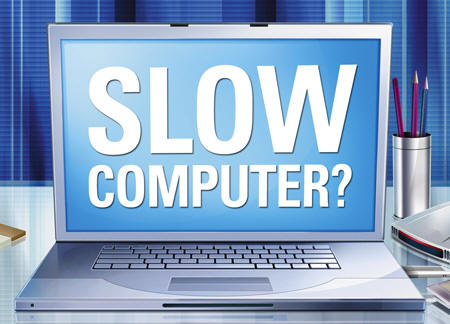 Malware and viruses have the tendency to slow down your operating system. You could notice the decrease in speed while browsing the internet or transferring files from your computer. The computer will be slow to boot up.
You can follow our post in order to speed up your computer speed Top 5 Secret Tricks To Boost Up your Slow Computer
#2 Frequent Crashes
If you are infected with any kind of virus or malware then you might know the infamous BSOD (Blue screen of death) the BSOD is the clear warning that your computer is not working properly and is infected by virus or malware. Mostly BSOD appears if your system is infected by malware.
Also Read: Best Website To Learn Ethical Hacking
#3 Applications take much time to start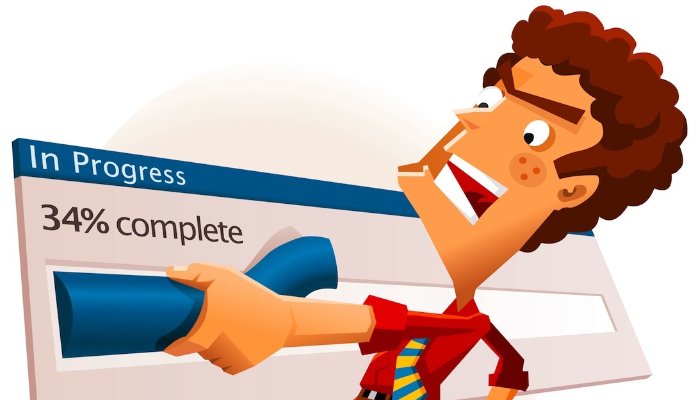 If you often run a particular app and all of a sudden you notice some error reporting or taking more than average time to start than you need to scan your PC for viruses and malware. Although sometimes viruses might not be the reason for the problem but leading antivirus service providers believe that viruses or malware effects a lot on Applications
#4 Popups appearing out of nowhere
The windows jumping on the screen with false proposals for program installation, casino ads or even porn sites offers are not as common as in the 1990s or early 2000s, however, are not totally free of these inconveniences, which still exist to toast the patience of many. Act calmly when they appear and close one at a time and avoid clicking on content not to aggravate the invasion even more.
Also Read: Best PC Tricks and Hacks
#5 Firewalls and antivirus disabled
Suppose if you perform a routine cleaning on your computer and note that your antivirus is simply not on. It is the typical characteristic of many threats that they disable security systems. The main purpose of malware is to get your machine not to realize the current virus or to make room for new invaders.
Also Read: Best iOS Emulator To Run iOS Apps On PC
#6 False security programs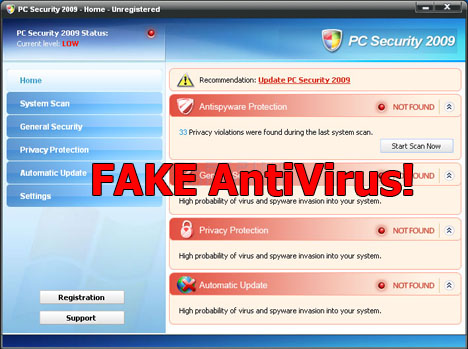 Here, the item is the opposite of the previous one: a security program you have never installed and make sure that did not lower jumps on the screen warning that your computer is infected and that, with a tempting click will scan and clean the system. Be wary of offers too good, avoid accepting these proposals and wipe any trace of those programs that exist on your computer.
#7 Forwarding sites
You do a Google search and it goes to a different browser? Or click to go to a news portal and end up on a site with the "suggestion" of updating a plugin like Flash? Normally, traffic redirection means that software that should not be there has been installed. It can exist in the form of an extension to the browser or to a code entered in the item "Destination" tab "Properties" program. In addition, to clear your browser cache and uninstall extensions to see if the problem is solved, it is the same case of popups tip: avoid as much as possible click on the contents.
Also Read: Top 5 Best Free VPN For Windows PC
#8 Enormous internet traffic
Depending on the type of virus or malware housed on your PC, chances are it can use your bandwidth to download data and files to the machine or "kidnap" your connection and turn your computer into part of a botnet. So if the internet is very slow, even when you only make everyday tasks, be suspicious. To help in this particular case, you can appeal to programs that monitor traffic and connection routing, as NetWorx Portable or iTraffic Monitor. Detected foreign objects should be removed as soon as possible.
Also Read: How To Record Screen In Windows 10 Without Any Software
You know when you receive an email rather suspicious of "party photos" from friends or see that your friend put some messages in English – usually those "nothing" suspicious links to erotic videos – on Facebook? This may mean infection, and usually, the victim clicked on the link embedded in those messages sent by someone else. Besides seeking the source of infection, seek also change the passwords of those services.
#10 You will find shortcut files.
If you suspect shortcut files on your desktop or in drive then there are chances your computer is having a shortcut virus. So if you see such shortcut files in you Computer or Pendrive then these are the sure signs that your computer or pen drive contains the stubborn Shortcut virus. This is a kind of virus which will not get detected by a normal antivirus.
Also Read: How To Get Android Notifications On Your PC
#11 Unusual Messages
Well, if your computer is virus or malware infected then you will get unusual warning messages. These messages would make you wonder "What's going on with my computer". Normally, the root cause of these unusual messages might be a technical issue, but it could also be a warning sign that malware has taken over your system.
#12 Outgoing messages
By, outgoing messages, we mean the messages that are sent through your email, social networking sites, etc. If your friends recently got several strange messages from you that you didn't send, then its sure shot that your computer and web browser might be infected with malware or spyware. If you are already facing such issues, then log out from all accounts and change the password as soon as possible.
#13 You can't access the Control Panel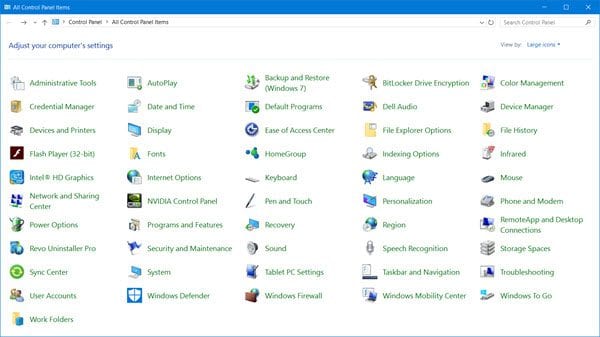 Malware are smart and they know how they can be removed. So, the first target of malware or viruses is often the Control Panel. Through Control Panel, users could easily find and remove malicious apps. So, malware first infects your control panel and makes it inaccessible which restricts users from removing the malicious files. So, if you can't access the Control Panel, the first thing to do is run a full scan with your antivirus software.
#14 Your Browser Homepage has changed
Have you noticed any unusual behavior or a new toolbar on your web browser? If yes, then its a sign of a malware infection. These things are common and usually happens when you visit and click on malicious links. You can install ADWcleaner to fix your browser's homepage and remove the toolbar malware.
#15 Everything Seems Perfect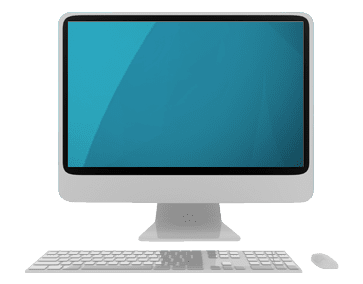 Well, when it comes to safeguarding your most important data, you need to be careful, even if things look perfect. Hackers have already developed several types of malware that are capable to hide their activity. Everything might look normal until a bot on your system could await for instructions from the operator to collect information. So, in order to be safe, follow implement proper security steps.
After reading all the signs you must be aware of the fact that installing a series of security programs and forgetting about them doesn't secure you from virus attacks. Knowledge is our best weapon so we must learn the art of knowing how malicious software behaves. Hope you like the article! Share this with your friends too!