Short video-sharing apps such as TikTok, Instagram Reels, Snapchat, etc., never fail to bring something new and funny to the world. This time, a filter seems to be on the trend that makes your face look both sad and funny at the same time.
Not only on video-sharing & instant messaging apps, but the hilarious, sad filter is also making rounds on popular social media platforms such as Facebook and Twitter. If you stay active on Instagram, you may see people using sad face filters on Reels, Memes, and video clips.
Steps to Use the Sad Face Filter on Instagram
If you are wondering whether you can try the new sad face filter on Instagram, you can. You can make a reel with a sad face filter on Instagram, and it's pretty easy to do it. Hence if you haven't tried the new sad face filter on Instagram and want to try it, you are reading the right guide. Here's a step-by-step guide on using the new sad face filter on Instagram.
1. First, open the Google Play Store and locate the Instagram app. Next, install all available updates for Instagram (if available).
2. Once updated, open the Instagram app and tap on the + icon in the top-right corner.
3. From the list of options that appears, tap on the Reel.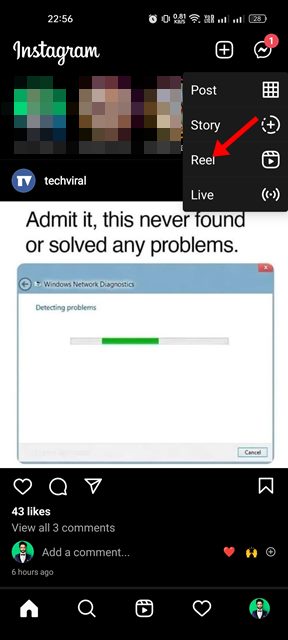 4. On the Reel creation screen, tap on the Effects option as shown below.
5. The effects page will open. You need to tap on the search button.
6. Now search for 'Sad' or 'Sad Face' on the Effects. This will list all Sad face filters available on Instagram.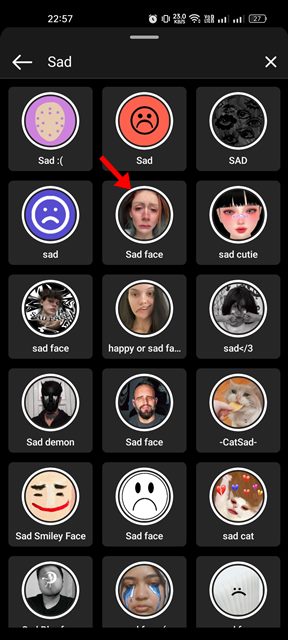 7. You need to pick the sad face filter and record a reel. After recording a reel, you can share it with your followers.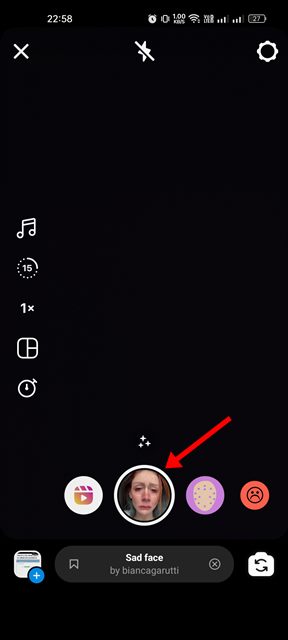 That's it! This is how you can use the sad face filter on the Instagram app for Android.
While you need to use the Instagram mobile app to get the Sad face effect; if you want to post an Instagram Story or Reel from a PC, you need to follow this guide – How To Upload & Post On Instagram From PC
Apart from these, Instagram also offers you a few other useful features like the ability to check the Reels watch history, change the Chat theme, and more.
So, that's how easy it is to use the new sad face filter on Instagram. Like Instagram, you can use sad face filters on other instant messaging and social networking apps like Facebook, Twitter, Snapchat, etc. If you need any more help or have any doubts, let us know.