As Apple launched it's iPhone 14 Pro, Samsung might already have gotten a lesson, but its new ad campaign is still trying to target iPhones and proving iPhone lacks innovation.
This is not the first time Samsung is targeting Apple in its Ad campaign, but it hasn't called its name clearly this time, so let's discuss all details below.
Samsung Already Know Users Don't Like To Switch On It, According to New Ad Campaign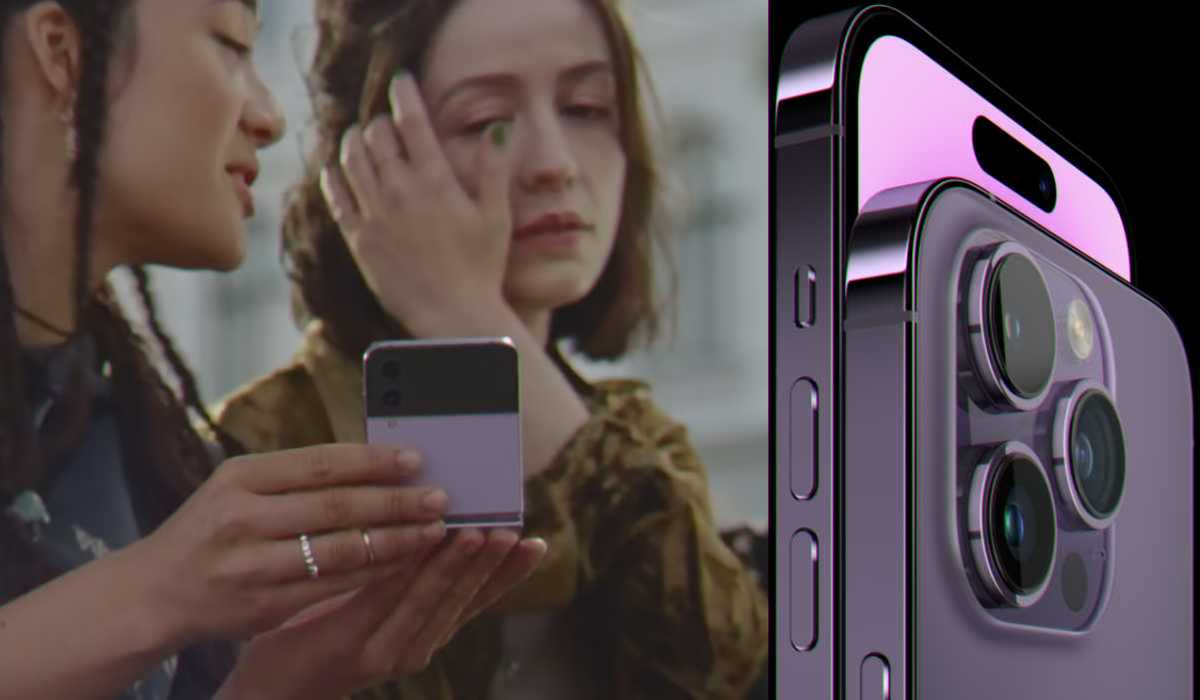 This month, Samsung started a new strategy in its latest ad campaign for Samsung Galaxy Z Flip 4, in which it targets Apple's iPhone by showing that it lacks innovation and the best part is that it is running it in iPhone 14's launch week.
You can see this ad above in which a girl shows Galaxy Z Flip 4 to her friend Elena and shows off Flip 4's smooth flipping factor to Elena and uses Flex Mode selfies by using palm gestures.
After that, Elena says, "I would never switch to Samsung; I love my phone," and the last word, "my phone," is directly referring to the iPhone, as mentioned in the previous ad video.
While in this ad, Samsung itself shows that most Apple users don't like to switch on Samsung smartphones, which is an actual fact, and the company is very familiar with it.
And the further video shows Elena is obsessed with foldable, and she sees folding activity in everyday objects such as books, sandwiches, fridge door, etc., that recalls Flip 4 in her mind, and in the end, she buys it.
These are all just for promotion, and with all the factors, we can't judge whose smartphone is better because some users only want to use something different than others, and some want a great experience with great features.
But as Samsung pointed out in the last campaign, they are completely wrong because Apple already won by launching its iPhone 14.
As the device has made it possible to call emergency service directly via Satellite, and I think only Apple has done it yet. Also, even Apple implemented a notch after many years, but I have never seen any other smartphone that uses a notch like them.
In the comment section, let me know what you think about iPhone 14 and Galaxy Z Flip 4.