If you have been using Windows operating system for a while, then you might be well aware of the Sticky Notes. Sticky Note is a note-taking app that comes built-in on Windows operating system. The utility is excellent because it allows users to take notes from anywhere.
However, Microsoft barely paid attention to the default note-taking utility of Windows. You won't believe it, but Sticky Notes haven't received any single update over the past few years. This is what forces users to look for Sticky Notes alternatives.
Fortunately, if you are using a Windows operating system, then there are no shortage of note-taking apps. There are plenty of Note-taking apps available out there that can be used instead of Sticky Notes.
5 Best Sticky Notes Alternatives for Windows 10
So, in this article, we are going to share a list of best Sticky Notes alternatives for Windows 10 computers. With these tools, you can easily create notes with attachments like links, images, and videos. So, let's check out the best Sticky Notes alternatives 2020.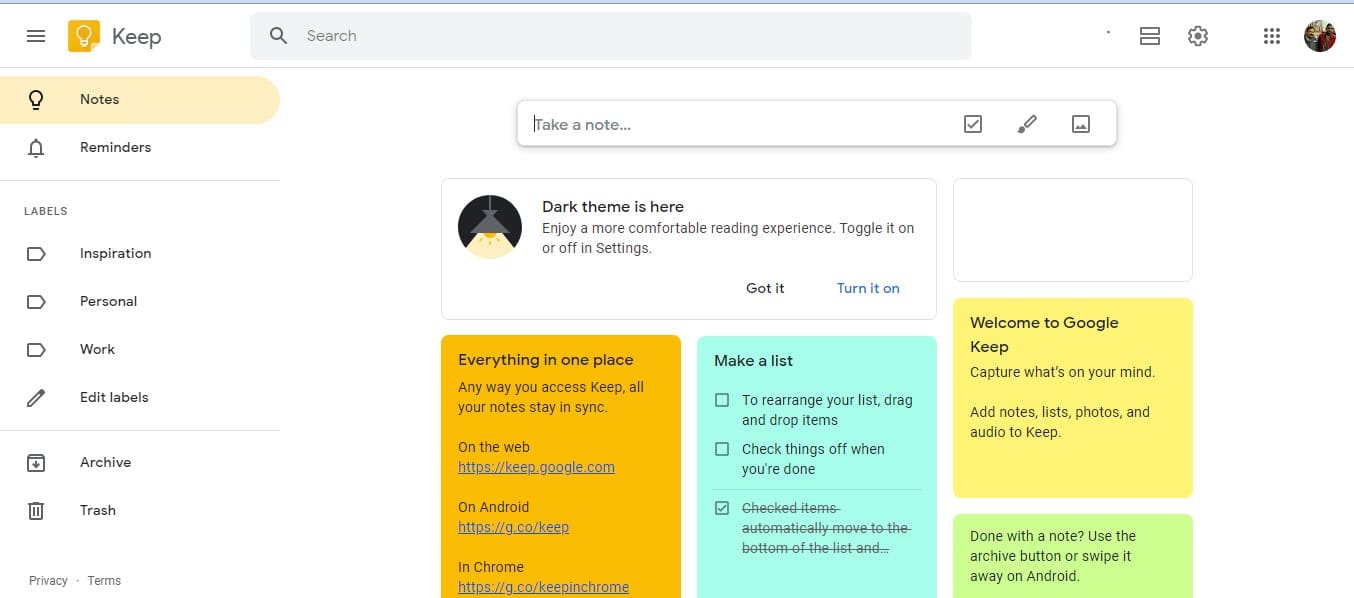 Google Keep is one of the best note-taking apps that you can use right now. It's the best alternative of Sticky Notes because it allows users to create notes on the web, Android, iOS, and Windows 10. The note-taking app is known for its cloud sync feature. The notes that you have saved on Google Keep can be accessed from any other computer or smartphone through your Google Account.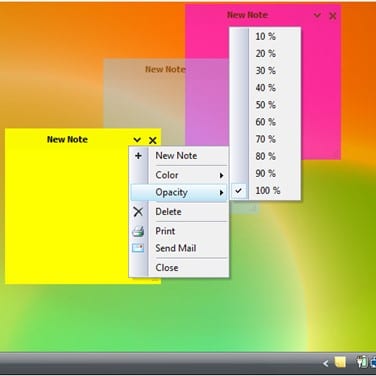 As the name of the app says, Simple Sticky Notes is another best and lightweight note-taking app on the list from where you can create, view, or jump between any notes. Just like the Sticky Notes, Simple Sticky Notes doesn't have any dashboard. You can only create notes which stick through every screen. Apart from that, it also allows users to create folders to save different types of notes.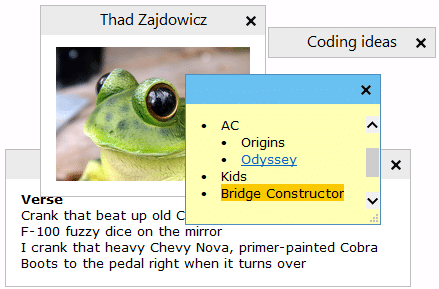 Well, if you are searching for Sticky Notes alternatives for Windows to add links and images to the notes, then Stickies might be the best pick for you. It's a fairly simple note-taking app which allows users to create notes and attach link & images. Apart from that, it also has a feature to set the alarm to hide notes until the set day and time arrives.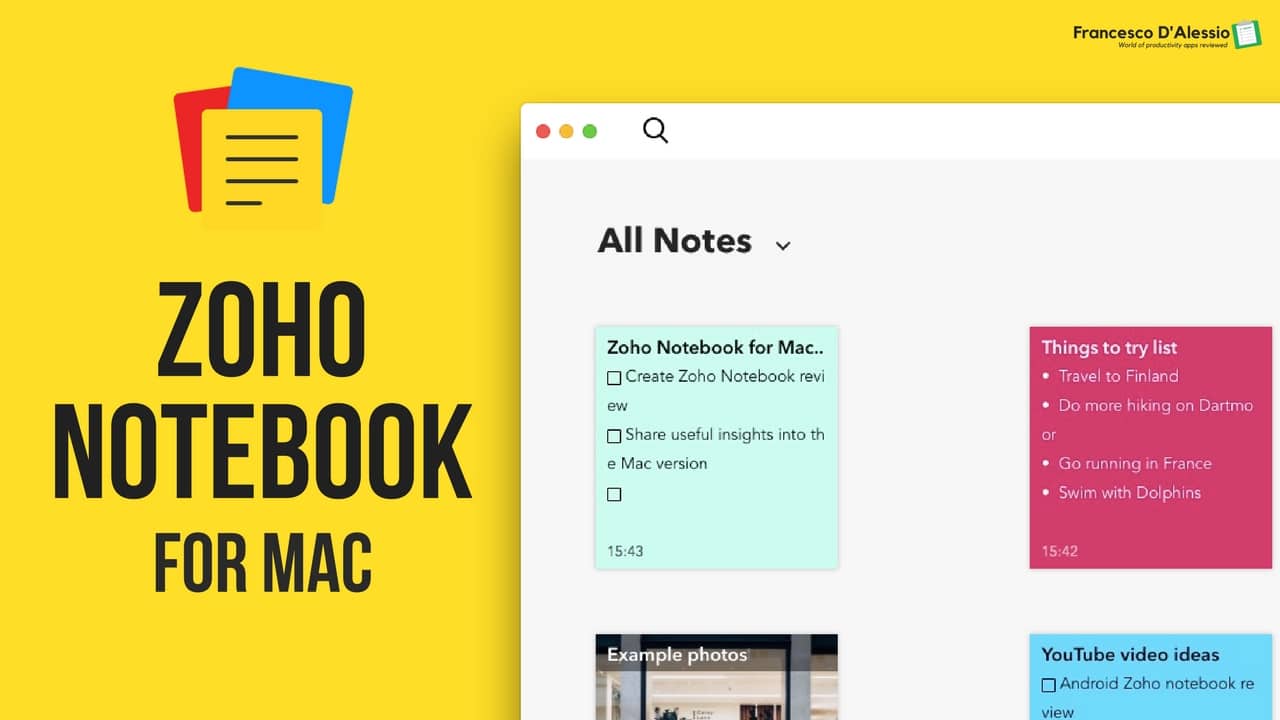 If you are searching for a more advanced version of Sticky Notes for Windows, then Zoho Notebook might be the best pick for you. It allows users to create notes, change the appearance, set security protection, etc. Apart from that, some of the advanced features of Zoho Notebook includes tags support, gesture support, version history, etc.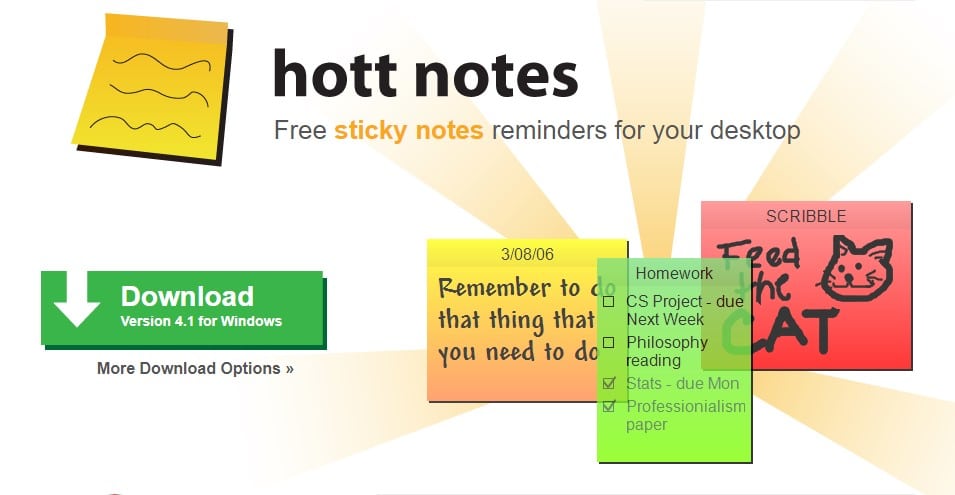 Hott Notes is pretty much similar to all other Sticky Notes alternatives for Windows -mentioned above. Unlike all others, you can change the color, font type, theme of the notes that you create using Hott Notes. Apart from that, there's also an option to set reminders also. The advanced note manager of Hott Notes helps you to locate the notes that you are searching for quickly.
So, these are the five best Sticky Notes alternatives in 2020 that you can use right now. If you know any other such apps, let us know in the comment box below. I hope this article helped you! Share it with your friends also.