Those who have been using Windows for a while may be familiar with Sticky Notes. Sticky Note is a note-taking app that comes with the Windows operating system. It is a great utility because it allows users to take notes from anywhere.
However, Microsoft barely paid attention to the default note-taking utility of Windows. You won't believe it, but Sticky Notes haven't received any single update over the past few years. This is what forces users to look for Sticky Notes alternatives.
Fortunately, there is no shortage of note-taking apps on the Windows operating system. There are plenty of Note-taking apps available that can be used instead of Sticky Notes.
Also Read: 10 Best Portable Antivirus Software for Windows 10
List of 10 Best Sticky Notes Alternatives for Windows 10
In this article, we have listed the best Sticky Notes alternatives for Windows 10 computers. You can easily create notes with attachments like links, images, and videos with these tools. So, let's check out.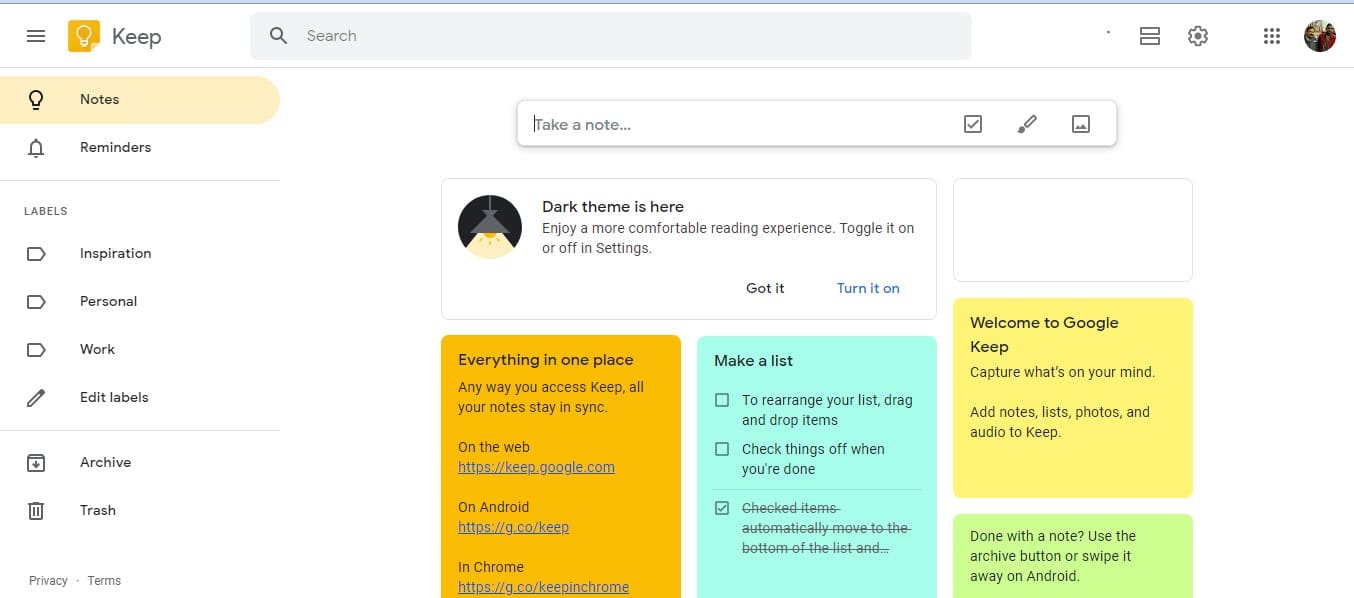 Google Keep is one of the best note-taking apps you can use right now. It's the best alternative to Sticky Notes because it allows users to create notes on the web, Android, iOS, and Windows 10. The note-taking app is known for its cloud sync feature.
The notes you have saved on Google Keep can be accessed from any other computer or smartphone through your Google Account.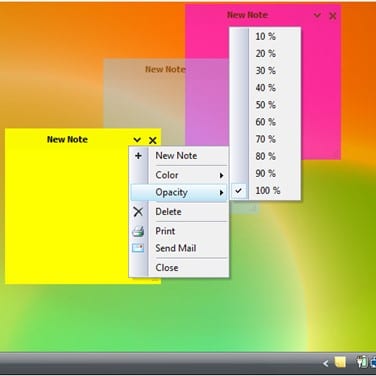 As the app's name says, Simple Sticky Notes is a lightweight note-taking app on the list from where you can create, view, or jump between any notes.
Like the Sticky Notes, Simple Sticky Notes doesn't have any dashboard. You can only create notes which stick through every screen. Apart from that, it also allows users to create folders to save different types of notes.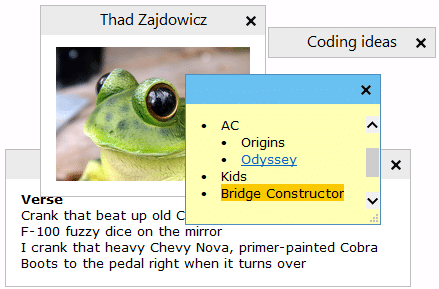 Well, if you are searching for Sticky Notes alternatives for Windows to add links and images to the notes, then Stickies might be the best pick for you.
It's a fairly simple note-taking app that allows users to create notes and attach links & images. It also has a feature to set the alarm to hide notes until the set day and time arrives.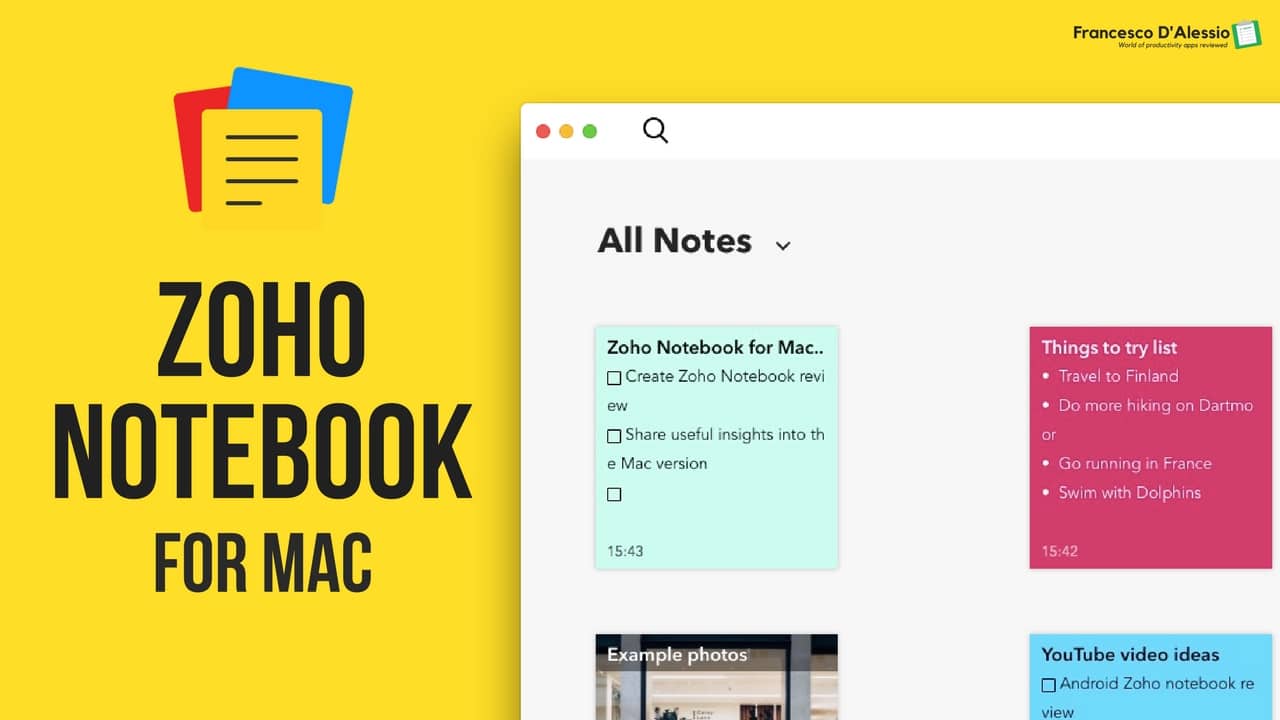 If you are searching for a more advanced version of Sticky Notes for Windows, then Zoho Notebook might be the best pick for you. It allows users to create notes, change the appearance, set security protection, etc.
Apart from that, some of the advanced features of the Zoho Notebook include tags support, gesture support, version history, etc.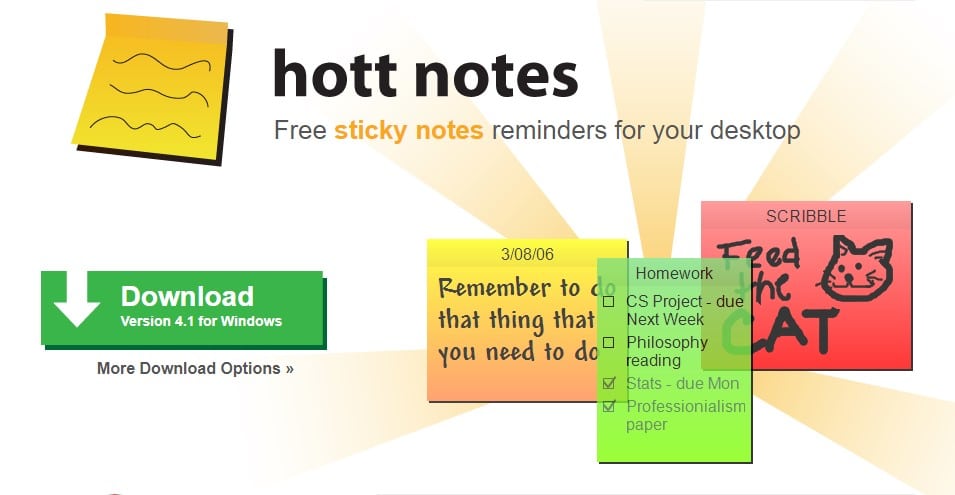 Hott Notes is pretty much similar to all other Sticky Notes alternatives for Windows -mentioned above. Unlike all others, you can change the color, font type, and theme of the notes you create using Hott Notes.
Apart from that, there's also an option to set reminders also. The advanced note manager of Hott Notes helps you locate the notes you are searching for quickly.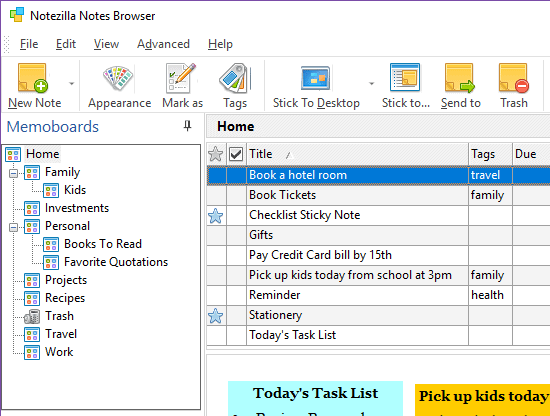 Well, NoteZilla is a notes app for Windows & smartphones designed to keep you well-equipped & well-organized.
The great thing about NoteZilla is that it has a cloud synchronization feature that syncs all your notes between computers. You can even use the NoteZilla mobile app to access the sticky notes.

To-Do DeskList is one of the best and simple to use Sticky Notes alternatives for Windows 10 computers. The tool is known for its simplicity and effectiveness.
Once installed, the tool appears as an icon in the system tray. You can use the system tray icon to create a new task or create a new note. You can even assign task priority levels with To-Do DeskList.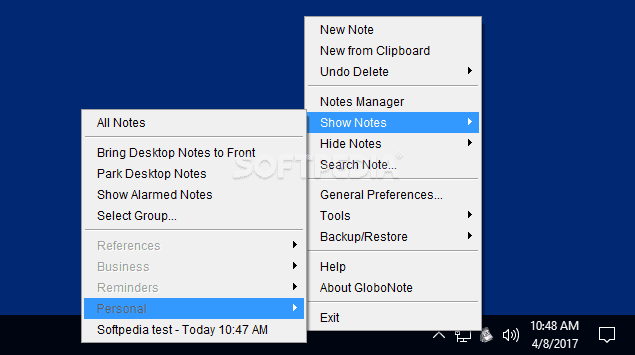 Unlike all other note-taking apps for Windows 10, GloboNote also allows users to create sticky notes, to-do lists, personal journals, reminders, and more.
You can use GloboNote to create unlimited numbers of notes and can stick them on the desktop. What's more important is that GloboNote allows you to assign different colors to the notes.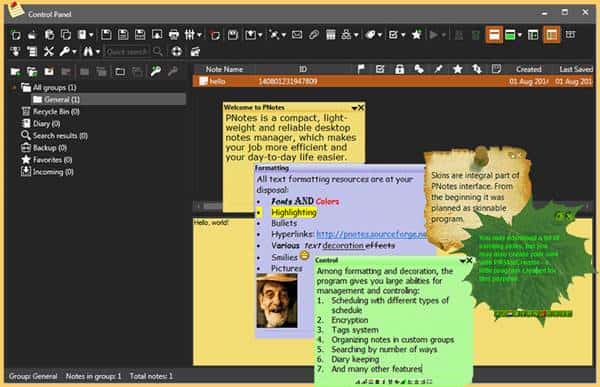 Well, PNotes is a little bit different compared to all others listed in the article. PNotes doesn't need any installation since it's a portable app.
What makes PNotes more compelling is that it allows you to insert pictures, tables, or special symbols in the notes.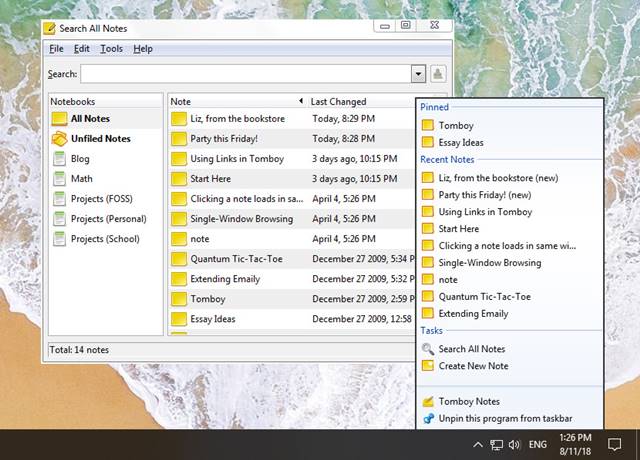 PNotes is an open-source desktop note-taking application available for macOS, Linux, and Windows operating systems.
The user interface of PNotes is much similar to the native Notepad app of Windows 10, but it offers more features. You can even pin Tomboy to the taskbar to see recently pinned notes or create a new one.
With these best free sticky notes alternatives for Windows, you can easily create notes with attachments. If you know of any other such apps, let us know in the comment box below. I hope this article helped you! Please share it with your friends also.