Well, Instagram is the best photo-sharing platform out there. Instagram is indeed an addictive platform where we usually spend countless hours. If you have been using the Instagram app for a while, you might know that the mobile app shows lots of ads.
Ads were everywhere on the Instagram app – they are between stories, on the feed, and even on the search page. Although on desktop, you can easily block ads by installing Adblock extensions. However, if you are a mobile user, you only have few choices.
Ads on Instagram could be very annoying, and they are often targeted. If you are wondering how Instagram shows accurate ads, in that case, the answer is – through data tracking and collection through Facebook and other third-party applications that have access to your Facebook & Instagram accounts.
It doesn't matter where you are listening to music online, discussing a product with your friends, shopping online; Instagram will show you the targeted ads everywhere within the app. What's worst is that, unlike Facebook, Instagram doesn't provide an option to limit the data tracked and collected from its app.
Also Read: How to Post an Instagram Story from PC/Laptop
Steps to Stop Instagram Data Tracking to Limit Targeted Ads
Technically, you can't stop Instagram from collecting user's data. Still, since Instagram uses the same Facebook data to show you targeted ads, you can limit the data collection on your Facebook account to minimize the number of ads.
Below, we have shared a step-by-step guide on limiting Instagram data tracking to stop targeted ads. Let's check out.
Step 1. First of all, launch the Facebook app on your Android smartphone.
Step 2. Now tap on the three horizontal lines as shown below.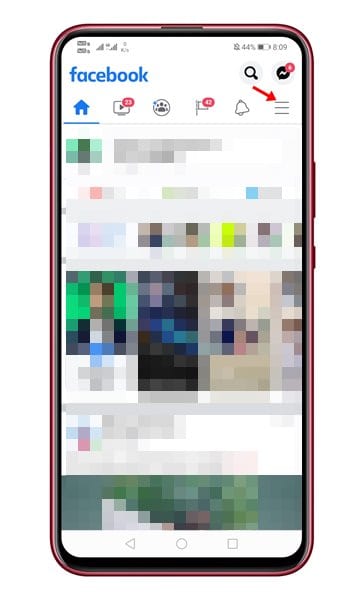 Step 3. Next, tap on the Settings & Privacy option.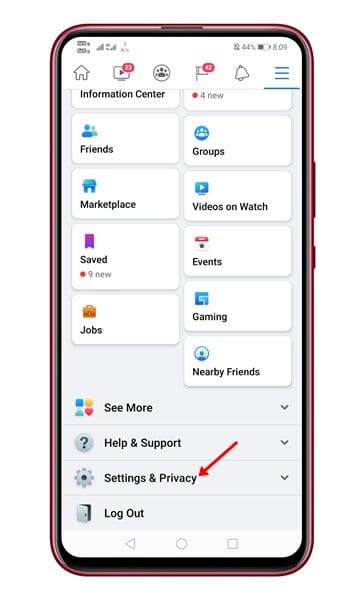 Step 4. Under Settings & Privacy, tap on the 'Settings.'
Step 5. Now scroll down and tap on the 'Ad Preferences' option.
Step 6. Now tap on the 'Ad Settings' option.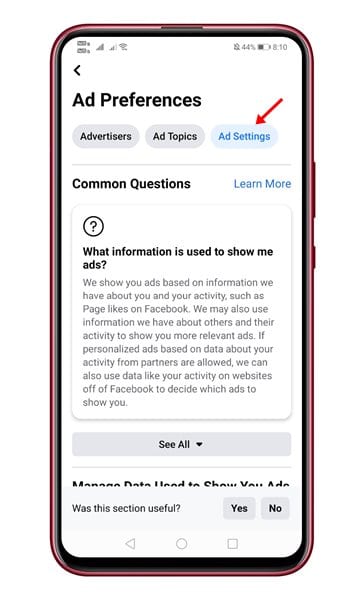 Step 7. Under the Ad Settings, scroll down and tap on the 'Data about your activity from partners'
Step 8. On the next page, use the toggle button to turn off 'Facebook' and 'Instagram.'
Step 9. Now go back and tap on the 'Categories used to reach you'
Step 10. Tap on the 'Interest Categories'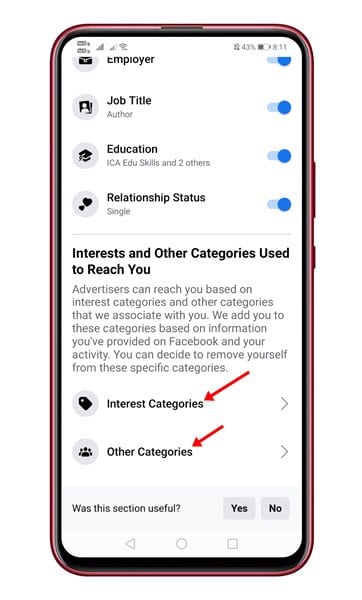 Step 11. You need to opt-out of all the Interest Categories
Step 12. You need to do the same for 'Other Categories' as well.
That's it! You are done. Now you won't get highly accurate ads on Instagram and Facebook.
This article is all about how to stop Instagram Data Tracking to limit targeted ads. I hope this article helped you! Please share it with your friends also. If you have any doubts related to this, let us know in the comment box below.