Both HBO and Netflix were the biggest contenders of one another. If Netflix has Money Heist, HBO has Game of Thrones, and both streaming platforms have good numbers of TV Shows for binge-watching.
However, like Netflix, HBO also requires a premium subscription as it's not a free service. Yes, you always have the option to download movies & TV Shows from torrent, but it can land you in legal trouble.
Compared to Netflix, HBO premium plans are more expensive, and for this particular reason, many users, especially students, can't afford HBO. So, if you are a student or someone who can't afford the premium plan of HBO, you may find this guide very useful.
How to Watch HBO For Free (2022)
Below, we have shared a few best and easy ways to watch HBO for free. You can follow all the methods shared in the article without worrying about legal issues. So, let's check out how to watch HBO for free.
1. Sign Up for a Free Trial on HBO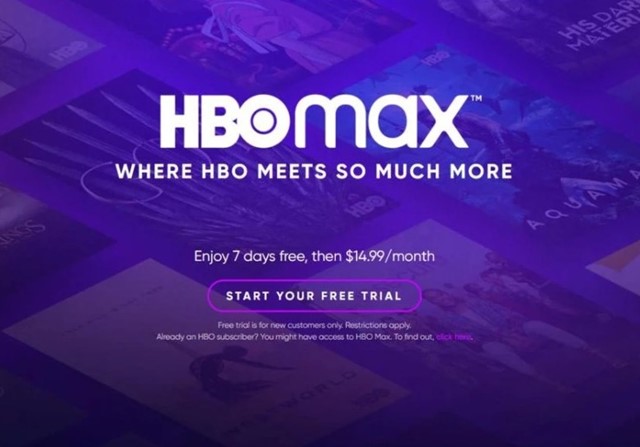 HBO offers a 7-day free trial for every new user in the United States. The free trial offer allows you to watch almost all HBO content for 7 days.
What's more valuable is that you can use the trial account to watch content even on your smartphone or tablet. However, you must add your payment details to get the free trial.
If you don't want HBO to charge your account after the trial ends, cancel your subscription 24 hours before your free trial ends.
2. Get HBO Free Trial on Amazon Prime Video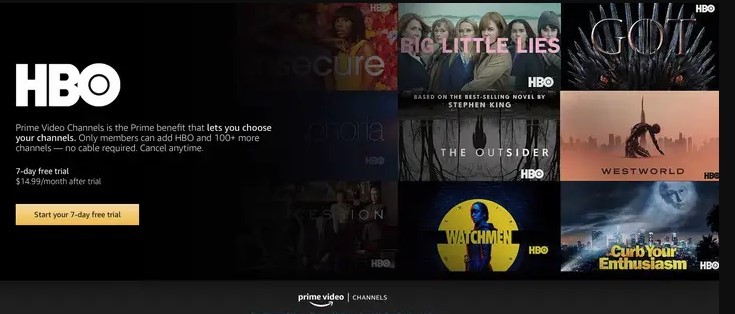 If you have already subscribed to Amazon Prime video, you can get an HBO 7-day free trial as an add-on. Within the free trial, you can view all contents of HBO for free.
After the trial ends, you will be charged $15 for a month of HBO subscription. So, make sure to end the free trial before the 7-day ends.
3. Get HBO Free Trial on Hulu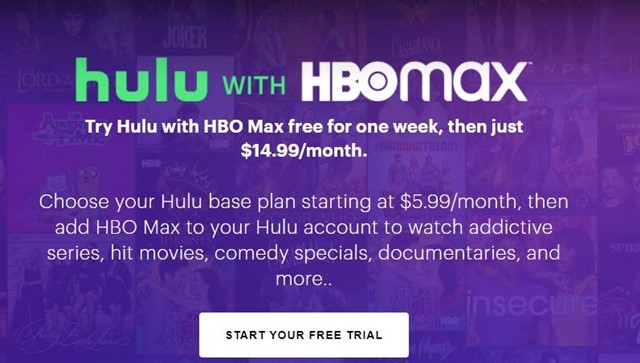 Hulu, a premium subscription streaming service, also provides you HBO free trial. As of now, Hulu offers you a 7-day free HBO trial for its subscribers.
If you sign up with the free 7-Day HBO trial, you will be able to watch all contents of HBO alongside all other Hulu content. You will have to pay $15/month for the HBO add-on when the trial ends.
4. Get HBO Free Trial on The Roku Channel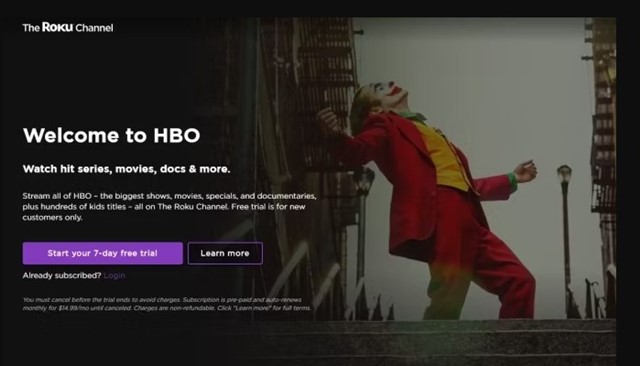 The Roku Channel is free, but you need to purchase premium channels. The prices of the channel vary depending on the channel you want to watch.
Like every other streaming option, The Roku Channel also provides you with HBO for free for 7 days. You can consider The Roku Channel if you don't want to pay additional fees on Hulu, Amazon Prime Video, or any other streaming service offering HBO free trial.
5. Watch HBO For Free With AT&T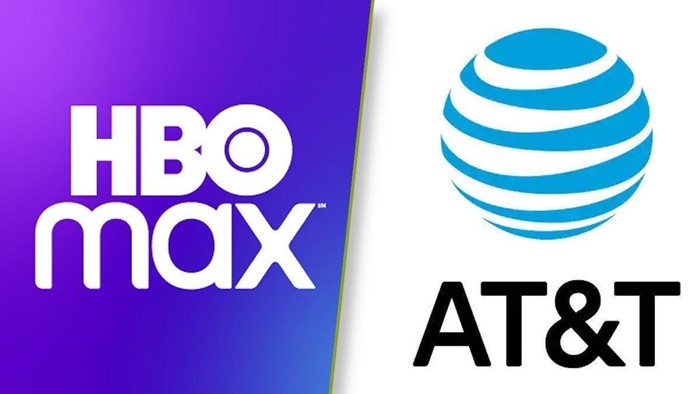 AT&T, the popular telecommunication company, is offering HBO Max for free. HBO is providing HBO Max with any AT&T plan. So, if you are using AT&T, you can watch HBO for free without worrying about additional fees.
Please note that this is not a free HBO trial that you will get with AT&T services, this is offered for free, and you can directly sign in to HBO Max with your AT&T login credentials.
6. Watch HBO Max for Free on Youtube TV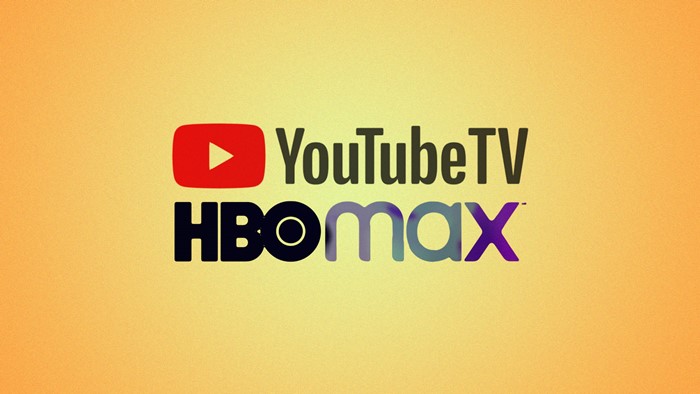 Well, if you have YouTube TV Subscription, you can add HBO Max as an add-on. If you don't know, YouTube TV is a Live TV Streaming service offering local TV stations and cable channels.
Here, users can add channels as add-ons by paying the price. You will get HBO Max free for 7-days on YouTube TV. After the trial ends, you need to pay an extra $15 per month alongside your existing YouTube TV Subscription.
7. Watch HBO for free on its official website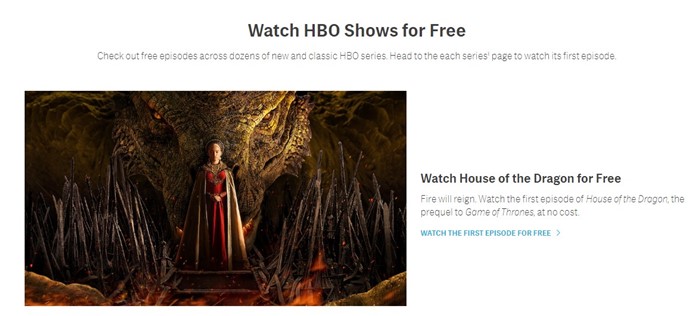 The official site of HBO offers you a few video content that you can watch for free. The free video content includes documentaries, trailers, and more.
In addition to that, HBO's official site also has some free episodes that you can watch without a subscription. Even though you can't watch the exclusive content, it's better than having nothing.
8. Watch HBO Shows on YouTube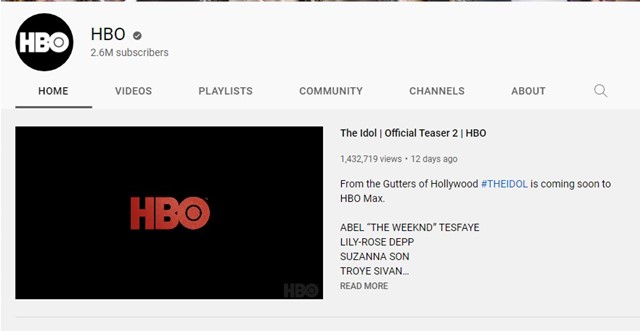 You can watch clips, and Movies/TV Shows trailers on the official HBO YouTube channel. The YouTube channel for HBO often shares mini clips of its Movies & TV Shows.
The short videos the YouTube channel for HBO offers may not feed your video needs, but it will still help you decide whether to purchase HBO Subscription or skip it.
Also Read: 10 Best YouTube Channels to Watch Free Movies & TV Shows
Important: All the methods shared in the article were legal and let you watch premium HBO content for free. So, these are some of the best ways to watch HBO for free. If you know other ways to watch HBO for free, let us know in the comments below.